I have just got back from what's been a great 10 days at the Australian Institute of Sport (AIS) in Canberra. A key part of being an intern or placement student is to have a proactive approach to all elements of working life. Seek out extra learning and networking opportunities, express interest in projects, and who knows what you could end up getting involved in!
This is exactly what I did at the Australian Institute of Sport when I first visited and I consequently ended up going back to help out as a lab assistant in a top sports nutrition study led by world class researchers and dieticians testing some of Australia's elite triathletes.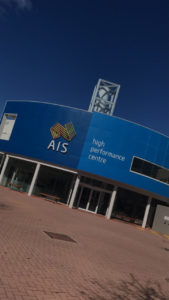 The study was looking at the effect of carbohydrate periodisation on performance and iron and bone health in elite triathletes, some of which represented Australia at the Rio Olympics last year. The study was being used by Triathlon Australia, the Sports nutrition team at the AIS and made up two PhD projects. The premise of the study was manipulating athletes' diets to elicit positive performance changes and improvements in their iron and bone health. It consisted of two 6 day training blocks whereby half of the athletes in each block would sleep on a low carbohydrate intake, and train after a high carbohydrate meal – the notion of "train high, sleep low".
My role in the study was to help whenever and with whoever. When I first arrived I observed a performance trial, which was a simulated cycling race performed on stationary bikes in the lab. I then soon got really involved in the testing by assisting with taking blood from the athletes' fingertips and earlobes before, during and after exercise to analyse blood glucose, ketones and lactate and helping to run blood samples in the lab centrifuge and pipette droplets of serum into small tubes before they are sent off for further analysis to look for certain markers in the blood for example to indicate iron metabolism. I also assisted with the collection of gas from athletes to look at the volumes and components of inspired and expired air to help us determine what substrate they were metabolising, strictly carbohydrate or fat. After the testing I helped to collect ratings of perceived exertion, power output and heart rate to help quantify the session intensity.
Outside of the lab I assisted the sports nutrition team too by helping to prepare and weigh snacks for the athletes as they were on a strictly monitored diet. I also got to observe training sessions, ran by world famous coach Jamie Turner, which gave me an excellent insight to the life of a triathlete and the high demands of the sport.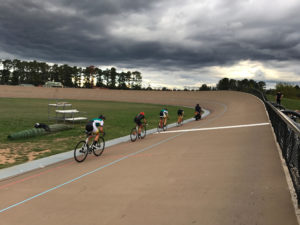 The study definitely opened my eyes to research and really inspired me to become immersed in Sports Nutrition, potentially at a Masters or PhD level. I have started by choosing Nutrition and Metabolism for my final year unit, and I will be work shadowing the Dietician at SASI at her private practise next week. This will give me insight into the life of a Sports Nutritionist and see if it is something that I may see myself doing.
This has been an additional component of my placement, and completely outside the work that I have done at SASI. I would really recommend doing this when possible for any placement students out there, as it is great to widen your experiences, work with new people and in a new environment.