I am now coming to the end of my year-long placement as an engineer at a Plymouth firm called Pipex px®. In this post, I will attempt to give you a brief summary of the highs and lows of my experience. If you have not yet decided whether to do a placement perhaps this post will help you make up your mind. If you are in the process of applying to the University of Bath (I really hope you are!) then this piece will fill you in on everything that the placement scheme at Bath offers.
If you look back to the blog post I wrote at the start of my placement year you will be able to get a more in depth feel for the first few weeks. However, for the sake of completeness, I will recap those weeks in this post, giving you the 'full package'. Moreover, I can now put those weeks into perspective and make relative comparisons against what I now know about the real world of work – scary stuff!
Without further ado, here is my placement year, condensed into several short paragraphs. I shall start at the beginning…
"My colleagues, managers and directors could not have been more helpful"
As far as I am concerned, the first three months of placement felt like a real whirlwind. As expected, I had a lot of names to remember and a lot of protocol to learn before I could begin real projects in earnest. A formal training programme saw me through my first few weeks and for the following two months I wrestled with some introductory projects. During these months, time flew by very quickly as everything I was experiencing was completely new to me. I had to learn exactly what processes the engineering team followed to see projects through to completion and since I hadn't been there very long this led to lots of questions. Fortunately, my colleagues, managers and directors could not have been more helpful and I quickly learned that there is no such thing as a stupid question. The wages earned during placement year are a real bonus- having money to spend outside of work was such a novel for thing for me and I made sure to make the best use of my free time; every evening and at weekends. I could suddenly afford cheap flights and trains here and there and I made sure to use these offers to my advantage – it was great! I kept fit by popping down to the local rowing club at least two evenings a week. I think that being a member of a local gym or sports club like this is really beneficial as exercise gave me the opportunity to clear my mind, keep healthy and remember that there was life outside of work.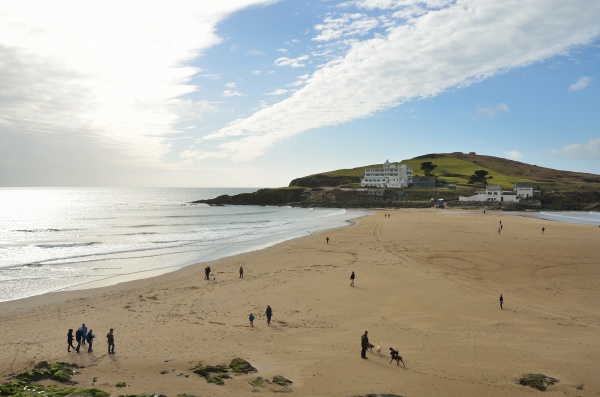 Between the months of October and April I really had my work cut out. I was lucky enough to be part of a team working on a huge project in Switzerland and this kept me fully occupied for over 6 months. I gained real responsibilities and learned so many skills associated with managing large, time-constrained projects worth millions of pounds to the company. At the time, it felt like a real baptism of fire but now that office life is coming to an end I am really grateful and honoured that I was able to work on such an important project. Although overtime was necessary and I even worked over the Christmas holiday period to make sure things got done, I was still free at weekends to do whatever I wanted and this was just brilliant. It is always worth remembering that whilst studying at university, even at weekends students are burdened with upcoming coursework, hand-ins and revision. In the real world of work, at weekends, I was completely and utterly free to do whatever I wanted and whilst on placement I had a little extra cash in my back pocket to fund the next adventure too.
In the spring time, it was very satisfying to see the large project I had been working on come to a close. I was able to make sure everything I did was left in an orderly manner and tie up any loose ends. As far as my engineering know-how was concerned it was also extremely useful to see the steps taken by large firms to bottom out massive projects and make sure that all work carried out can be accounted for commercially. Although not directly applicable to my studies, I am very excited to bring back my new-found organisational skillset to everything I do in Bath while studying Integrated Mechanical and Electrical Engineering. One thing placement has reinforced is that organisation is key – I am very confident that I will be able to apply this to many aspects of my life after placement, and not just academia.
"I had been given various roles in a range of projects and had so many new opportunities to learn and grow as an engineer"
As my contract at Pipex began to run down and months left turned into weeks, I made sure to take time to consolidate everything I had learned. As suggested by the ever-helpful placement team at the University of Bath, I regularly wrote notes on everything I was learning whilst on placement and kept an up to date notebook of my year. This was very helpful when it came to writing my final placement report. As an engineer on placement it is necessary to write a lengthy report documenting everything that you have done whilst on placement (in the long run, this report acts as a mock-up of the report that must be submitted to our accrediting professional body e.g. the Institute of Mechanical Engineers). With this in mind, I made sure to include as much detail as possible in my report. As it happens, the process of writing this report was worthwhile; it brought home the fact that I had done so much in the space of just one year. I had been given various roles in a range of projects and had so many new opportunities to learn and grow as an engineer – the work I was involved with was so far removed from anything I had ever done before but in each situation I was able to adapt my skills and deal with any problems. I am proud of what I have achieved and I must thank the very supportive engineering team at Pipex for all their help, support and tolerance.
So there we have it, a whistle stop tour of all things placement – this time with some perspective. Although not always sunshine and rainbows, the whole experience has been unforgettable and put me in a fantastic place for the future, whether that be in engineering or elsewhere. As always, the Faculty of Engineering at the University of Bath have gone 'above and beyond' to make sure that I am not only happy, healthy and safe whilst away from campus but also that I lay solid foundations for professional accreditation when I graduate.
If you have any questions relating to placement as an engineer please do leave a comment below and I will do everything I can to make sure your questions get answered. - happy to help wherever I can – placement is such a valuable year…