Welcome back! My second blog will give you an insight in to the three areas of work I focused on during in my time with EDF Energy in Bristol at the Delivery Command Centre (DCC) for the HPC project. Being present during visits from the EDF Energy CEO, the French ambassador and other VIPs, the newly built DCC is a hive of activity; but this blog won't just be confined to the office: with my team keen for me to get out and about, I have a few interesting events/visits to tell you about.
International Supply Chain Management
I had the unique opportunity to work personally with the International Supply Chain Lead on the HPC Project. With the French energy giant EDF assuming a 66.5% share and China's CGN having a 33.5% stake, HPC is the definition of international collaboration. I was able to see how the complex global supply networks were formed, managed and developed on a daily basis. The complexity is quite overwhelming at first, but fascinating when you start to delve deeper. The aim of the game was to bring international suppliers in to the HPC procurement process to: increase competition amongst suppliers, decipher previous EPR learning and offer fresh perspectives. I was able to put into practice the soft skills I had developed at Bath that were relatable to the international components of my degree.
When a last minute opportunity arose to attend a Team Building event in Paris between EDF UK, EDF France and EDF China, I couldnt believe my luck. After quickly scrambling an overnight bag together, I found myself in Paris listening to how the HPC international supply chain can learn extensively from the two ongoing EPR projects close to completion in France (Flamanville 3) and in China (Taishan). I got the chance to visit FA3 recently (see picture below) and in my next blog will divulge the details.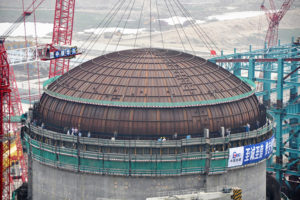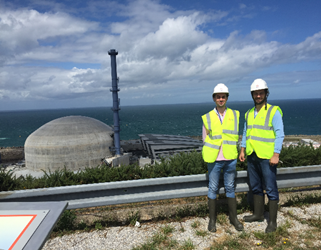 Similarly, I accompanied the HPC International Supply Chain Lead to the Civil Nuclear Showcase 2017, organised by the UK Government Department for International Trade. The two day event took place at a London hotel hosting international delegates, industry experts, politicians and CEOs to promote the revival of the UK nuclear industry. It was particularly interesting to appreciate the perspectives of the Japanese and German delegates/companies, given their recent abrupt scale back in nuclear production. Seeing the other side of the debate is always worthwhile, whether in agreement or not.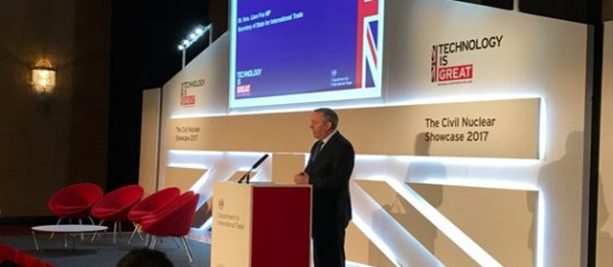 Contract Management
During my time in Bristol (and London) I worked in the field of Contract Management across three varied contract formats.  I helped roll out newly developed contract management software in the Project Management Office team, giving me an oversight of how the HPC project was managed from a resource perspective. I also worked on a high value Balance of Nuclear Plant contract, helping with the day to day management of the contract. Towards the end of my placement, my team leader sent me to London to spend time with the Institutional Contract team to observe how the institutional contracts between NNB and EDF Energy, EDF, CGN and UK Government are arranged, governed and managed on a daily basis. Developing a deeper understanding of how the international stakeholders relationships are structured, gave substance to the strategy, organisation and culture modules undertaken during my first two years at the University of Bath.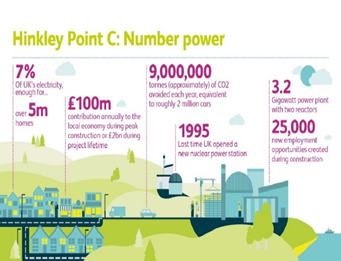 Financial Management
Aware of my interest in the Financial Management of the HPC Project, my manager arranged for me to spend time working with the financial controls team in London. Working with the financial tools and models used to manage a project of this magnitude was an eye opening experience. I was immediately struck by the sheer financial complexity of the numbers behind HPC, testament to the years of dedicated hard work from all relevant stakeholders. This area of work was probably the most relatable to the modules I have completed at Bath (and during academic exchange in Mexico) such as: Project Finance, Corporate Finance and International Accounting for Managers.
French
Before heading  out to Paris for 4 months on an expat traineeship, EDF Energy provided me with private French tuition for 4-6 hours a week (within office hours) to help with work place integration and life outside work in Paris. French isn't required to undertake the work in Paris, but is certainly useful. This is an example of the way EDF Energy is keen to invest in all employees. For me personally, being given the opportunity to learn a second language in my placement year was a real bonus.
Next time I`ll be talking about my 4 month expat assignment working for EDF in their Procurement Division for Nuclear Engineering in Paris, including work trips around France. À bientôt