Whether you're the Queen of England or Dave from Westwood, there is one thing that connects us all. That rumbling feeling in your stomach in your 9am because you just rolled out of bed without breakfast, or that insatiable lust for Domino's after a night out; hunger is universal. But that's where the similarities end. For some, food is sustenance. For others, it's their purpose in life.
Personally, I never thought too hard about food when deciding to come to Bath - I knew I wanted self-catered accommodation and I trusted that I could feed myself somehow, but beyond that I had no plans. However, with such a busy Freshers' Week and the first few weeks, it's useful to have a clearer idea of how you're going to eat. It's not something you want to be trying to figure out whilst you're getting barraged with new information about timetables and socials. With that in mind, here are some cooking and eating habits I've found so far as a student in Bath.
The Budgeter
This person is smart and responsible. Their kitchen cupboard and fridge shelf will always be organised and well-stocked, yet they never seem to spend as much money as you. Their secret? Online shopping. Bulk buying may seem unnecessary when you live five minutes from Fresh but when you see an online deal for half-price pasta sauce and you buy enough to drown in, you can sure as hell bet you'll have food for the next few semesters at least. Just make sure you really like pasta.
On a serious note, as much as online shopping may seem lazy, it is simply the most convenient way to get your groceries when you live on campus. They deliver right to your door and let you return the crates at your leisure. Make sure to buy in bulk and shop with some friends or flatmates to lower the cost of delivery.
The Eater-Outer
On the other end of the sensibility spectrum is the person who likes to eat out all the time. The person who makes a beeline to The Parade Grill after every lecture and knows the menu to every restaurant in town. Everyone has their own habits though, and especially in the first year, you might find yourself being a bit like this person. And for good reason, because eating out is a social occasion – I found one of the easiest ways to get to know people on my course was to talk to them a bit during lectures and then ask if they wanted to get food afterwards (note: this only works for certain times of the day).
The Meal Planner
The Meal Planner is a truly gifted person. They have the magical superpower of seeing into the future, and they can predict what they're going to be eating for the next five days. Pasta. Pasta. Pasta. Pasta. Pasta.
But for all the sacrifices their taste buds will have to make, their schedule will reap the rewards. A one-hour gap between lectures is often not enough time to walk back, prep, cook, eat and walk to your next lecture. If you do a course with more than a few days where you're short for time at lunch, consider breaking out the plastic containers and freezing some Bolognese. You'll thank yourself later.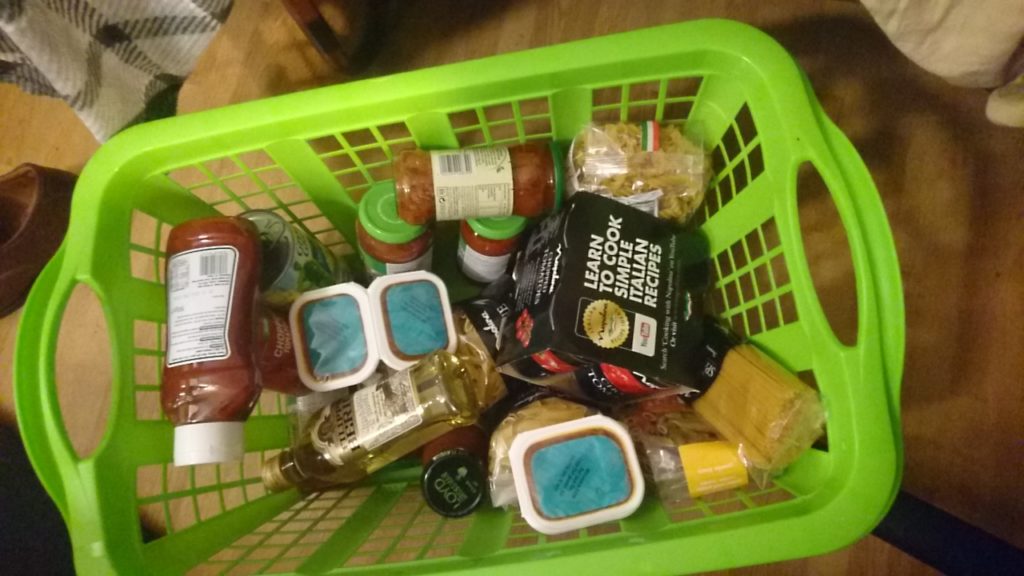 The Junk Foodie
Bless the junk foodie. They're not harming anyone. They just want to eat their crisps and biscuits in peace, and not deal with their flatmates asking if that is indeed what they're having for dinner. Yes, it is. Now if you'll excuse me and my diminishing figure, I have deadlines to attend to (junk foodies often appear when assignments are due. If you see one, make sure it has lots of its drink of choice, coffee.)
The Meal Dealer
The Meal Dealer is similar to the Junk Foodie, in that it's choice of eating habit is based mainly on convenience (or laziness, depending on how you look at it). However, they differ in one key aspect: the willpower to endure the huge queues at Fresh during lunch and dinner hours. The meal deal (sandwich, snack and drink) costs a measly £3, and is something that can keep you upright during your afternoon lectures, though as a dinner option it leaves you wanting more.
So, there you have it: five different eating and cooking habits at Bath. With a range of lifestyles, eating habits, budgets and some of the finest restaurants (and kebab shops) in the country, you'll be spoiled for choice when your stomach starts rumbling.