It's loud. It's fast. It begins with a tearful goodbye to your parents and ends hungover at 9am in a lecture hall wondering why you didn't just take a gap year instead. It's Freshers' Week, and for some people, it's far from their ideal week.
Personally, I knew it was going to be a hard week to get through before it started. I'm not a heavy drinker, clubs are a bit too loud for me and meeting so many new people in so little time sounded a bit overwhelming. Nevertheless, I still wanted to make friends. I still wanted to enjoy my time. You're only ever a Fresher once, they say.
Moving in takes place over the first weekend. I moved in early on Saturday, and despite having to wake up at 7am and leave the comfort of my own bed, it was worth the extra effort. Being the first in your accommodation means you can meet people as they trickle in. You have time to settle in and breathe, you can help others with their luggage and you can get to know your flatmates one by one. For someone who's not as outgoing in group conversations, this was a huge plus. One of my flatmates brought along a few biscuit cans full of homemade brownies to share, and though it didn't occur to me beforehand, it definitely seemed like a good way to be friendly with your flat without having to utter a single word.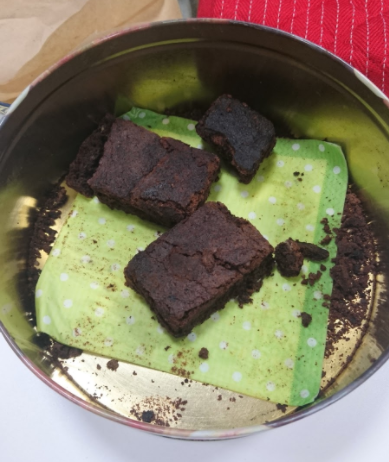 With the weekend out of the way, it was time to get down and dirty. Our Eastwood house consisting of eleven guys (at least the toilet seat's always up) managed to fill one of our three fridges entirely with beer.  It was a magnificent sight to behold even if my stomach did tremble a bit. There's a lot to do during Freshers' week even if you don't have a hankering for hops though. Every night there are two films shown around campus and on Monday it was Guardians of the Galaxy 2, my favourite movie (I know, I have very refined tastes). Seeing that on a big screen, I wouldn't miss it for anything, not even 'the sesh'. 'But it's the sesh!' my flatmates exclaimed. 'But it's Baby Groot! I replied and away I was. I did worry that I might've alienated my flatmates a bit by missing out on the first big night out, and throughout the week I did make conscious attempts to not be M.I.A or in my room for too long, but ultimately I realised that even if you don't go out with your flat every night, and you don't sit down to have dinner with them everyday, they will still like you.
There are a range of activities during the day such as arts & crafts, yoga sessions and city tours. If you can summon up the energy to venture out into the cold wilderness of not your room, you can find something happening on campus at all times, guaranteed. Everything from going around collecting freebies from the Freshers' fair to going around a second time and hoping they don't recognise you. The struggle is perhaps not finding things to do, but people to do them with. For most people coming out of secondary school, it might've been two or three years since you've had to make new friends. Maybe you don't even remember how your closest friends became your closest friends. Whatever the case may be, tagging them in memes and looking at their Snapchat story just isn't a substitute for real human interaction, so reluctantly, even the most mildly awkward of us will have to put ourselves out there.
It's funny how relationships form during the first few weeks of university. Some don't make it through the initial test as they shake your hand and tell you they're from Chippenham and you have to nod and pretend you know where that is. Some seem to be just fine until they say the fatal words 'Oh I live in Quads' and you can't look the poor guy in the eye because now you're just in it for a beanbag. Most don't turn out to be lifelong friendships you expect to make at university, so if you're a bit disappointed that your life isn't like a scene out of Friends, don't fret.
Once Freshers' Week is over, you'll realise that it wasn't such a painfully awkward experience after all. Maybe it's rose-tinted glasses. Maybe it's the fact you actually have lectures now (like whaaat?). It might even be, god forbid, because it was actually quite fun and everyone was in the exact same terrifying, unfamiliar situation as you.