Choosing the right university for you is an important decision in your life. Though your degree is by far the most important factor to take into account, other things play a role as well. What is the campus like, and are the accommodations any good? There's a lot to think about and to take in. One thing that I have always found very important is what a university can offer you beyond your degree. Studying is great, but for most of us our lives revolve around much more than just that, and your university should be able to facilitate that.
For me, art and music, in particular, has always been a big part of my life. I started playing the saxophone at the age of 9 and I have, for a few years, pursued a part-time degree in music next to my full-time degree in mathematics. Even though Bath does not offer any art degrees, it does have wonderful arts facilities and societies, which I couldn't be happier about. If you are into any kind of art form, make sure to stick around, as I'll discuss what Bath has to offer in this blog and upcoming blog posts.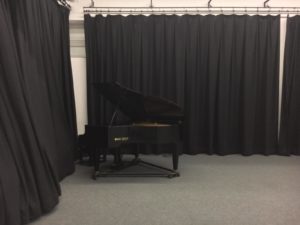 The Edge
This University understands that many students enjoy performing arts, in one way or another. For this reason, there are wonderful facilities for all to use, to ensure that everyone who wants to can make the most of their talents. The Edge is the place to be for a big part of the University's art societies. A huge building, completely dedicated to the arts. It contains dance studios, music practice rooms, art galleries and a theatre. Plenty of space to practice and perform. Moreover, the Edge has its own line up of shows that students can visit and they offer tuition for several art forms as well!
What can Bath do for you?
With all its facilities and many societies - from dance societies to theatre and several music societies to name a few - Bath has lots to offer in terms of leisure if you're interested in the arts. From beginners to advanced, there are teachers, excellence programmes, and the societies cater to all kinds of "artist" as well. If you don't want to do an arts degree, but you do enjoy it as a hobby, Bath is definitely the place for you!
If you're interested in what's out there in more detail, check out the Edge's website, as well as the Student Union website. Beyond the University itself, Bath as a city is very cultural too. It hosts several music festivals on a yearly basis, such as 'Bath Mozart Fest', 'Bath Bachfest' and the 'Bath Festival'. Bath also has several great museums (some of which are free for Bath students!), several theatres and lots of dancing studios around town. In short, there's more than enough to do and see in and around the University!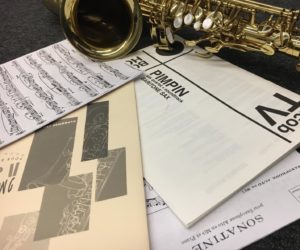 What's up ahead?
In the upcoming months, I will be posting several blogs about a few art-related events happening at the University. For example, I will be performing with a band in a musical performance by Bath University Student Musicals Society, as well as performing the main event for the Art scholarships programme,  and a performance with the University's wind band later on in the year.
So, if you are excited about the arts and want to see what's going on at this university, look out for my future posts!