With all the craziness of uni life, sometimes it's easy to forget to rest so I thought I'd share some ways that I like to relax and take a break whilst on campus.
Take a class
Whether you're an art junkie or more of a yoga fan, you can take a range of classes that run during the day at The Edge art centre. This is super convenient for those days when you have a massive, awkward gap between lectures as all the classes are held on campus.
You can choose from the huge variety of wellbeing classes, dance classes and visual arts classes.
One lunchtime after I'd finished a lecture, I decided to try out a Freedom Flow Yoga class. Booking it in advance is advisable but you can also book 10 minutes before – perfect for when you're hit by a wave of stress and need some yoga to find your zen again.
The class was a good combination of breathwork, meditation and stretching – I definitely felt refreshed after it. I'd really recommend checking out what's on at The Edge and make use of the stunning facilities!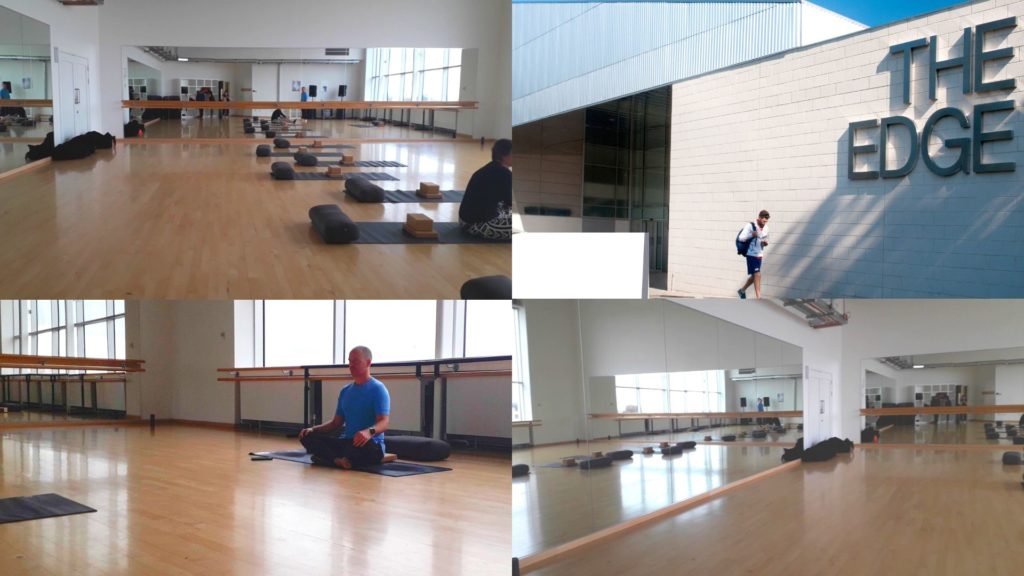 Have a coffee break
(or just about any other hot drink)
Whether you need a pick-me-up or need something to help defrost your hands in this cold weather, a hot drink is the best way to take some time out before heading to your next lecture. Click here for a full list of all the food and drink places on campus.
After my yoga class, I decided to stop by The Edge café and pick up a hot chocolate before I went out to face the freezing cold! The café is also a really nice place to do some work if you want a chilled work environment.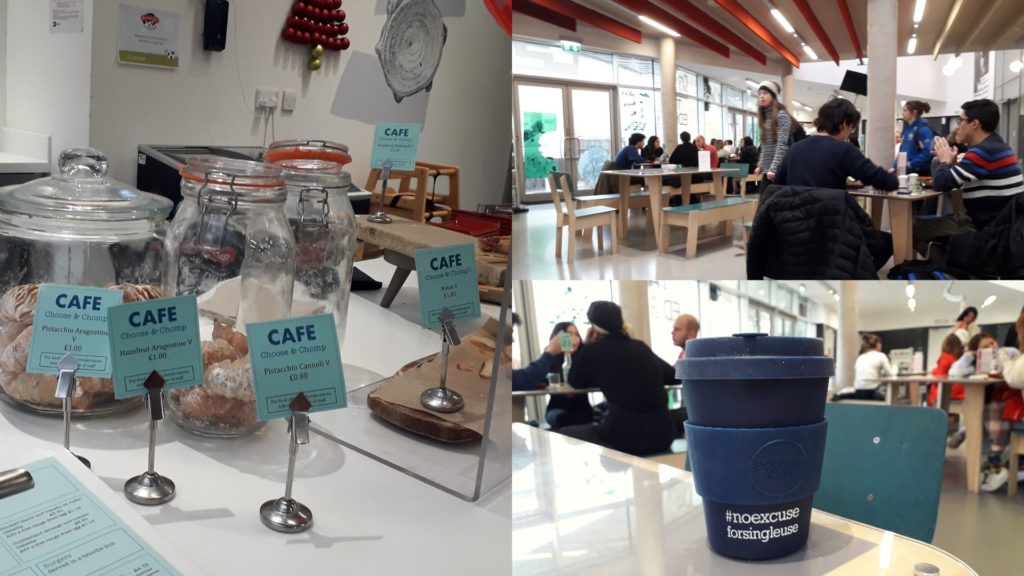 Take a walk
There are so many beautiful walks around campus and it's a perfect way to get some alone time or to enjoy a relaxed walk with a friend.
Obviously, it's cold in the winter but even a simple stroll around the lake to catch some fresh air is definitely going to lift your spirits!
Here are a few pictures from my walks around uni on various occasions!