A major incident with a bus full of school children was avoided this morning, thanks to the quick actions of the bus driver, our Security team and the Fire and Rescue Service.
The bus was carrying children from Ralph Allen School children to the University on Convocation Avenue when the driver noticed the smell of burning.
He safely evacuated all the children and a member of the SU notified the Security who despatched six of the team, coordinated by colleagues in the control room.
The team closed the road and diverted traffic before taking the children to The Edge for their safety and giving some a lift back to school.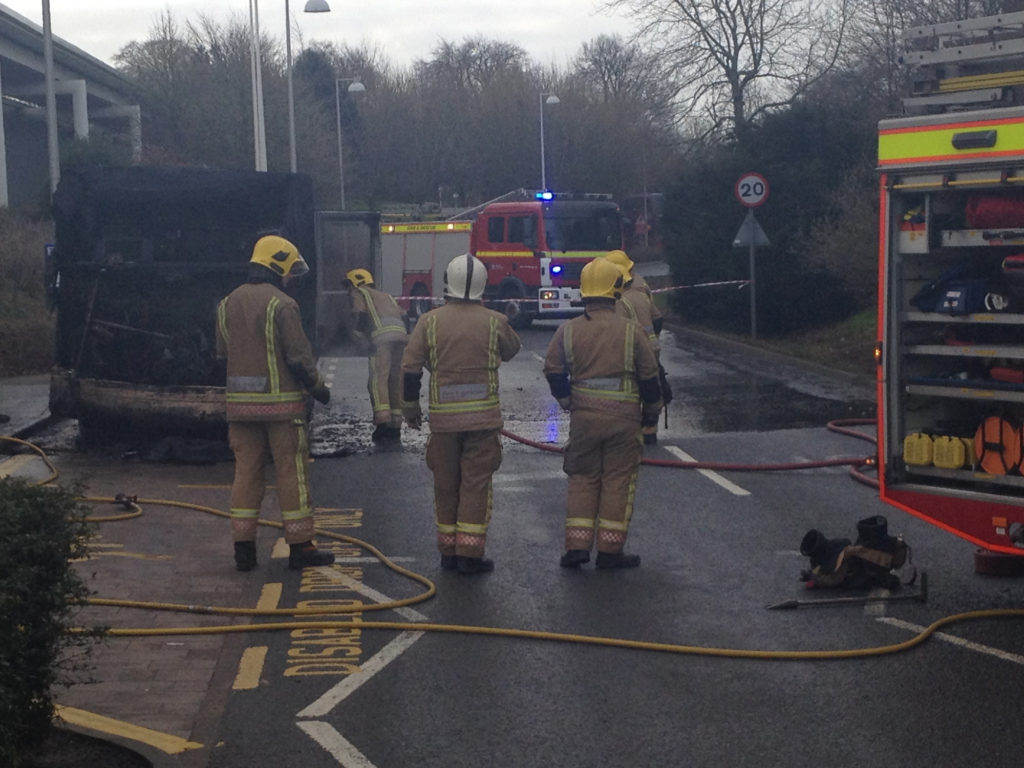 The road remained closed for 40 minutes as the Fire and Rescue Service controlled the fire and allowed the vehicle to cool down.
All the children have now been safely collected by the school.
Brian Schofield, Head of Security Services, said "This was a great example of how staff training and experience allows the team to rapidly respond to incidents assisting the professional services to carry out their tasks and returning the University to normality at the earliest opportunity; apologies for any inconvenience to staff and student."