G car park, which provides parking for the Sports Training Village, will be closed from 8pm on 10 October until 6pm on 11 October.
The car park is temporarily closing to accommodate Prior Park School's annual Biathlon event.
The closed off area is shown in the yellow box below: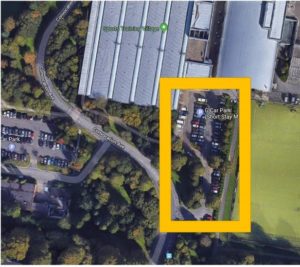 All vehicles must be removed from the car park by 8pm on 10 October.