To get the latest VC visit underway Anthony Payne, Head of Student Services, and his management team met Dame Glynis for a 'big picture' look at the advice and support they offer our students, from help with visas to counselling.
Barbara Furnival, Disability Service Manager, who joined us in March, described how 10% of our undergraduates have a disability, attracted by our compact campus and the support on offer.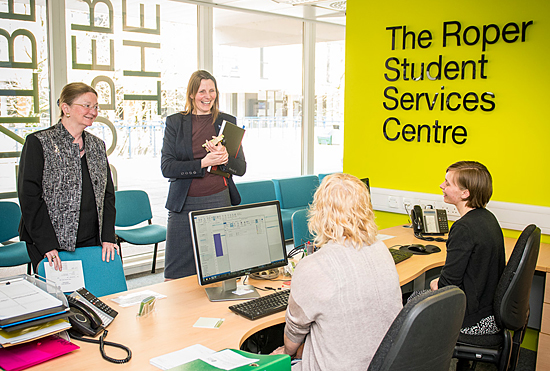 Fellow new arrival Andrew Ayers, Counselling & Mental Health Services Manager, spoke about how his team helps students normalise the ups and downs of student life while providing specialist support for complex mental health issues.
Catherine Bailey, Operations and Student Money Advice Manager, gave an overview of their 'whole person approach' that ensures coordinated support and case management.
Dame Glynis then popped into the 4W Roper Student Services Centre to hear from Emma Nash, Acting Operations Team Leader and Angela Toms, Student Adviser, about the front of house student services.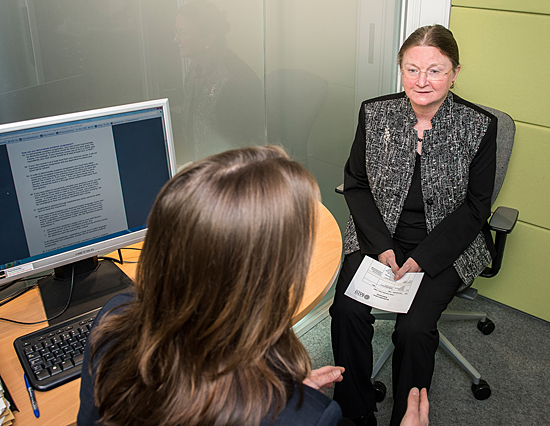 Jessica Scott, Team Leader for International Student Advice, took Dame Glynis into one of the soundproof 'pods' to talk about the advice and support the team offers international students.
Across The Parade in the new 1W Student Services area, Susan Fielding, Team Leader for Disability Advice, described the service's impact using the hypothetical example of 'Jo', a AAA student with a mild visual disability. Susan ran through the support and adjustments that would be put in place for Jo, both before her arrival and once she had started studying.
Hayley Mutchell, Student Mental Health Worker, elaborated on Jo's story and explained how counselling and support would increase Jo's mental resilience to help her through her transition into student life.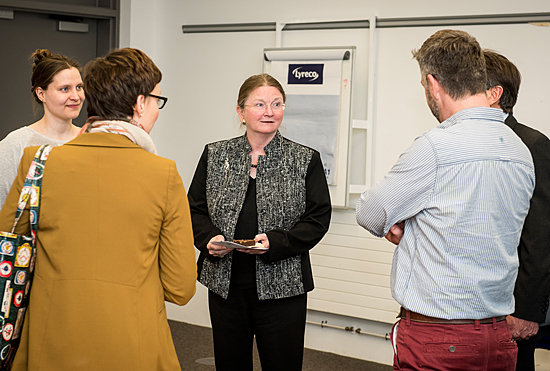 The whole department, minus the few who kept the service running, then gathered to chat with Dame Glynis over tea, coffee and cake.
Dame Glynis said: "Thank you for your time today, you have given me a real insight into the valuable support that you provide for our students."