I visited San Francisco earlier this month.
Our Chancellor, HRH Prince Edward, Earl of Wessex, was there to host a reception for our alumni and supporters on the West Coast - the largest gathering we ever held in the US and a fitting start to the international celebrations of our 50th anniversary.
Held at the top of the Fairmont Hotel on Nob Hill in San Francisco with wonderful views of the Bay, including Alcatraz and the Golden Gate Bridge, the event was energetic and all the attendees really engaged – ranging from alumni of 40 years ago to ones from 2015.  It is amazing what careers Bath graduates create for themselves – influential in so many walks of life.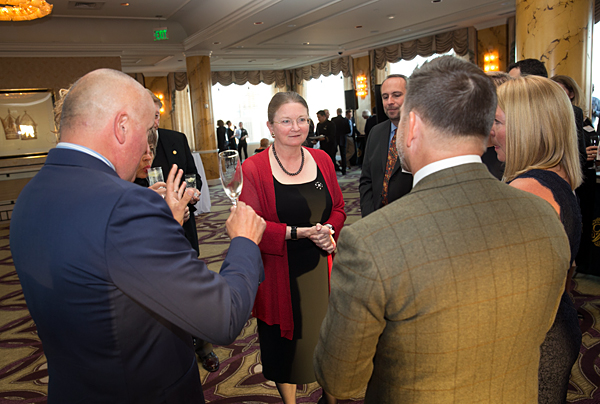 While there, I also visited the University of California San Francisco QB3 business incubator to see how they do things.
Even more exciting, I visited the Tesla car factory in Fremont, hosted by our Honorary Graduate Gilbert Passin, and learnt about their amazing recent development.  We talked about placement students going there and I cannot imagine a more exciting opportunity.  I also drove one of the cars – just delicious, so environmentally-friendly, so fast and so stable!  What more can you ask for?
I spoke to several of our great supporters on the visit, including Anthony Lye and Fernando Flores-New, and I also met some new people who have the ability to be tremendously helpful in the future.  Just as an example, I think I should mention that one of our graduates, Randy Newcomb arranged for Humanity United with the British Consulate to give a lunch for several charities who would be interested in our work in Jordan and in South Africa.  I look forward to working with them to further both our research and provision of education in these countries.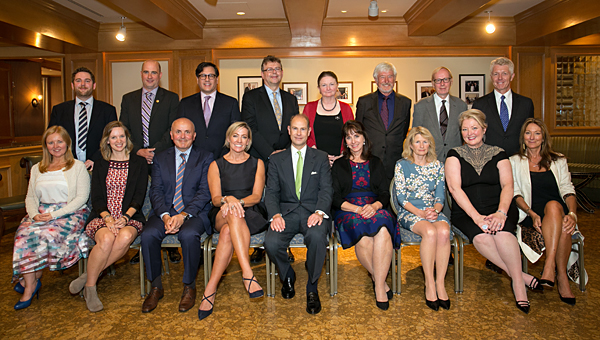 It was a short visit but a rich and productive one.  I thank everyone – in the University and outside of it – for making it so valuable.  I particularly thank our Chancellor who made a special effort to be there.

Professor Dame Glynis Breakwell
President & Vice-Chancellor