Thank you to everyone who took part in our Let's Talk meeting yesterday morning.
If you were unable to make it, you can now watch a recording of the meeting on the Let's Talk webpage.
Please do take a minute to give us your views on the event if you attended or watched it online so we can develop and further improve our future meetings.
There were around 180 of us in the Arts Lecture Theatre for our tenth event, with another 270 watching online.
Dame Glynis, President and Vice-Chancellor, welcomed everyone before Professor Bernie Morley, Deputy Vice-Chancellor & Provost, gave an update on the latest developments as we implement our University Strategy.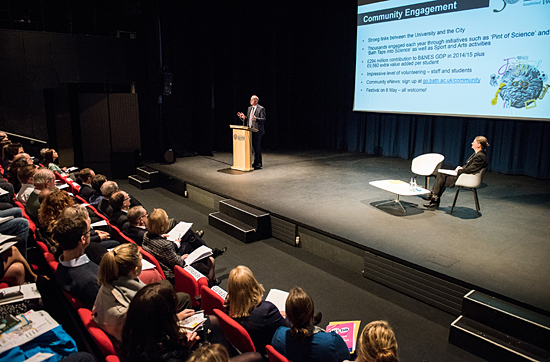 Bernie focused on plans to boost PGT numbers and enhance the experience of Postgraduate Taught students. He also talked about the many ways we engage with our local community, rounding off with a screening of the new promotional video for the Festival on 6 May.
Questions on the presentation on our Postgraduate Taught strategy sparked discussions on how new Distance Learning courses would work in practice, fees and funding, study space and accommodation, with queries on general topics covering everything from working hours to promoting our research internationally.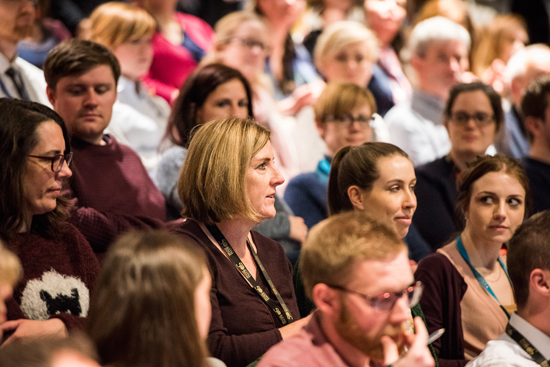 If you sent your question in advance and there wasn't time to ask it, you'll receive a response to the email address you provided.
After the meeting colleagues stayed for refreshments in the foyer of The Edge and took the opportunity to network and talk to the Vice-Chancellor and other members of the senior management team.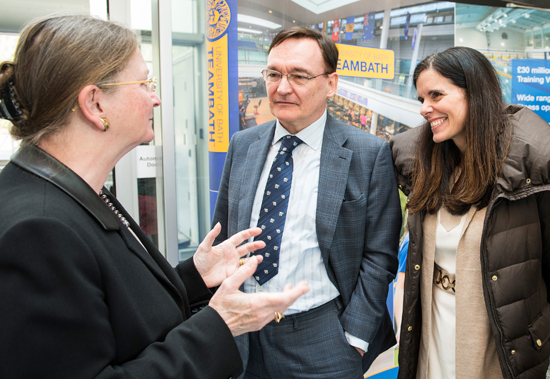 There was a stand in the foyer with more information about the 6 May Festival. With three zones to explore, we're hoping many of our staff, students, neighbours and friends will join us to celebrate our 50th anniversary. You can follow all the latest news at go.bath.ac.uk/bathunifest and share the event with family and friends via the Facebook event page.