Attending the Women's Engineering Society (WES) Student Conference at Aston University in November was inspirational and amazing. On arrival we had companies such as Selex, Dialog, Instron, Altera, UTC Aerospace, Mars, BP and Proctor and Gamble (P&G) both at stands in the foyer to greet us and then in speeches given by female engineers from the industries who spoke about pursuing their dreams and getting involved in everything they could. The achievements and experiences they've gained were fascinating. We had various activities and teambuilding icebreakers to do. (Ours was to design a farm; originally an easy task however, as more challenges were added, we got surprisingly into it.) A lovely four course meal with the companies and other engineers from other universities was lovely. It was nice to get to know other women from other universities who were surprisingly like you. At the meal, Naomi Climer (president of the IET) gave a speech - she was inspirational.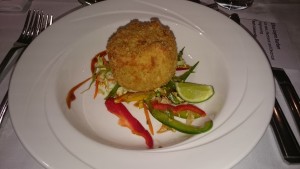 On the second day, activities included speeches and quite a lot of food! I was particularly taken by one lady who throughout her life had a love for the sea and for ice. She used engineering to take her right across the world, fighting seals, visiting amazing tourist attractions and exploring the world. She's been a lecturer, in the army, in various forms of the Royal Marines, working on royal navy ships, designing, building and testing various boats and ships including those going to aid other countries in need. She's even been to Antarctica. I love how her interests and passions could be intertwined into her perfect job, doing breath-taking things. She's even tested boats to the breaking point and coped with high voltage engine rooms fill with water while being 6 months pregnant. All the women who gave talks and the students attending were inspirational!
I didn't know what to expect going to the conference.  However, after attending the conference, I have so many memories and inspirational stories to hold onto, giving me something to aspire and work towards. A brilliant experience which only increases my love of engineering. Fantastic. I would certainly recommend joining WES to gain valuable information about women in engineering.
Elisa-Jayne Barber
1st Year - Electrical and Electronic Engineering