I was granted the BP Women in Engineering Award by BP and WESBath in 2017 for my participation in The GREEN Program organised in Iceland over 10 days. The flagship course in Iceland focuses on renewable energy and sustainability and is dedicated for students who wish to study abroad as a part of their undergraduate/graduate studies.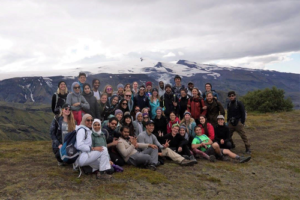 The course was a mixture of lectures  at Reykjavik University in topics including Energy Policy, Geothermal Energy and Hydro Power, and site visits and I gained an first-hand insight on the operation of power plants including visiting
- Friðheimar
- Raufarfell
- Hellisheiði Power Station
- Svartsengi Geothermal Power Plant
- Gunnuhver Geothermal Area
- Elliðaár Hydroelectric Power Plant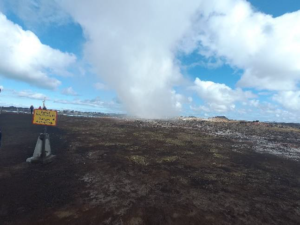 The trip included many outdoor adventure excursions such as glacier walking, super-jeeping, hiking, snorkeling and visits to waterfalls and geysers.  I never expected to step beyond my limits, yet I accomplished far more than I had ever hoped. Through taking hot spring at the top of Hengill volcano and exploring Þingvellir National Park, I had many networking opportunities with other 42 talented participants selected competitively by TGP.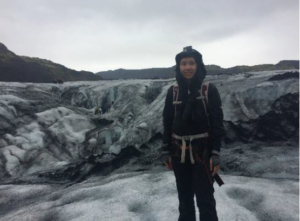 Being surrounded by highly motivated friends from US, UAE and Canada, I transformed into a more open-minded, confident and daring individual through adventurous activities like snorkeling between tectonic plates in Silfra and hiking on Sólheimajökull Glacier. I also learnt more about the Nordic culture through camping in Þórsmörk. Throughout the trip, the nature acted as our classroom and hence I became more environmentally conscious.
Yui Yan Wong, Civil Engineering, Year 4