Sections
Your dissertation should include the following sections: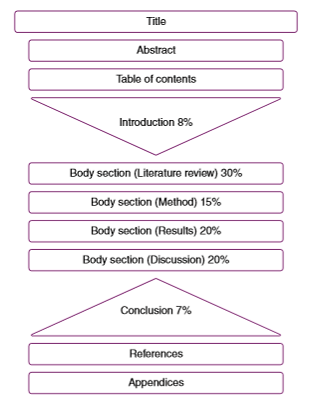 The first thing your reader will read ( after yout title) is your abstract. BUT you need to write this last ( see Writing an Abstract 1 & 2) 
Note: Your tutor or department may also recommend additional sections.
Contents Page
Your Dissertation needs to flow logically from beginning to end. To help the reader navigate your content;
sections need to be numbered
sub-sections  also need to be numbered
Headings and subheadings must be consistent in style and grammar
Your contents page should therefore look something like the following (although there will be variations depending on the subject and your discipline)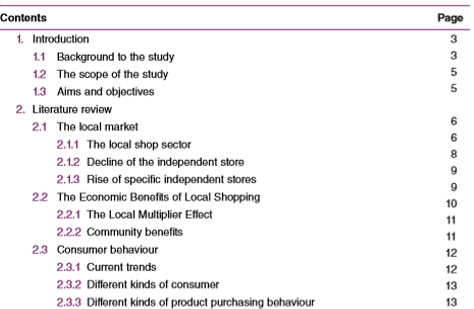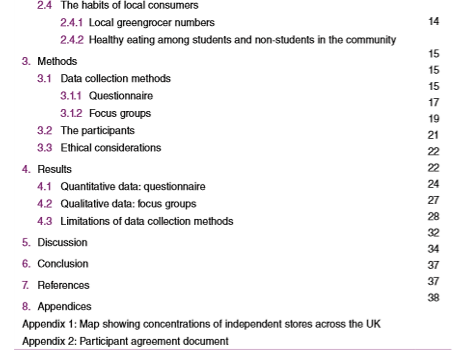 For more help and guidance on dissertation writing, check out : 
Hopkins, D. and Reid, T., 2018. The Academic Skills Handbook: Your Guide to Success in Writing, Thinking and Communicating at University. Sage.