Last month, 15 staff from our Security team took on the Movember challenge, to raise awareness of prostrate and testicular cancer, mental health and suicide prevention.
Security Officer James Paradise, who organised the challenge, explains how they got on...
"The aim was to start a conversation around men's health, which the team chose to do in memory of Brian Schofield, the former Head Of Security Services who sadly passed away last November.
The challenge involved staff growing all types of moustaches and taking on various running and walking challenges.
The 'Securi-Mo' team was formed, who took on the challenge with great enthusiasm.
'Mo Bros' were supported by their 'Mo Sisters' who encouraged them to persevere with their moustache growing through the itchy stage which at times was a challenge in itself!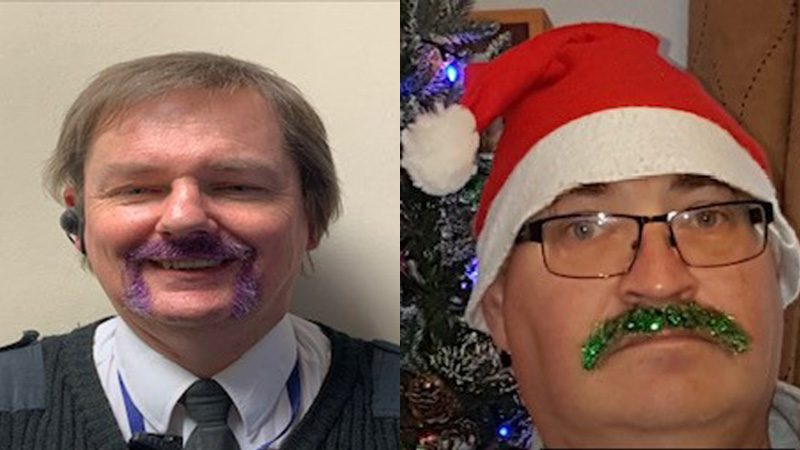 Security Manager Nigel Curnock even challenged one member of the Securi-Mo Team, Brian Howell, to dye his moustache blue and stated if he managed this, he would double his donation.
So, in true Securi-Mo fashion, Brian sported a fine blue Mo and was supported by three fellow Mo Bros who did the same dying their own Mo's various different colours. Apart from looking like a group of 1970's rock stars (Wizzard springs to mind!) the four managed to pull of this look to great aplomb!
At the end of the challenge there was an awards ceremony where certificates were awarded to all those who took part.
The all important 'Man Of Movember' Award was presented to the Mo Bro who managed to raise the most amount whilst pulling off the best 'tash.
This year it was awarded to James Peart who certainly deserved it with all his efforts in fundraising, spreading the word and sporting an epic Mo.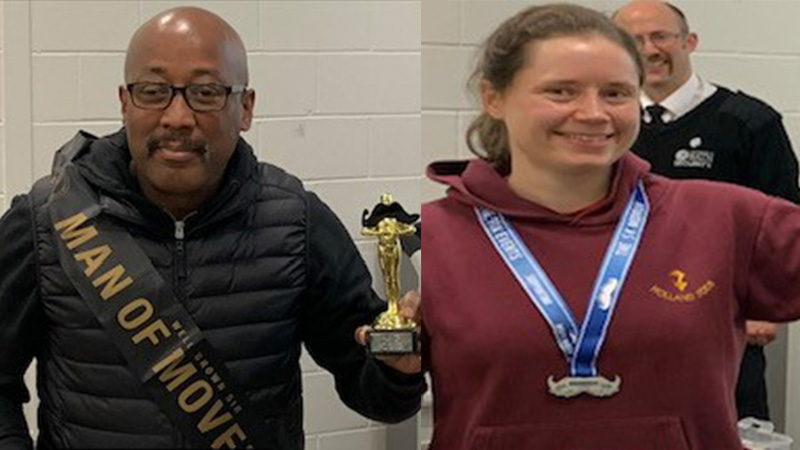 After originally setting out with a target of £300 I am really pleased to announce Team Securi-Mo has raised a total of £920 so far which is a fantastic achievement by all.
May I take this opportunity in thanking all those who took part and all those who kindly donated to the Securi-Mo Team. Without each one of you we would not have raised such an extraordinary amount.
I know that there are still some donations to come and if anyone else would like to donate to the Team please do so here.
Some members of the Securi-Mo Team chose to run or walk a total of 60km in the month representing the 60 men we lose each hour to suicide across the world.
Given the times we are living in at the moment, this was particularly prevalent and was a way of raising awareness whilst keeping both mentally and physically fit. I personally received a lot of positive feedback from those who took part. Some people stated they were unable to grow a Mo and found it a great motivation in staying fit during lockdown.
As I mentioned to the team at the awards ceremony, I may be making this an annual event in memory of Brian Schofield who would certainly approve of such an important cause and would be very proud of all our achievements."