It can be daunting starting life at University, especially when you're moving to the UK from another country.
This is why we have plenty of support available, to help you to settle into your new home here at Bath. We spoke to two of our Student Living Assistants about their own experiences of moving here from overseas, and their top tips for moving...
Jerry Chung:
"Moving to a new country and city can be exciting, but at times nerve-racking. Having made the move from Hong Kong to Bath myself, I have been through and understand the mixed emotions you will be going through up until you board that plane.
This blog post will hopefully calm some nerves and answer a few pressing questions you might have about the university and living in the UK!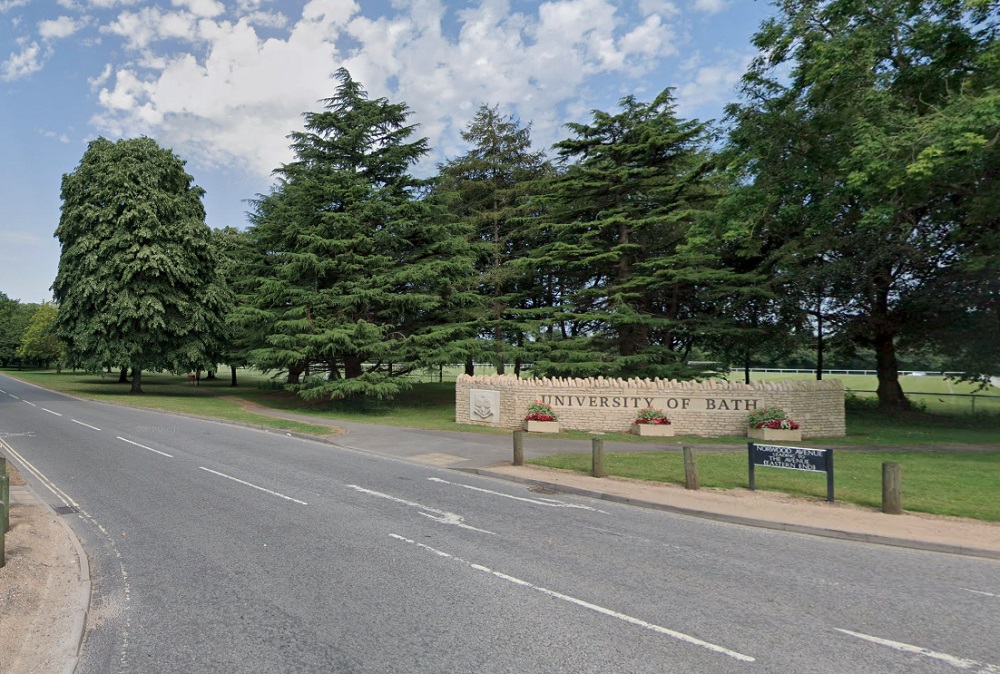 Student Living Support Team
This year, I have been lucky enough to be part of the university's Student Living Support team, helping students with their transition into life in university accommodation.
As a Student Living Assistant, my role is to help develop a sense of community amongst students, connect you with key services, and help with any issues while you're living with us. This includes providing welcome meetings, and orientation events such as city centre tours and walking tours to help you learn more about Bath, and tea and talk sessions to help you settle in.
Throughout the year, our Student Living team will run activities and events to help you meet other students, as well as keeping you informed on important accommodation news.
Personally, I have been involved in running virtual quiz nights and also a weekly book club, all of which are great ways to meet new friends!
We have Student Living Assistants assigned to cover all of our University accommodation – these roles are filled by current students who have previously lived with us, so are well placed to help you. You can find more details about events and support on our Student Living page.
Make the Most of Societies and Events
Once here, I'd definitely recommend making the most of all the activities and social groups that the University has to offer. This is perhaps the best way to meet people, and even take up a new hobby! As an international student, the vast range of faith and cultural societies are an easy way of meeting people from home.
There are also other societies available targeted at sports and interests. The Bath Video Game Society (BVGS) is a must-join for avid gamers, whilst those who prefer a relaxing chat over a cup of tea can join the Tea Society (SocieTEA). A full list can be found here!
If you're ever feeling homesick and want a taste of home, the University also hosts various events throughout the year to celebrate cultural holidays. Personally, I've always enjoyed the Chinese cooking workshops during Lunar New Year. Nothing beats home-made Chinese food, and it always reminds me of home!
Enjoy Bath
Whilst the University is where you'll study and make friends, the city of Bath itself should not be forgotten about. The city has so much to offer, and its charm will easily make it feel like your second home. With the diverse range of restaurants in the city centre, there is always bound to be food on offer that will give you some home comforts. Some of my favourites include Mantra (Indian), Chilli Family Noodles (Chinese) and Bath Sushi (Japanese).
If you fancy cooking at home, there are several Chinese supermarkets in Bath, as well as quite an extensive international section in Sainsbury's.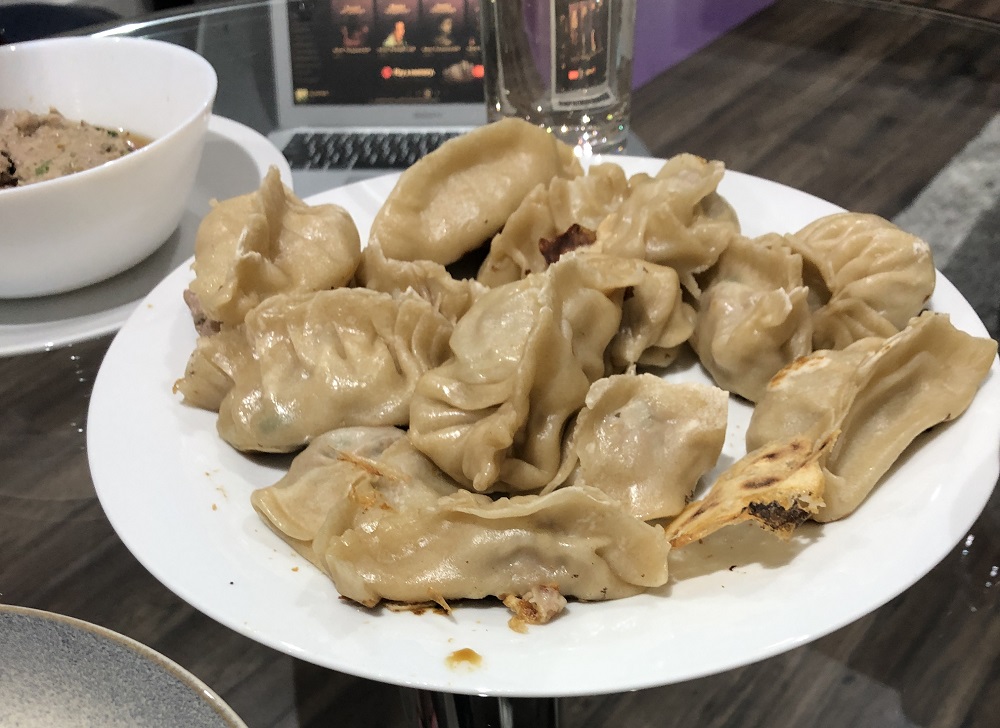 To soak in the rich history and culture of Bath, Sally Lunn's Eating House is where you need to visit. The building itself is one of the oldest in Bath, and its famous Sally Lunn bun draws visitors from all across the world. If you do decide to try it out, be prepared to queue!
Aside from the obvious tourist attractions like the Roman Baths and the Bath Abbey, there are plenty of other places in Bath which are well worth a visit. Royal Victoria Park is a stone's throw away from the city centre, and is the perfect place for a quiet walk to clear your head after a hectic day of lectures.
For avid sports fan, a visit to the Rec to see Bath Rugby play is another thing to put on your Bath bucket list. On match days, the city centre slowly fills up with fans in blue and white rugby tops as it gets closer to kick off. As the stadium is right next to the Abbey, and the atmosphere can be felt all around town. You can even get a perfect view of a corner of the pitch from Pulteney Bridge!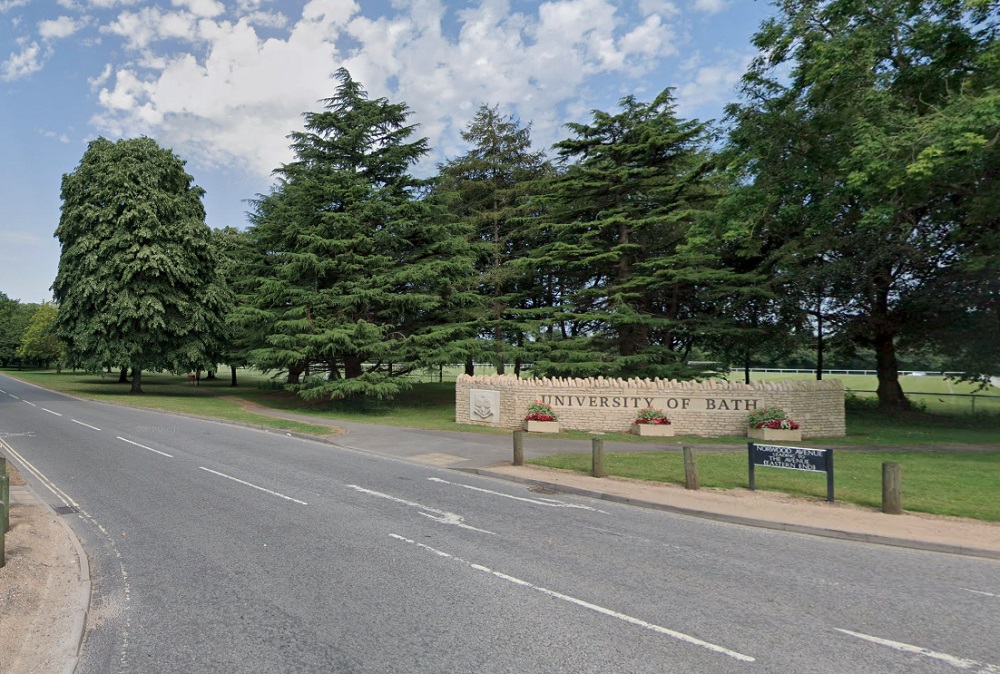 As you can see, the University and the city are both a great place for international students to live and study. There is plenty of support to help you settle in, and so much to do once you're here to fully immerse yourself into the culture. I hope some of these tips have helped, and look forward to seeing you soon in Bath!"
Maria Gragera:
"Moving to a new country is no easy task. You often leave your friends and family behind, and can feel quite homesick. Changing climate, culture and even language can be overwhelming. Hundreds of students experience those feelings when arriving to Bath for the first time! In 2019, I was one of them. But though the process might seem daunting, I would not have done it any other way.
Freshers
I was born in Spain and lived most of my life there. By the time I got an offer from Bath I had been speaking English for under 4 years, and had never set foot in the UK. My parents helped me move my two suitcases from Madrid to Bath.
When I arrived on campus for the first time, after a couple of hours after setting up and saying my goodbyes, someone knocked on my door. There were dozens of activities happening through campus during freshers. I made many friends in them and had great fun!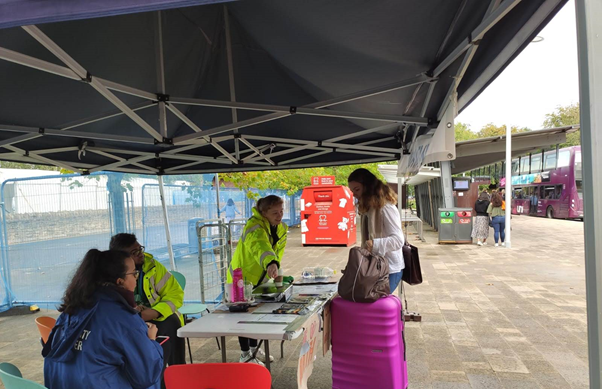 University and support
Unfortunately, Freshers only lasted a week, and then University life commenced. Coming from a small all-girls school, and sitting in a mathematics lecture hall with more than 300 people in which you could count the number of girls on one hand was quite surreal. Even so, that sense of community I experienced in Freshers never diminished.
The University was constantly offering support, through the Wellbeing services, lecturers, tutors, and MASH. I never felt alone or unsupported. There was always someone there to help me, and there still is.
This year I have not only been able to keep receiving this support, but to also help other students through my role as a Student Living Assistant, which makes me a part of the amazing Student Living Support team!
Student Living Assistant are here to support your transition into University accommodation, by developing a sense of community, connecting you with key services, and helping you with any issues while you're living with us. This includes providing welcome meetings and orientation events such as city centre tours, walking tours, book clubs and tea & talk sessions to help you settle in Bath and learn about the gorgeous city where you will be living.
We have been through the same process that you will be going through as a new student, regarding settling in this new environment and making new friends. Often we have even lived in your accommodation halls!  So it's easy for us to understand, relate and provide advice to help you with any issues you might have.
But we won't be gone after you settle in! Throughout the year, with the Student Living Team, we will run activities and events to help you meet other students and keep you informed on important accommodation news.
We will also be joining up with the Healthy Living Bath Active program, operated by our Students Union. It is designed to make sports and exercise accessible to all, like fitness and yoga classes. For the coming academic year we will be working to bring these opportunities even closer to all of your, including the delivery of classes and activities within selected accommodations!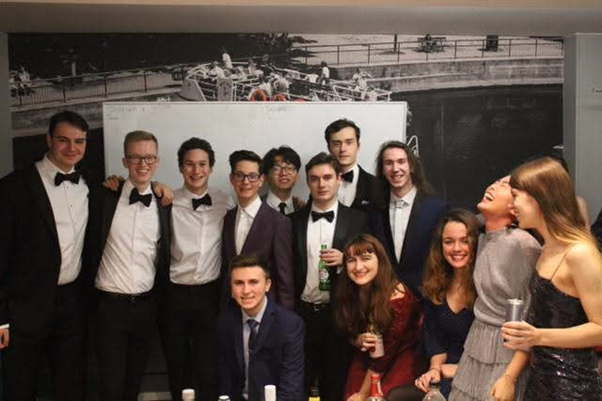 A sense of community
Yet support not only came from the University itself; the SU's student lead group, societies and sports teams are an amazing place to make friends and actively participate within the student community.
There are multiple international societies, including but not limited to: BAMSA (Malaysian Students Association), Polish Society, CSSA (Chinese Society), and Pakistani Society which celebrate students' backgrounds, and where you can meet many students who have come from your home country. You can speak in your native language with them (which is always a nice break from the constant need to translate your thoughts!), and celebrate your culture by making national dishes or watching sports.
Other non-country focused societies where you can meet students with similar interests also exist! You can almost find anything, from the Harry Potter Society to Gravity and Vomit (our Juggling & Circus Skills society). There also are departmental societies like Physoc (Physics departmental society) or Chemsoc, in which you can meet students from your course and feel more like a part of your department.
The ISA or International Students Association also plays an important role connecting cultures through socials, support, and representation to improve the international student experience and ensure you get the most out of your time at the University of Bath. All international students have automatic membership of the ISA, and everyone is welcome join their events!
My top 5 tips on how to settle into Bath and feel at home here:
1. Get involved!
University is not only about academics. As I have said, there are dozens of groups and societies to join! Try out a sport, join an interesting society, actively fight for something you believe in (join Amnesty or the Women in Science groups), volunteer, learn a new language through the foreign language centre or get involved with the Edge's art projects! The sky is the limit! Enjoy and take advantage of every opportunity you have to learn more and be a part of the great student community at Bath.
2. Explore Bath
Bath is not a UNESCO World Heritage Centre for no reason. Foreign or not, visiting the city is a must. Take photos at the Roman Baths, have a picnic at the Royal Crescent, visit Bath Abbey, and you never know - you might run into the filming of the next Bridgerton season!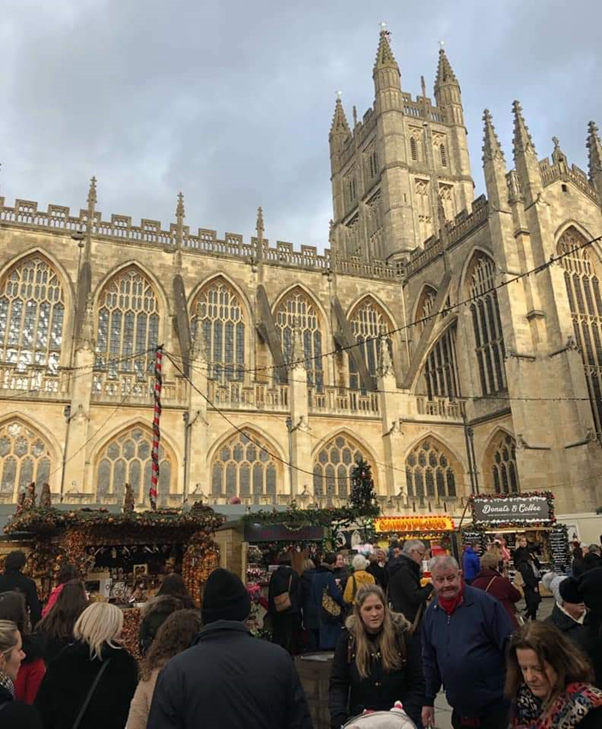 3. Reach out for help when you need it
If you feel homesick, overwhelmed, or simply want to vent about British weather, there will always be someone there to listen to you and help you. Join your country's society, be a part of the community, and use the available support when needed.
Not every educational system teaches you the same concepts. You might arrive at University with very different knowledge and experiences compared to your peers, and that's okay. Talk with your lecturers and tutors if you need a bit of extra support in certain areas, they will always be there to help you.
4. Don't lose contact with home
It is thrilling to start a new life, but don't forget where you came from. Call your parents, chat with your siblings, play online games with your friends and remember to keep in touch.
5. Have fun!
Make the most out of your University experience. Enjoy every bit of it! I promise you will fit in and make wonderful friends and memories. Change is always scary, but it can lead you to amazing opportunities!"