As the COVID-19 pandemic brings issues of social policy to the forefront of every nation, we face a time of uncertainty and opportunity. We can never go back to how it was before, so we are given a rare chance in academic, policy and civil society spheres to seek change for the better.
I recently joined the MENA Social Policy Network at the University of Bath to manage a new programme 'Strengthening security and social welfare in the MENA region.' In partnership with the Overseas Development Institute (ODI) and a host of international research and civil society organisations, MENASP-CP is undertaking an exciting programme of training and capacity building, research commissioning and policy innovation, as well as knowledge sharing to shift the analysis and practice of conflict prevention in the MENA region to include social protection.
It feels both timely and slightly terrifying to be managing an international research programme within a multi-state, multi-level network, such as within the MENA Social Policy Network. Timely as people are more aware of social protection schemes and the importance of inclusion in social welfare, and in many places are ready to demand this from their governments. In the UK, updates on the furlough scheme and school meals campaigns have been trending through charity, celebrity and government state actors. While in other countries (e.g.  – Morocco, Jordan, Egypt) voice and accountability is limited, the topics of social welfare remain significantly high among citizens. This provides a unique moment to catalyse social policy reform.
Coordination of the programme is challenging to say the least. Our planning has to adapt to emerging COVID dictates by different governments in more than 12 different states across four continents on a monthly basis. Due to travel restrictions, virtual planning meetings have become the norm and apart from different time zones, these are affected by poor internet connectivity due to blackouts and security threats as well as the needs of programme members to self-isolate at different times. We are also navigating new ethical and operational issues to conducting research.
As we balance these two aspects during project mobilisation, we have learned a few early lessons:
The benefits of virtual collaborations:
On-line activities including conferences and webinars bring new opportunities for collaborating and consulting with key audiences and strategic partners including service users, practitioners, academics, policy decision makers and influential speakers via the click of a button. Equally, it is easier than ever to learn from other virtual events and discover what will enhance our project goals.
Giving ourselves and our team-members space to think before making decisions has been crucial. Blocking out time away from the laptop or to reflect on the project as well as one-to-one time or smaller breakout rooms with team members to hear personal and professional challenges has both deepened relationships and encouraged productivity.
Since people are being inundated with information, keeping emails simple and clear is both effective and necessary.
Sharing problems, sharing solutions:
We are in the same storm. A problem we encounter is likely to be something others have or are facing. Whenever we have shared problems with the team or other networks, we have found innovative solutions.
Adaptive and patient planning:
Holding our plans lightly, having a rough plan  ready and giving buffer room within milestones to allow for the inevitable delays has meant we have been able to choose the best next steps for us, rather than  rushing through tasks simply to complete them.
We would love to hear your lessons for managing projects or advancing social policy during this time. If you are interested in connecting to the MENASP Network you can find us online, follow us on Facebook, Twitter and LinkedIn,and contact us at menasp_network@bath.ac.uk.
Olivia Perry, Network Manager MENSAP, University of Bath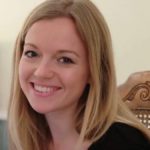 Olivia is the Network Manager for the MENASP Network, University of Bath. Prior to this Olivia provide project coordination, technical support and communications on social protection, livelihoods and gender equality programmes DFID, USAID, AUSAID, and EU funded development programmes in Africa and Asia.