What do you get when you mix 150 brilliant and creative people, a desert island survival mission and a box of coloured glittery crafts?
The answer is Digital Agility, an extra special team building event that was designed to bring Computing Services, Profession and Portfolio, Digital and TEL teams together.
The day, which took place at the end of April, included a welcome address from Alex Butler (Chief Digital Information Officer) and presentations on Agile (courtesy of Richard Prowse, Head of Digital) and the story of process improvement (delivered by Mark Ricketts, Deputy Director, Profession and Portfolio).
The presentations really helped to set the tone and create interest and enthusiasm for the day ahead. Yet, still, colleagues were wondering what those craft boxes were for…..
Then it was over to Becky Edmonds (newly appointed Deputy Director, Data) who introduced a very fun and interactive element (designed by Robert Peledie, Business Analyst, Computing Services) which involved teams designing, creating and finessing a suitable shelter for a castaway. This was followed by questions around the Agile mindset which really focussed teams on iterative and incremental development approaches.
Further reflections on embedding learning from the day in to current and future work was led by Roger Jardine (Deputy Director, Technology) who asked colleagues to consider resourcing, team working, strengths and challenges as well as the all-important customer perspective.
The final part of the day including a prize giving for the teams that delivered the most in a number of categories, as well as a 'People's Choice' prize which was awarded to 'Ocean's Eleven' for their outstanding structure.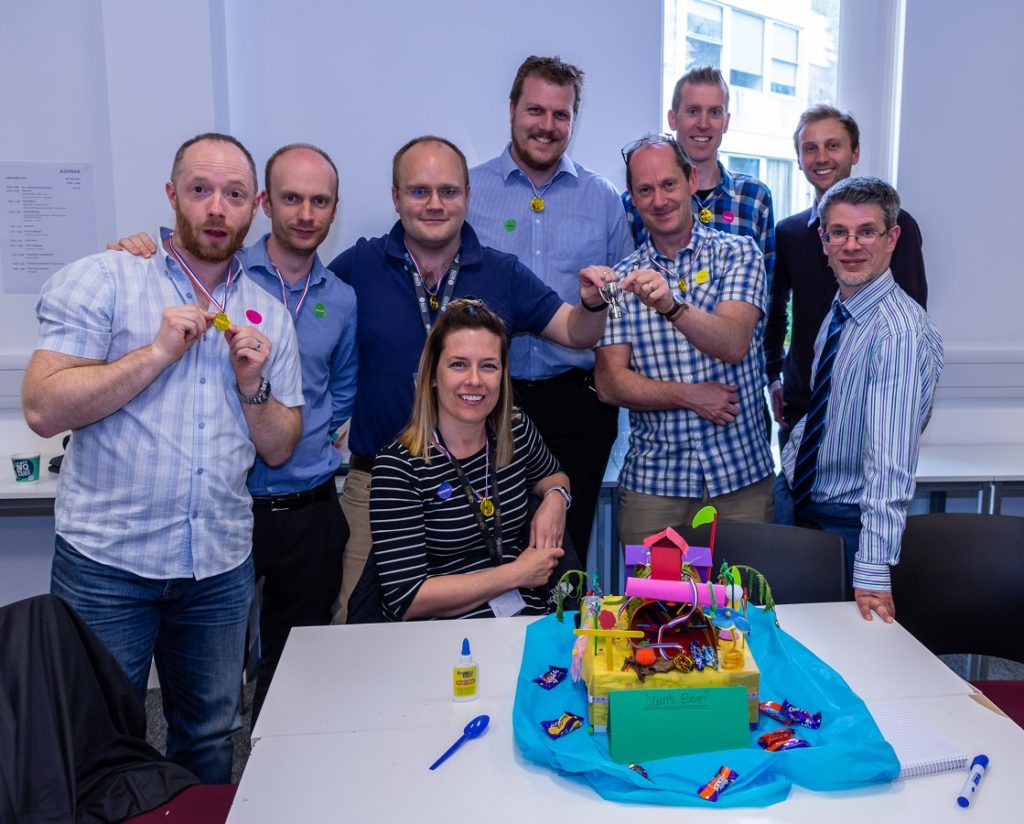 We've long since washed the glitter from our hands, but the fun and learning from the day will long continue as we move forward in embracing and sharing digital agility.