Cancer research has yielded huge gains, leading to longer lives and improved quality of life for the millions of people diagnosed with the disease globally each year. Just 11 days ago, on World Cancer Day, Cancer Research UK announced that cancer death rates have fallen by almost 10% in the last ten years in the UK. In the following, a few examples of key recent advances will be described, including immunotherapeutic approaches, traditional treatment methods and targeted therapies.
Fast development in cancer immunotherapy
In recent years, cancer immunotherapy – treatments that enhance the immune system's ability to fight cancer – have become a major area of research and seen their potential begin to become realised.
At the 10th CR@B Symposium, Dr. Joseph Dukes, Head of Preclinical Biology at Immunocore Ltd, spoke about his company's work on bi-specific drugs based on T-cell receptors that bind to human leukocyte antigen (HLA) peptide on cancer cells and recruit and re-direct host immune T-cells, which kill the target by apoptosis (programmed cell death). Immunocore's lead candidate, IMCgp100, potently re-directs T-cells to kill gp100-expressing tumour cells, does not cross-react with normal cells that do not express gp100, and shows signs of durability and promising efficacy; thus acting as an interesting approach for anti-cancer targeted immunotherapy.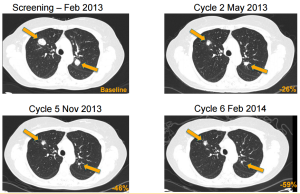 Last April, it was found that patients with advanced melanoma had a better response to a combination of two immunotherapeutic drugs, ipilimubab (Yervoy) and nivolumab, than ipilimubab alone, although there were higher rates of serious side effects in patients receiving the combination therapy.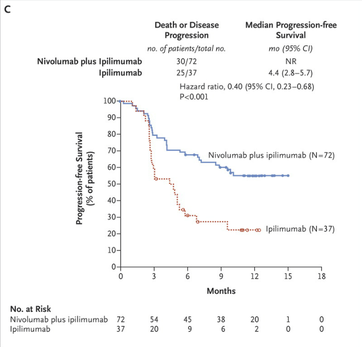 Another immunotherapy drug, pembrolizumab, displayed improved tumour response and survival rates, again in melanoma patients, and also showed promising early results in treatment of advanced lung cancer - the leading cause of cancer-related death worldwide.
One study on prostate cancer in mice published last August suggested that magnetic fields from an MRI (which are normally used to give an image of the tumour to provide information about its size and localisation, not in treatment itself) could direct cancer-fighting viruses to tumours, through addition of super para-magnetic particles iron oxide nanoparticles to modified immune cells that carry the virus.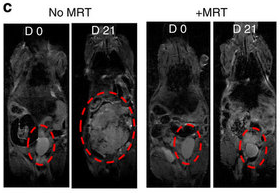 Use of such oncolytic viruses is one of many methods being explored in cancer treatment, but, until now, precise targeting has been a major obstacle in its success, so this method of directing cell therapy using magnetic resonance targeting may overcome the problem. Further studies, however, are required to test if the approach is successful in humans, particularly for tumours located deep within the body.
Advance in treatments
In addition to the successes with immunotherapy, there have also recently been significant advances in well-established treatments, such as surgery and chemotherapy. One example is the use of a novel approach with low-intensity electrical fields to prevent growth of tumour cells trialled on patients with newly-diagnosed glioblastoma multiforme, a highly common brain cancer with a very low survival rate (<3-5% after 5 years). These 'tumour-treating fields' were shown to delay disease progression and increase two-year survival rates compared to patients undergoing standard therapy (brain surgery followed by radiotherapy and chemotherapy).
Targeted therapies, which precisely target and attack cancer cells with little damage to normal cells, were also reported to have many successful developments. In 2012, it was first reported that a mutation resulting in the activation of Bruton's tyrosine kinase (BTK), which promotes rapid division of tumour cells, occurs frequently in patients with Waldenström's macroglobulinemia (WM), a rare type of lymphoma. By April last year, it was shown that use of a specific inhibitor of BTK triggers apoptosis of WM cells with that mutation, with high response rates and a 95% two-year survival rate.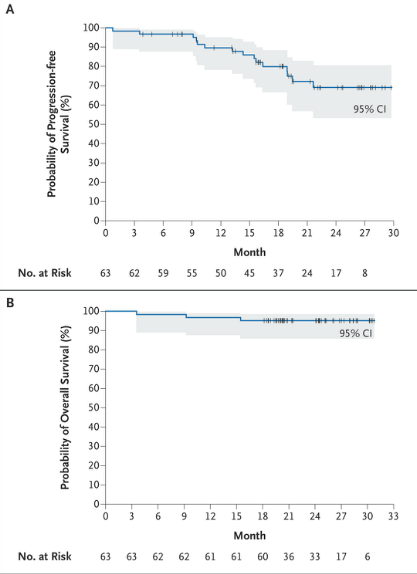 As with many diseases, drug resistance is a key problem in cancer treatment. Precision medicine approaches, based upon ever-increasing knowledge of the molecular basis of cancer and mechanisms of drug resistance, have made marked gains in overcoming treatment resistance in a range of difficult-to-treat cancers, including blood, ovarian, lung and breast cancers.
Active role of Cancer Research at Bath
Cancer Research at Bath (CR@B) itself has been involved in the publication of over 40 journal articles within the last year alone. One recent study, funded in part by CR@B and published less than two weeks ago, investigated so-called 'junk' non-coding DNA to find that GNG12-AS1, a stretch of non-coding RNA transcribed from junk DNA, prevents uncontrollable cell division and suppresses metastasis (the spread of cancer from its primary site to other parts of the body). The area where GNG12-AS1 is located in the genome is often damaged in breast cancer patients, so regulation of cellular growth is lost and the cancer cells migrate.  The research was published in Nature Communications on 2nd February 2016.
If you'd like to read more about recent discoveries and developments in cancer research, this year's annual reports produced by the American Society of Clinical Oncology and Cancer Research UK in particular were extremely useful in the compilation of this overview, and contain a wealth of interesting studies that I was unable to include!