Approximately 1 in 8 men will get prostate cancer in their lifetimes in the UK. Prostate cancer presents in men with a family history and has an increased risk after the age of 55. At the early stages, the main treatment is hormone therapy to deprive the tumor of testosterone. After treatment, there is a remarkable 85% survival rate after 5 years. There is however, a lack of effective treatments for late stage and metastatic cancer, and the prognosis for these patients is incredibly low.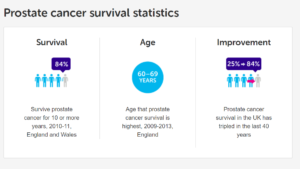 Mike Kenny is a 3rd year PhD student in the Department of Pharmacy and Pharmacology who kindly agreed to chat to us about the compound he has been working on. He completed his undergraduate degree in Chemistry at the University of Leicester. He then undertook a summer placement at the University of Liverpool where he participated in drug design for tuberculosis. Upon his return to Leicester for his final year, he then went on to focus on breast cancer drugs. These experiences led to his decision to join Prof. Michael Threadgill and his team in Bath to design a novel pro-drug to be used for advanced prostate cancer therapy.  According to Mike, this program was an opportunity to use his knowledge of synthetic chemistry to give the compound he designed a purpose.
Mike's research is fully funded by Prostate Cancer UK. He has synthesized an analogous compound to Duocarmycin SA which was initially isolated from the bacterium Streptomyces. The compound or 'Pro-drug' is made up of several components. One component directs the compound to the prostate, where another then releases the active drug which then enters the cancer cells and binds onto DNA to effectively kill the cells. Mike highlighted the need for new drugs in the market, as the main treatments for late stages are largely ineffective and have highly toxic effects. He further emphasized the trickiness of designing such a compound and touched upon the limitations of getting any drug into the clinic, as appropriate toxicology tests must first be done before further steps are taken.
Chatting to a young scientist about exciting new treatments for advanced prostate cancer put into perspective both the demand of new potent drugs as well as the complexity of getting them from the lab to the clinic. Mike's work is certainly something to follow in the near future!