In October 2014, CSCT students David Miles, Stephen Wood and Jemma Rowlandson attended the 1st Bath-Yonsei International Workshop on Energy, Environment and Sustainability.
On 16th – 17th October the 1st Bath-Yonsei International Workshop on Energy, Environment and Sustainability took place at Yonsei University in Seoul, South Korea. A delegation of academics and postgraduates from Bath attended the workshop. This workshop was a continuation of the strong ties between the Centre for Sustainable Chemical Technologies in Bath, and the Global E3 Institute at Yonsei University. The workshop intended to showcase state-of-the-art research from leading academics of both institutions, and to explore potential joint collaborations, particularly in the areas of energy, environment and sustainability.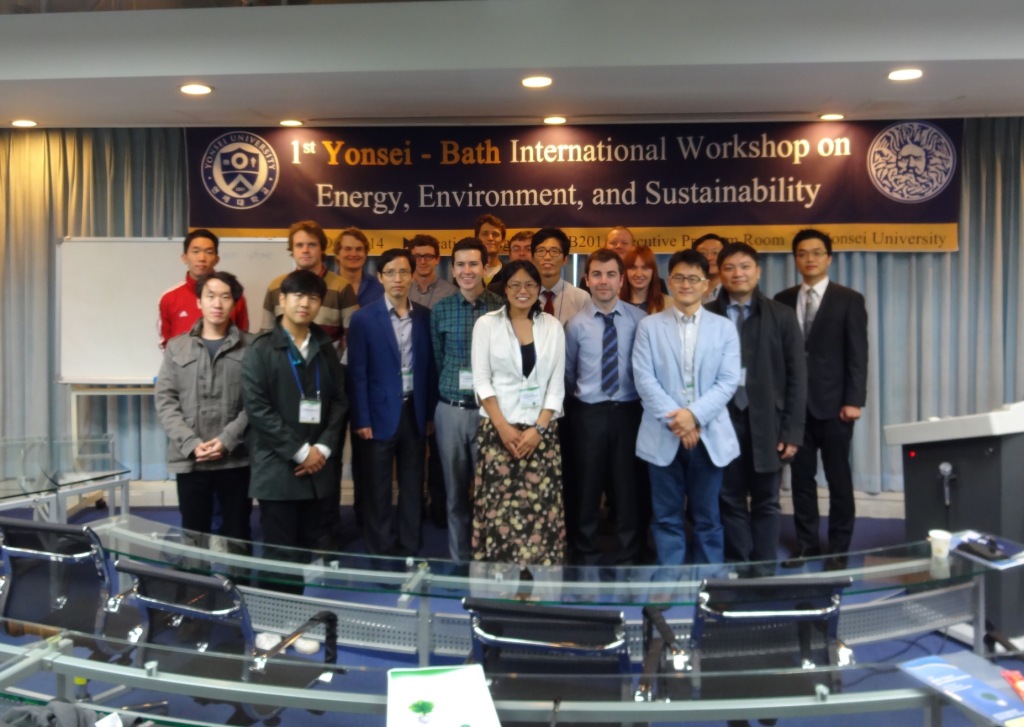 The workshop began with opening remarks from both Prof. Heonjin Choi and Prof. Aron Walsh, who introduced the importance of international collaboration, and in particular the field of sustainability. A series of technical lectures were given by academics from both institutions. These commenced with a lecture by Prof. Hansung Kim of Yonsei University, who presented a new synthetic method to prevent a reduction in catalyst surface area of carbon-supported Pt during heat treatment. This was followed by Bath's own Dr. Valeska Ting who presented current research on the characterisation, modelling and use of nanoporous materials for use in a wide variety of sustainable energy applications. There were many excellent presentations from both institutions on a wide variety of areas, from solar cells and nanofabrication to the synthesis of fine chemicals from renewable resources. The penultimate talk was given by Prof. Chris Bowen, giving an excellent insight into current research on piezoelectric materials and devices. Piezoelectrics is an interesting area that is not highlighted often enough, which has very real industrial and commercial applications.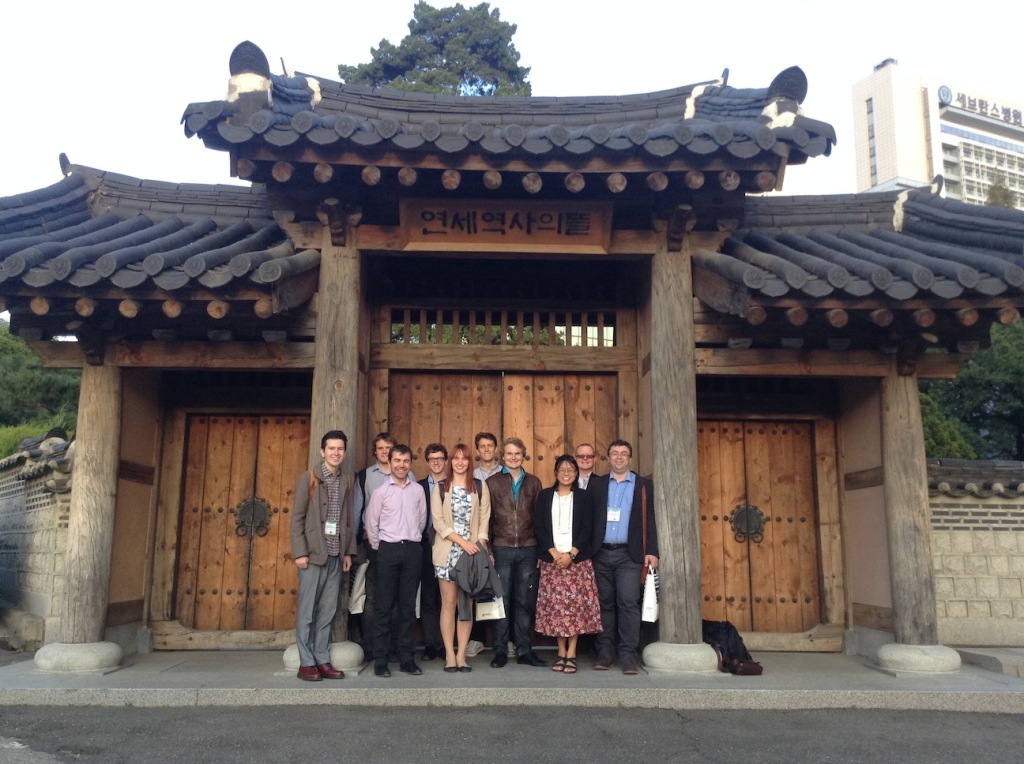 In addition to the lectures a poster session and flash presentations were performed by PhD students from Centre for Sustainable Chemical Technologies, and postdoctoral researchers from the Walsh Materials Design group. The lecture series and small group discussions have led to several potential research collaborations between Bath and Yonsei academics. The students would like to give a special thanks to their Korean hosts, especially Prof. Aloysius Soon and his group for their hospitality during our stay. We were shown a few sights around Seoul, including a beautiful Korean teahouse, and were introduced to several types of traditional cuisine.