On 4 and 5 July 2015, five of our students (Helena Quilter, James Coombs OBrien, Matthew Camilleri, Andrew Hall and Marcus Johns) presented an exhibit at the Summer Science Exhibition at the prestigious Royal Society in London. This post was contributed by Andrew Hall.
The Royal Society is the oldest scientific academy, made up of the most eminent scientists, engineers and technologists from the UK and the Commonwealth, so we were honoured to be invited to come back to their Summer Science Exhibition for the second year running.
The exhibition is a week-long showcase of cutting edge research and technology held at The Royal Society building in London - right next to the Buckingham Palace. Throughout the week, the exhibition is open to schools, families and the general public with a wide range of talks and activities on offer.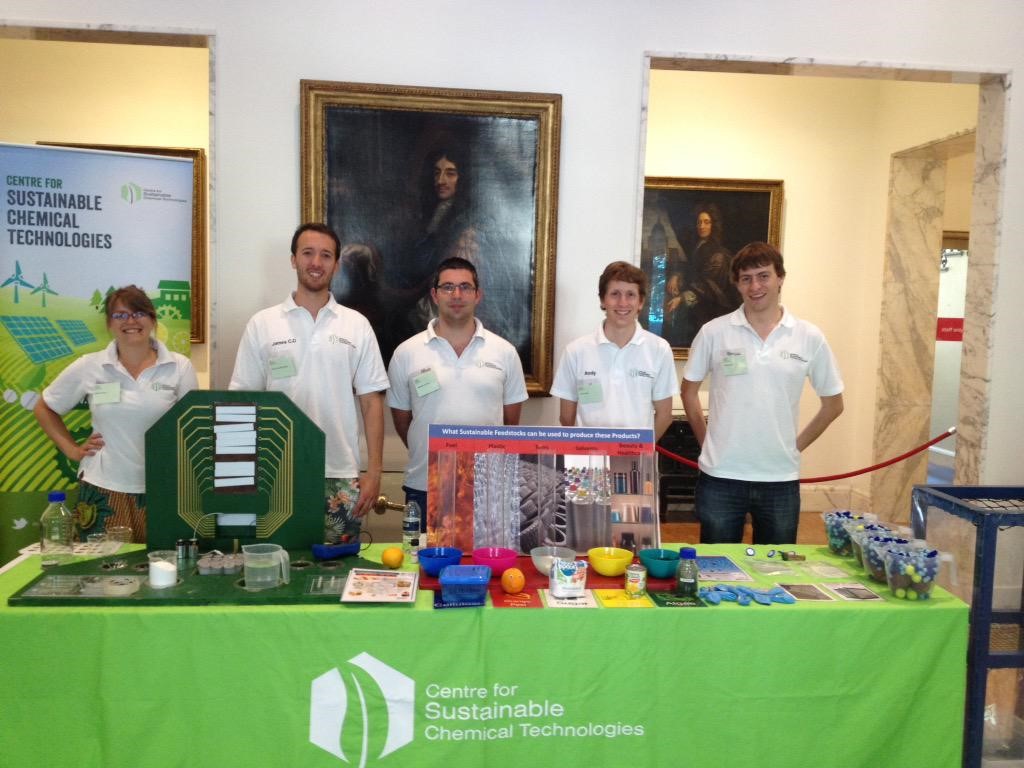 We took with us three of the activities developed by the CSCT students: Marvellous Membranes was developed by the 2014 cohort as part of their stand at Cheltenham Science Festival and looks at how membrane filtration can be used to provide safe drinking water in poorer countries. The Counters game (2012 cohort) looks at alternative feedstocks that could be used to replace crude oil for the production of fuels, cosmetics, plastics and other products. The Build a Battery exhibit (2011 cohort) was a collaboration with graphic communication students from Bath Spa University and allows visitors to construct their own battery from simple household ingredients.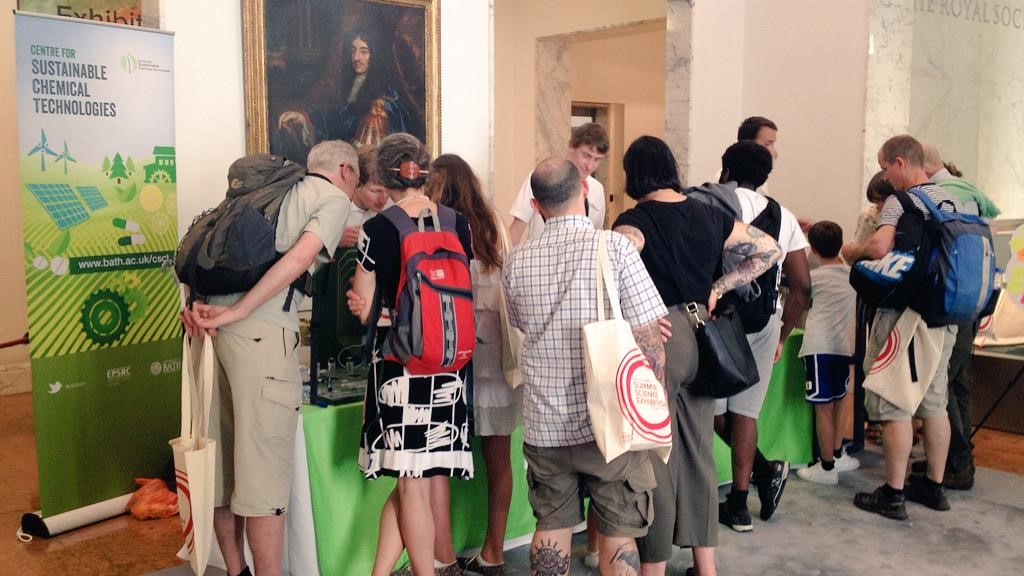 We also took the opportunity to ask our audience for their ideas about what we could do to help become more sustainable with our 'Thought Cloud' (see below). This produced a wide range of responses, ranging from more 'traditional' sustainability ideas such as recycling and reducing waste, through to more out-of-the-box ideas such as perpetual motion – probably not a challenge that I would feel up to attempting! My favourite suggestion is probably 'making chemicals from sunlight' as this is one of the things that I am trying to do with my research!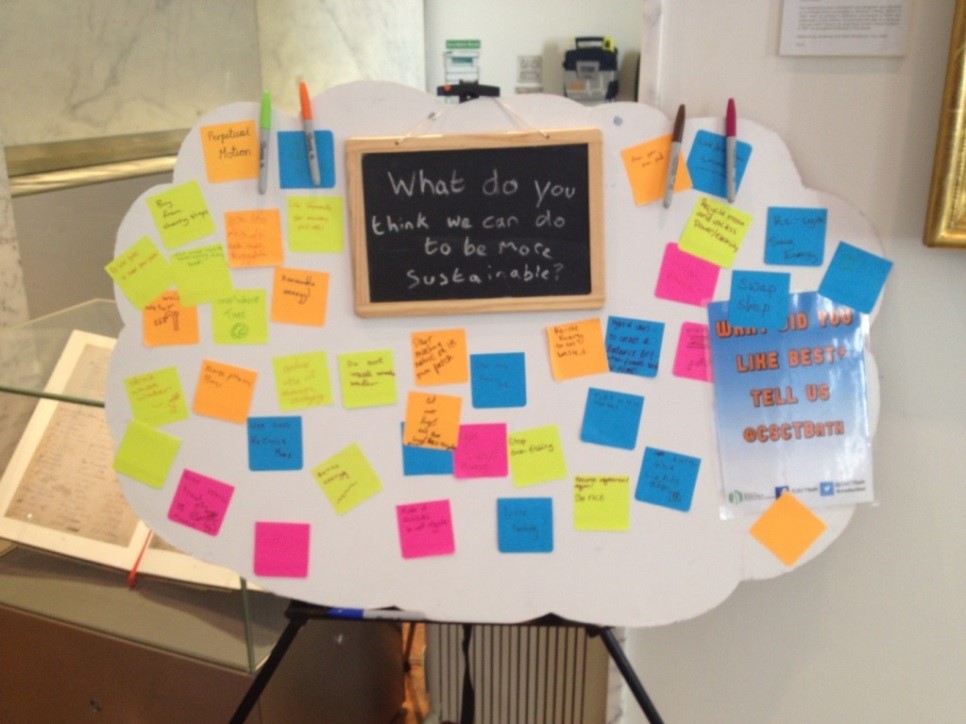 The Exhibition had a vibrant atmosphere with lots of enthusiastic visitors who were all very keen to have a go at our activities and learn about what we do as sustainable scientists/engineers. Despite having a very busy stand I did still manage to find time to explore some of the other activities on offer, which included meeting King Richard III (well, a replica of his skeleton at least) and delving underneath Stonehenge looking at some cool (literally about -273°C) new technology that allows the archaeologists to measure gravity very accurately to help find hidden structures under the ground.
After two days of hands-on science, some really interesting conversations with visitors and over 200 people taking part in each of our activities, we were all very glad to be able to head back to Bath in time to get a bit of rest ready for the start of the Summer Showcase.
View all our photos from the event.
Andrew is currently working on his second MRes project titled 'MRe FlowNMR for In-Operando Investigation of Homogeneous Catalysts' with Dr Ulrich Hintermair and Dr John Lowe.