As a brilliant way to get some industrial experience under my belt, shatter my second year blues and to see more of the world, I secured an internship within the research arm of General Motors, one of the great American engineering companies, who in January 2016 were announced as the world's third largest automaker. I was lucky enough to be put in contact with Dr Anne Dailly, an experienced researcher in the field of energy storage materials, who was immensely helpful in setting up and performing the internship. Shortly after securing my place in the organisation and getting an exchange visa from the U.S. government, I arrived in Warren, MI (just outside of Detroit) in June 2016 eager to kick off my internship.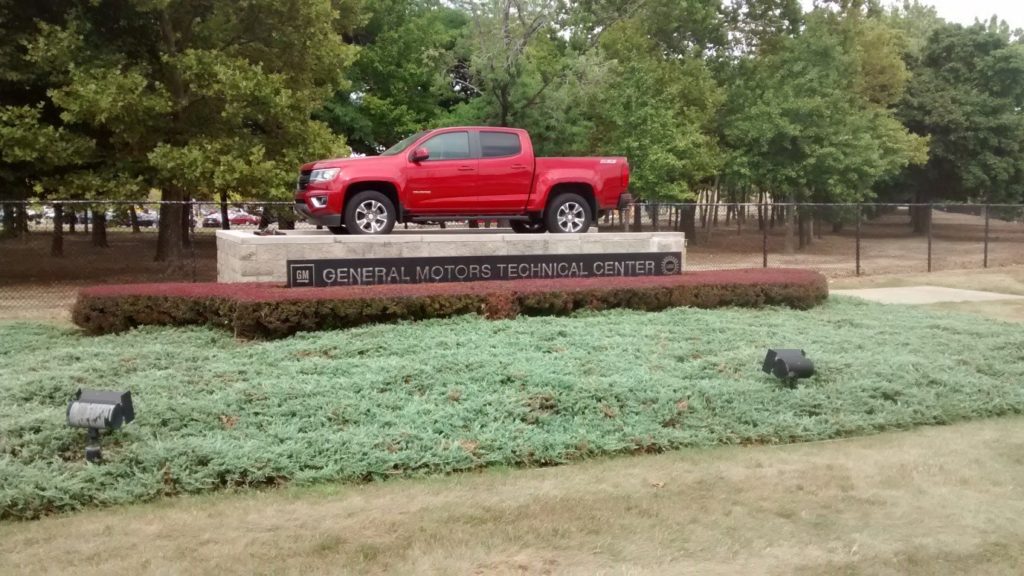 I was based on GM's Technical Centre campus in Warren, a large area of land owned by the company that houses many of its design and research employees. I was working in a relatively modest building on the north end of the campus, but some structures there, such as the vehicle engineering centre, were huge structures housing as many as 10,000 design engineers! The physical size of the land was also imposing, taking 10 minutes to cycle from one end to the other, but served as an excellent illustration of the resource available to the company, and I was excited to learn how that would manifest in the research lab environment.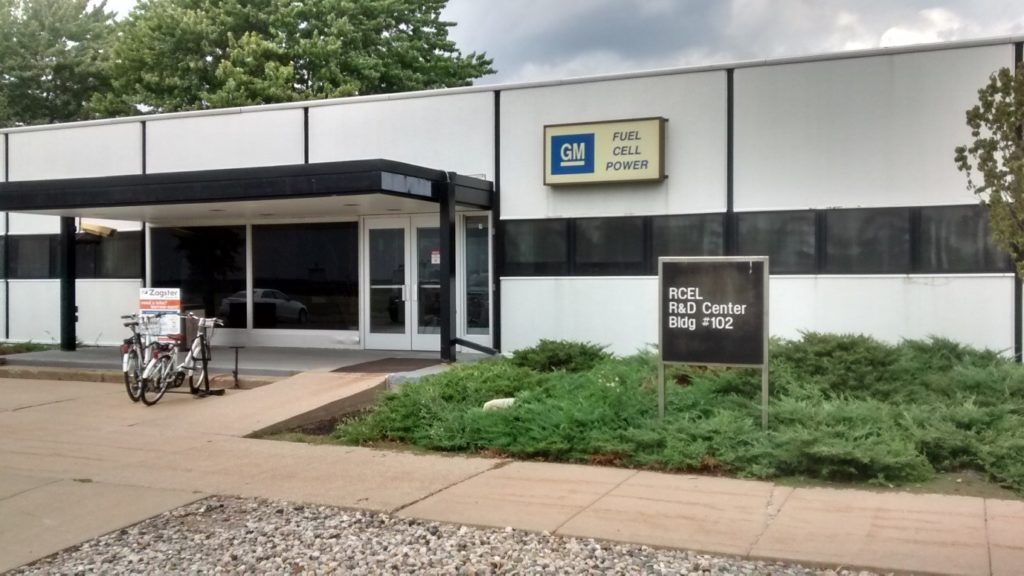 I was primarily working with Dr Dailly, looking at boosting the energy content of natural gas fuel storage systems. This was an interesting experience, as we were testing non-conventional equipment for this process, and my role was to try and determine whether a) this experimental protocol was valid and b) what the benefits were. The experiments took a long time to complete and I unfortunately had to return home early, so we weren't able to complete what we had set out to do, but I still had a very worthwhile experience of life in an industrial research setting, and how the challenges of that environment could be very different to those of university-based research.
I also had the pleasure of attending a couple of meetings to listen to what kind of research was being done by the wider research team at GM. While this information is commercially confidential (and therefore cannot be discussed here), there were some fascinating presentations dealing with a wide range of issues, ranging from fundamental exploratory science to dealing with problems reported by GM customers.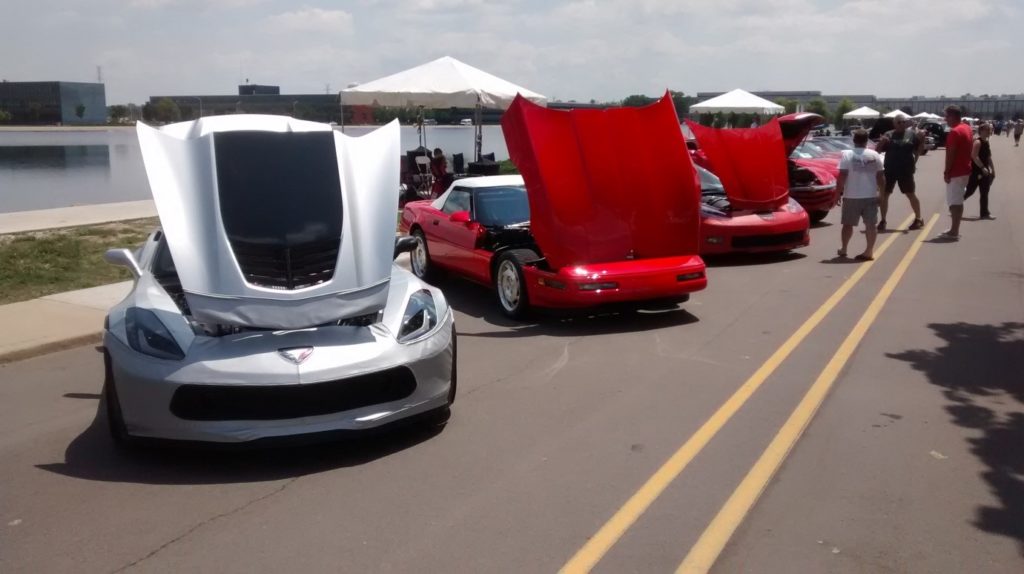 Whilst I was staying in Warren, which is largely a suburban city without a huge number of touristy-type attractions (at least within walking/cycling reach), I did have the opportunity to go into Detroit itself on a couple of occasions. The city has a bad reputation based on the economic struggles of the area and the levels of crime in the inner suburbs, but downtown Detroit is actually a bustling metropolis with lots going on, and I felt it was as safe as any other American downtown. I was lucky enough to be able to attend a concert on the waterfront (next to the Detroit river, and with Canada just across the water!) and to attend a Detroit Tigers baseball game, which was really exciting. I had a great time in Detroit, and would definitely suggest that you shake off the stereotypes and visit the downtown.
All in all, I had a great experience working with GM, one that I was very grateful to both Dr Dailly and the team at GM for making happen and to the CSCT for the generous funding. I met and worked with some great people in a new environment, learnt about the benefits and challenges of industrial research, and came back to Bath refreshed and motivated heading into the final year of my PhD.
---
Leighton is in the 2013 Cohort of the CSCT and is now in the final year of his PhD: "Design of Safe Hybrid Hydrogen Storage Tanks" with Professor Tim Mays and Dr Andrew Burrows.