The following blog is written by final year student Kasia Smug
---
I had the great pleasure of taking part in the 3MT UK final. What is 3MT? Well, 3MT, also known as 3 Minute Thesis, is a competition for doctoral researchers which involves presenting your research in an engaging way to a non-specialist audience in only three minutes. To make it even more difficult, you have only one slide.
It sounds quite difficult and I can assure you it is not easy. However, it is also a fun thing to do. It is a rewarding experience to present your research in a different way than usual. When you present to the non-scientific audience, people are not interested in your results, but in the advantages which your project creates for people. I think PhD students often struggle to remember that their projects are important and 3MT is an excellent way of reminding yourself why you are doing a PhD instead of having an ordinary job.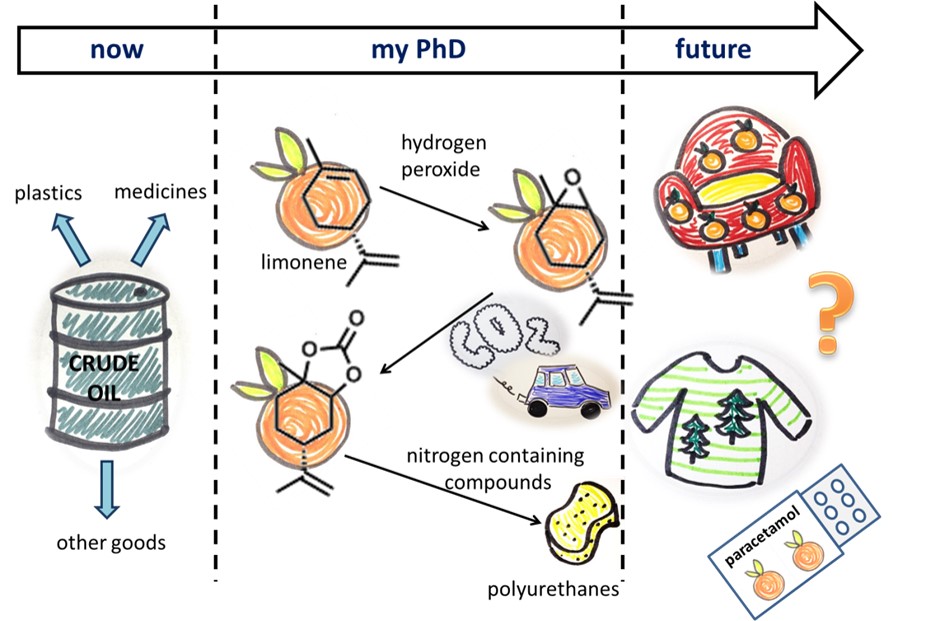 The 3MT UK final was held in the Hilton Hotel next to the NEC Birmingham. After a three-hour train journey (and that was probably the only rocky part of my road to the 3MT final) I was in the hotel trying to convince myself I still remember my talk. I was a bit stressed, but meeting other finalists calmed me down. It was just a really friendly meeting with a bunch of fantastic people. All six finalists presented their talks on the Vitae Researcher Development International Conference dinner to the audience of about 400 people. Congratulations to Thomas Fudge (Brunel University) for winning the 3MT UK final and to Euan Doidge (University of Edinburgh) for winning the people's choice prize. I also met a Bath graduate - Emily Prpa (currently PhD in Kings Collage London). The world is small!
See all the talks, including mine, on the vitae website.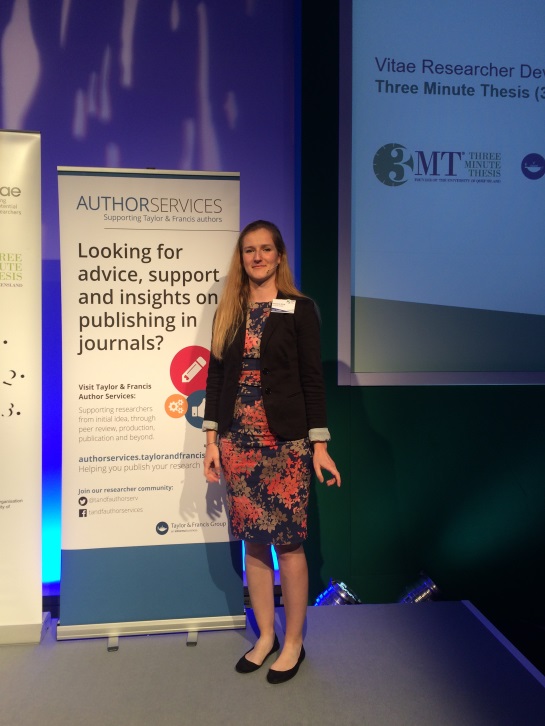 Although I did not win the 3MT UK final, I really did not mind. Being in the 3MT UK final made me feel special and I already feel like a winner. I am also proud of myself for being the only international PhD student from all six UK finalists.
To summarise, 3MT is fun and it is well worth taking part in it. The road to the final is not that rocky, you just have to complete a few milestones:
1.       3MT Faculty Heat
University of Bath always organises the 3MT Faculty Heats, so all you need to do is to be the top two in your faculty.
While preparing your presentation remember that people are interested in things which are important to them, so show why your research is important. Share your passion for your work. A few jokes might help, I prefer having a fun atmosphere during my presentations.
2.       Training with Piero Vitelli
To prepare for the University final, I had the opportunity to attend a one-to-one training session with Piero, a transferable skills trainer, presenter and writer, who helped me improve my presentation. You will receive personal feedback based on the video recorded during the faculty heat.
3.       3MT University Final
Each faculty will have 2 representatives. Trust me, all of them are good. Do your best and have hope. There is a trophy and amazon voucher waiting for the winner.
4.       Online Semi Final
After winning the University final, you qualify to the online semi-final.
The online semi-final is judged by a video of you which was recorded during the university final. There is not much more that you can do than wait and enjoy your three minutes of fame.
You will be asked to present your talk many, many times on different occasions. You might be contacted to give an interview for the university website, or a radio interview. It is a bit like being a pop star, but better, because you do not have to sing.
5.       3MT UK final
If you qualify to the 3MT UK final, it means you are in the top six in the UK. That is a big achievement and you should already feel special. You will get to know other finalists, who are going to be extremely friendly and inspiring people. One last presentation and you might be the next 3MT UK winner!
Do not forget to have fun!