On 22 January, six students from the CSCT had the great pleasure of visiting GlaxoSmithKline's Research & Development sites in Stevenage. For many of us it was our first visit to an industrial R&D facility. All of us had slightly different reasons to go on this trip, some of us wanted to see how research in industry differs from academia, some of us have research projects related to the pharmaceutical industry, but I can say for sure that all of us were excited to see how the working environment in industry compares to academia.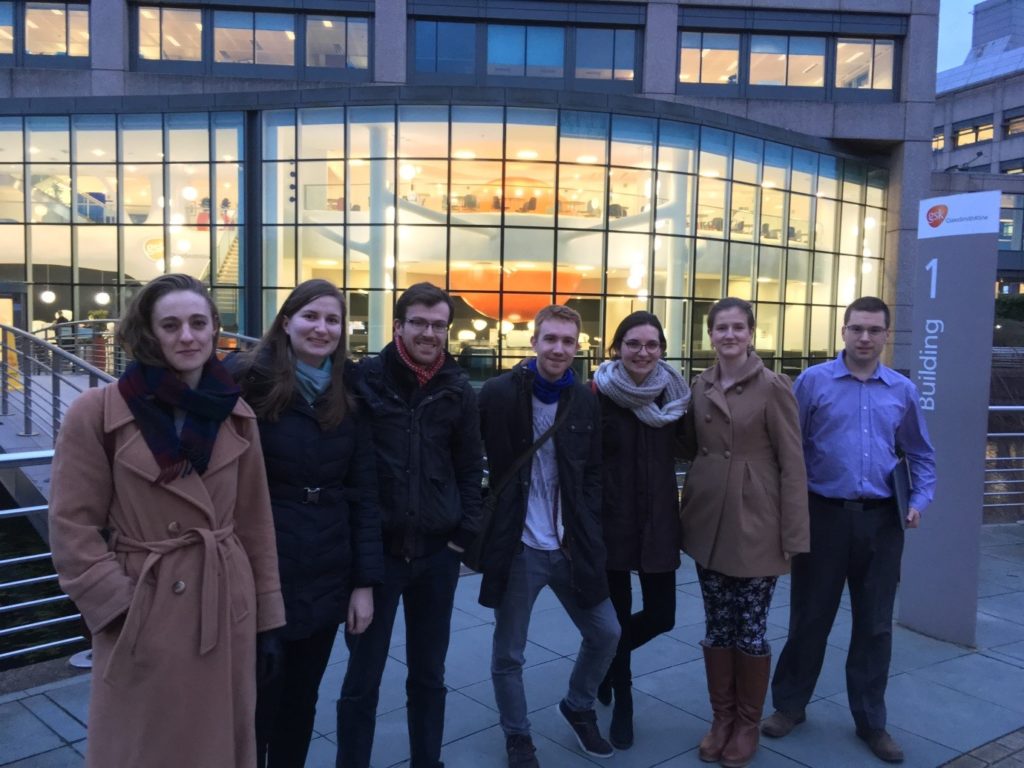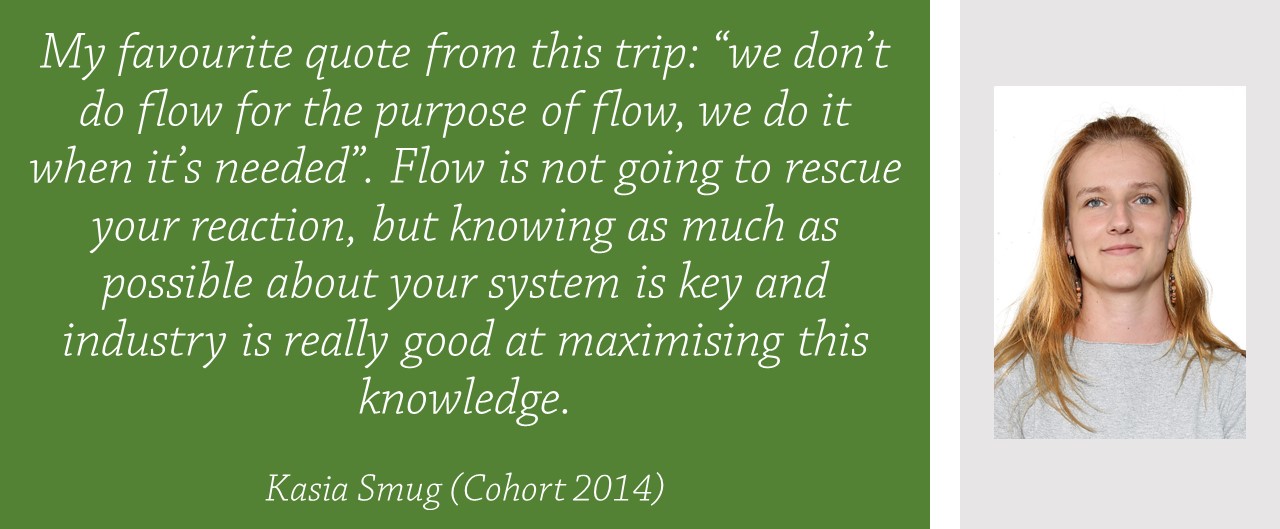 We started in the Catalysis Screening Facilities, the first thing we noticed – so much equipment! The density of equipment in this lab was comparable to density of pubs in Bath. It is fair to say that our favourite was an automated weighing machine! How many times have you tried to weigh 20 vials with the same amount of solid? Well, this machine can do it for you.
The next stop was in the Synthetic Biochemistry Facilities. After a quick introduction to enzymatic reactions we got to see the lab, all associated equipment and… more robots! We also learnt how many people are needed to screen up to 2000 enzymatic reactions at once – the answer is one! One person and a few robots - the work that some people do in a month can be done in days!
The next labs which we saw were Flow and Photochemistry labs. We enjoyed seeing the wide range of available solutions including batch and flow reactors. Students who work with photochemistry could benefit from practical tips about proper set up.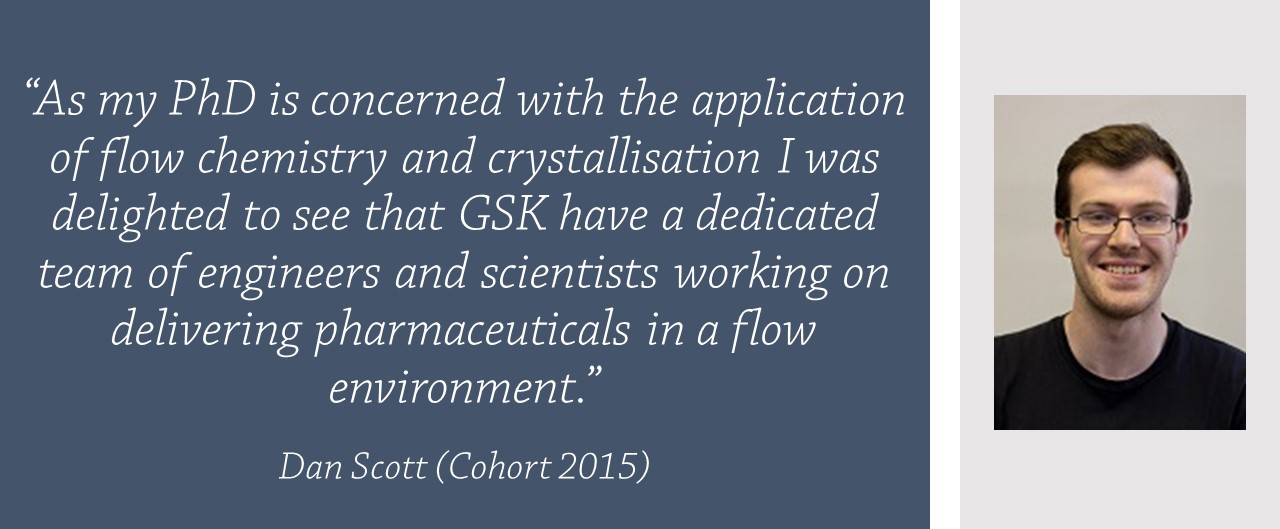 We finished the tour with the Scale-up Facilities, where final checks are carried out to ensure the feasibility of the process in a pilot plant. The most impressive part was probably the scale on which experiments were carried out. For us, large scale is about 10g where for industry it is kilograms. We also learnt that the devil is in the detail and it is really impressive how well designed the rigs are and how much analytical equipment, like cameras or IR probes you can squeeze into one rig.
This trip was a chance to talk to current scientists working at GSK to discuss their varied careers, as well as seek help and advice in furthering our own. We also had the opportunity to talk about green chemistry in the pharmaceutical industry and challenges associated with it. It is quite funny, it does not matter if you are from academia or from industry, but introducing new greener solutions is often challenging due to people who are afraid of change. We were also impressed by GSK's sustainability goals, the most memorable goal for me was being carbon neutral by 2050. That is a great example of industry aiming high in their sustainability goals.
We finished our visit with short presentations from the CSCT students where we showcased the wide range of research undertaken in CSCT.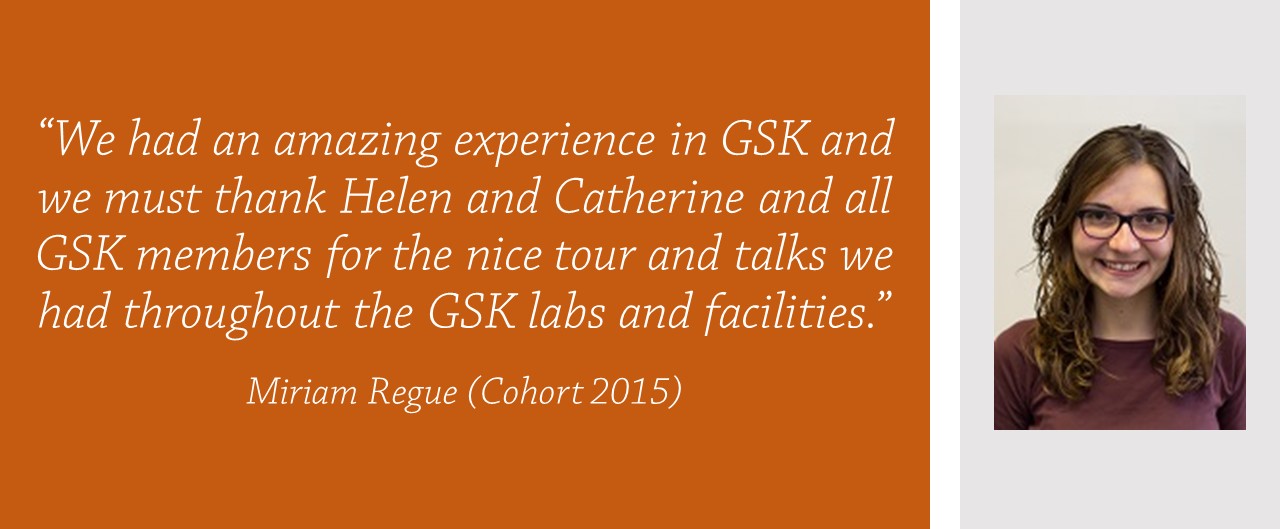 Overall, we spent an amazing time in GSK and we are grateful to Dr Helen Sneddon and Dr Catherine Alder for the warm welcome and organising this tour for us. We would also like to thank Marc and Simon for arranging the trip and driving us there.