Dr Mirella di Lorenzo is a CSCT researcher working in Chemical Engineering. Her interest in responsible engineering started early in her career and has, over the years, honed in on community engagement with research.
In 2019, Mirella spent some time in Icapuí, Brazil, working with the local community to implement a self-powered technology designed to treat drinking water and produce energy. In this interview, she shares more details about the project that took her there and her experience working with the community. 
What took you down the community engagement path?
I have been always interested in sustainable technologies that are affordable and can generate a positive impact, especially on the most vulnerable.
When I was an undergraduate student at University of Naples Federico II, together with some very inspiring friends, I was involved in the NGO Engineers Without Borders, a global movement focussed on responsible engineering for a fairer, greener, safer world. I remember we would spend days on end discussing what the fundamentals of international development should be, and how important it is in any humanitarian engineering intervention to co-develop solutions with the communities involved.
What are the advantages of working side by side with a community as part of a research project?
Co-development requires engaging with the local communities right from the start, when the project's goals are shaped, to ensure mutual agreement and benefit. By working together we can share experience, culture and technical knowledge and ultimately create collaborative solutions that can generate a positive, dependency-free impact.
This participatory design is a very effective way to learn the answers to questions such as:
Can we explore the use of local resources for a specific technical intervention?
How sustainable is the technology? Would any maintenance required, both in the short and long term, be too expensive?
Does a proposed solution entail infrastructure that is not accessible in remote areas?
Which factors (labour, capital) enable or impede access to resources?
And most importantly, is this intervention a real need for the community? Would the proposed technologies be accepted by the community?
What is 'SmARTER' and what are its goals?
The SmARTER project* arises from a collaboration between the Chemical Engineering and Electronic and Electrical Engineering Departments at the University of Bath, the Geography Department at the Universidade Federal do Ceará (Brazil) and the Chemistry Department at the Universidade Federal do Rio Grande do Norte (Brazil).
Our colleagues in Brazil have carried out extensive studies in the semi-arid region of North-East Brazil and have been involved in several projects with remote communities. In this part of the country, severe droughts, coupled with historically inadequate resource management and unsustainable human activities, have caused extreme social and economic vulnerability in the local communities, leading to the largest levels of poverty and misery in the country.
Our vision, in the long-term, is to develop resilience strategies – to secure sustainable water, food and energy provision to the North-Eastern communities of Brazil. We plan to deliver on this by integrating strategic territorial planning with innovative, low-cost and eco-friendly technologies co-developed with the communities.
Which community did you choose and why?
As a start, we have been working with the remote fishing community of Icapuí (4°42′44″S 37°21′21″W, 429,000 hectares, 19,000 inhabitants), of which we have an in-depth understanding of socio-economical and geographical background. This is thanks to our Brazilian collaborators, who have been working with this community for over a decade and have established solid relationships with several local stakeholders. This background of activities has been the basis of the SmARTER project.
In June 2019, a delegation from Bath together with our Brazilian collaborators carried out a series of events for the pupils of the primary school Professora Mizinha of Icapuí. The activities focussed on three areas of sustainability – water, energy and food, along with their interlinks. As part of these activities, we demonstrated the self-powered treatment of drinking water with soil microbial fuel cell technology integrated with an electrochemical reactor. We trained the pupils on working principles, operation and maintenance of the technology, along with a description of its sustainability and advantages over other technologies. The pupils worked with us on building the fuel cells and helped with the technology set-up and with its operation and maintenance.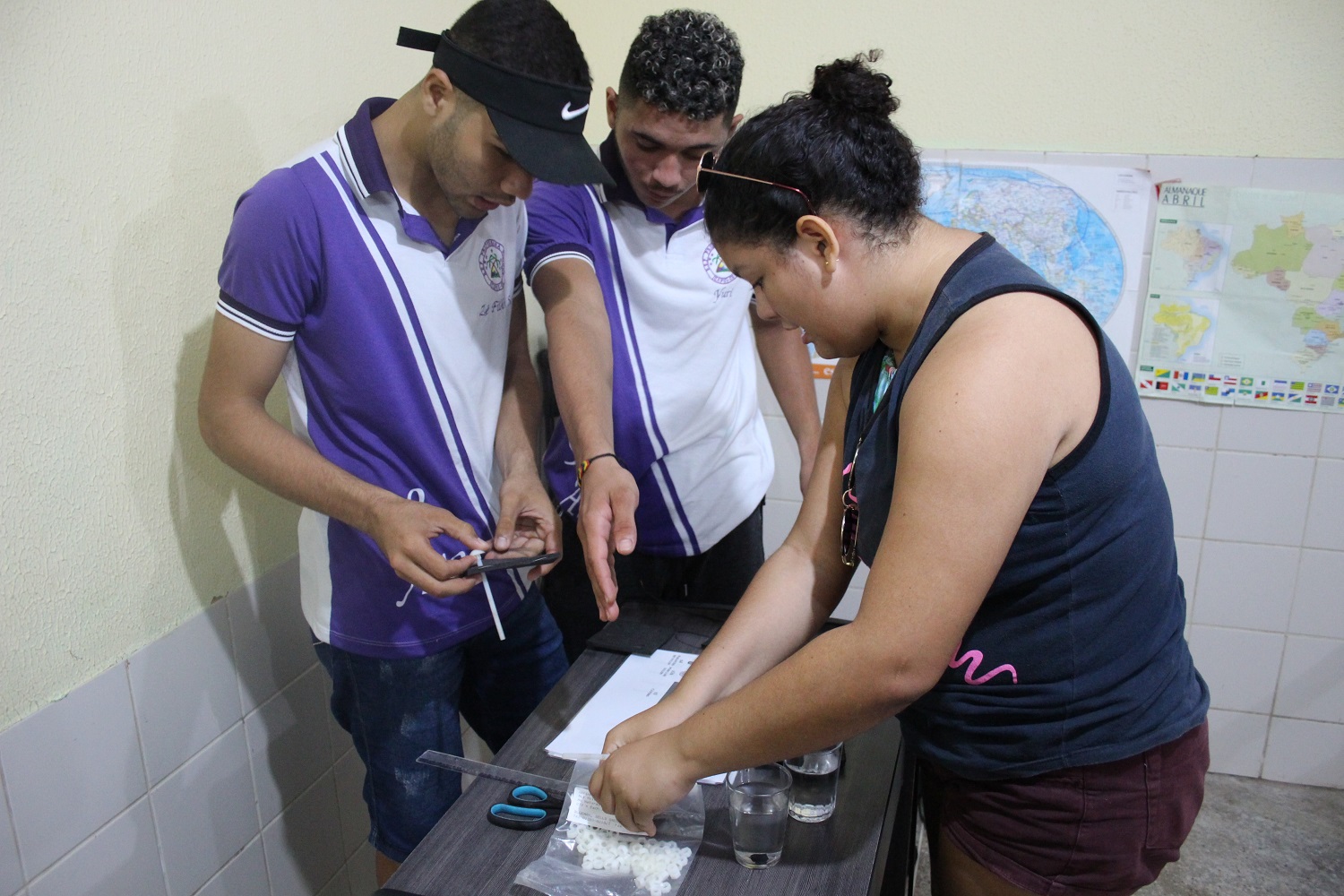 What are soil microbial fuel cells?
Soil microbial fuel cells (SMFCs) are electrochemical systems that generate electricity with the help of microorganisms naturally present in soil. These bugs consume the organic matter in the soil and generate electrons that are transferred outside their cells to an electrode (the anode, made of carbon). From the anode, the electrons move across an external circuit to a second electrode (the cathode, also made of carbon). This movement of electrons is what we define as electricity. So, we basically use soil to generate clean and carbon-neutral energy that is not associated with any harmful side-products and is affordable to everyone!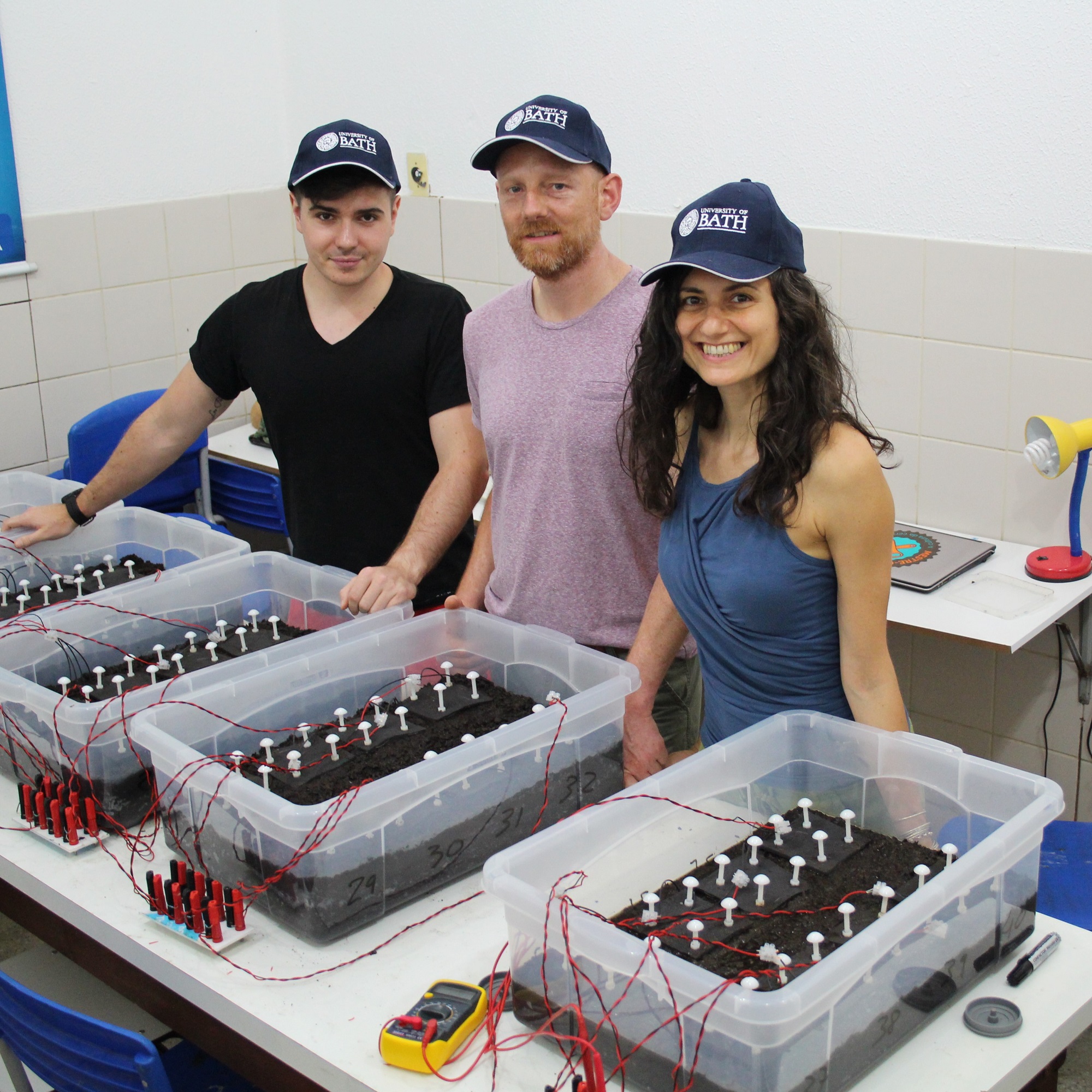 Using SMFCs, we designed a sustainable and affordable system to harvest this energy and use it to power a simple electrochemical reactor to treat water as an alternative to chlorination. With these systems, we have been able to achieve purification of up to three litres of water per day.
What are the most important lessons learnt so far?
It is always extremely exciting to 'leave the lab and get into the field'. Contrary to the lab environment, conditions cannot be easily controlled in the field. As such, it is only out there that we can truly assess the performance of our technology. Even when fieldwork goes terribly wrong, it is always a unique and stimulating opportunity to learn what can be enhanced.
With this experience, for example, we have learned some strategies on how to enhance performance of the system. We have also learned that we need to further simplify the installation process and that the performance indicators must be visualised in a way accessible also to non-experts. Still, it was great to observe that, regardless of the high temperatures (>30 ̊C) in Brazil and marked differences in soil properties, we could perfectly reproduce in the field the same results that we generated in our lab in the UK.
What did you find most rewarding?
Working with the children and promoting a culture of sustainability was an unparalleled experience, especially in Icapuí, where kids are not exposed to many opportunities that can stimulate their curiosity for science. During the whole month of activities, the pupils were extremely engaging with us, constantly intrigued, excited and inspired. They realised how important it is to learn English to be able to tap into worlds beyond their own. Some of the girls told me they hope to become a scientist and an engineer like me one day!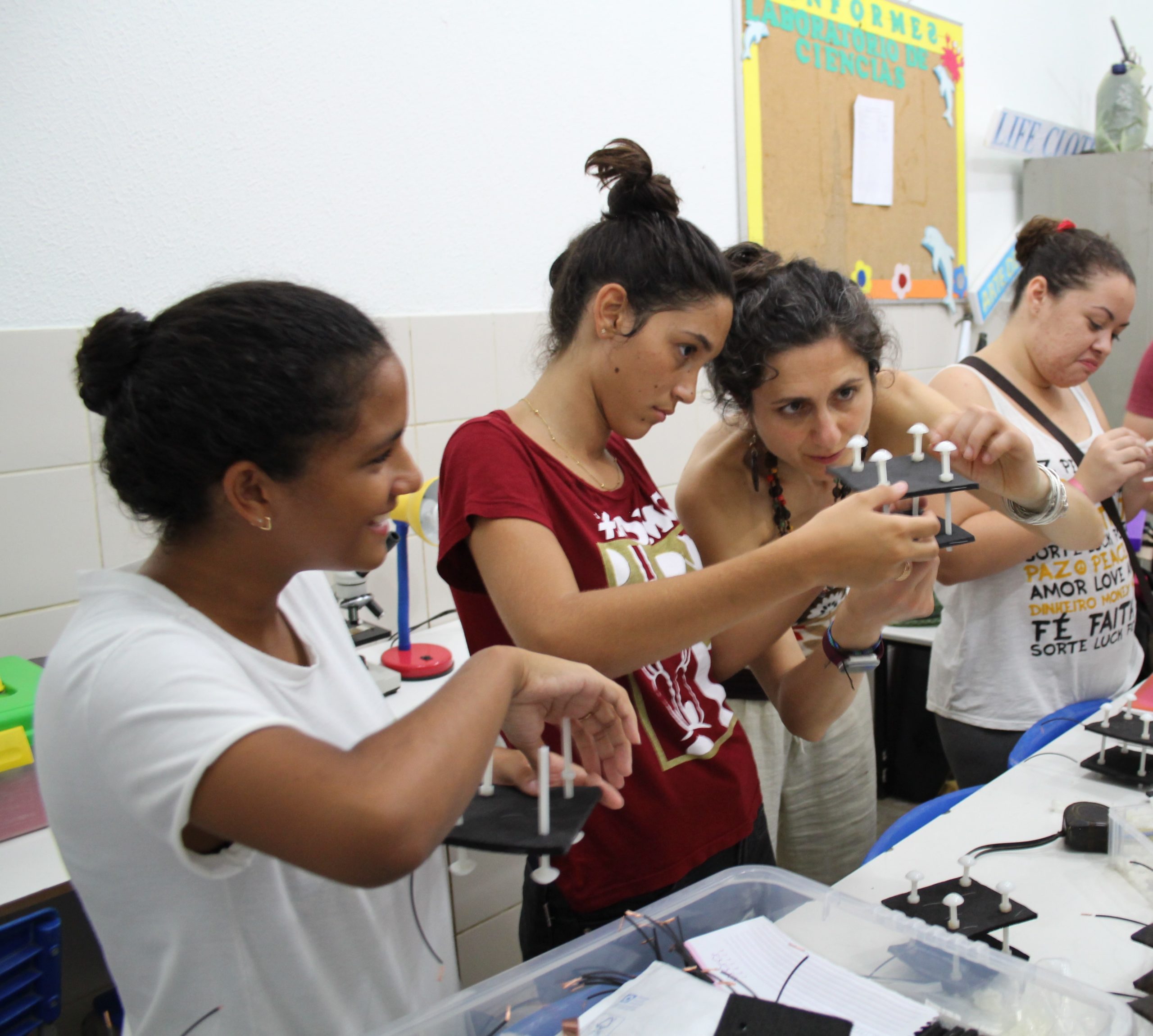 What is next for SmARTER?
The new ideas that this experience has generated have led to a follow-on Research England funded project, SmARTER II. Although we had to interrupt our experiments for several months due to the pandemic, we are now back to work and aiming to travel to Brazil in June 2021!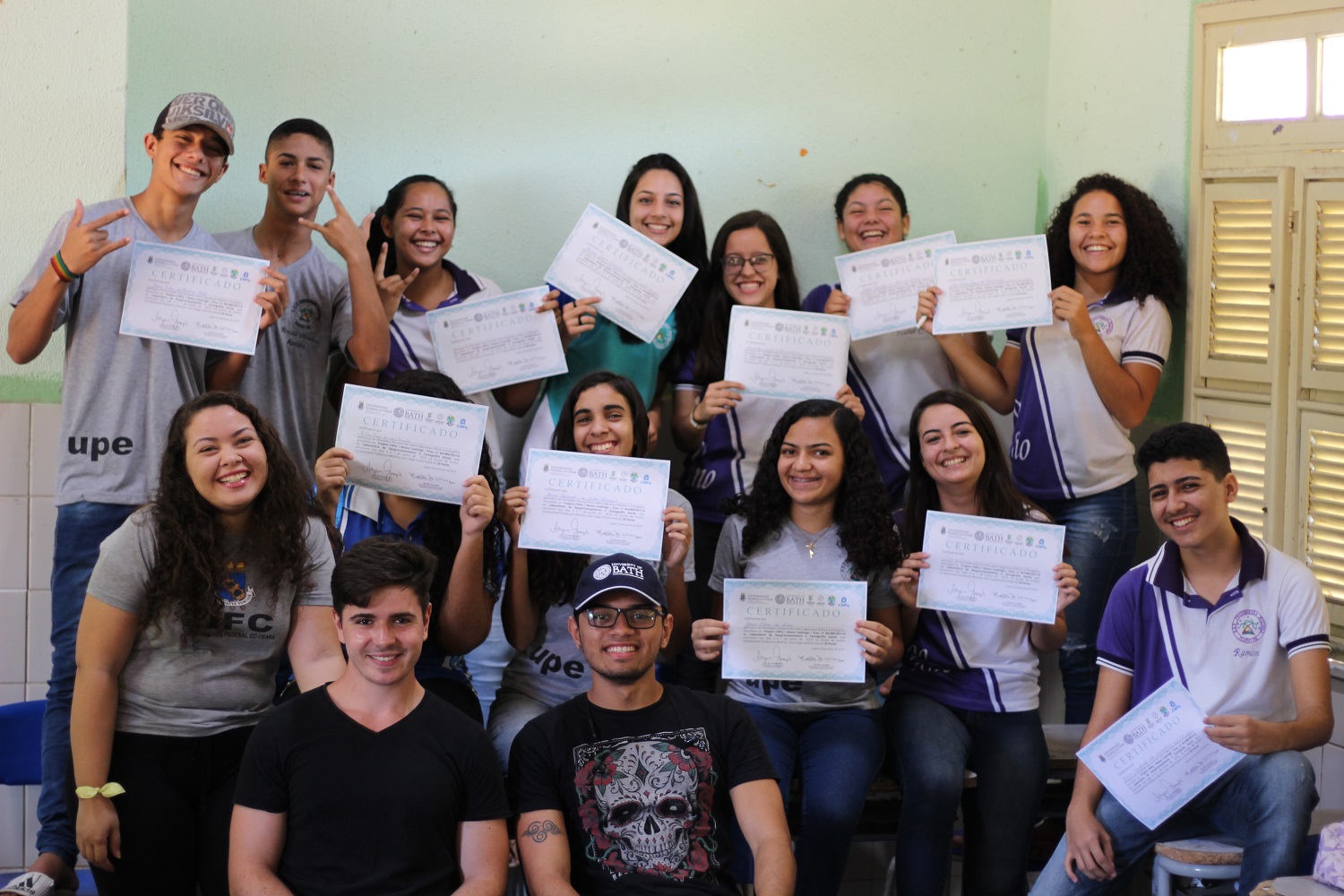 *The SmARTER project was funded by Research England QR Global Challenges Research Fund (GCRF)