The University's new High Performance Computing (HPC) service (Balena) is being installed and will be available to users in the near future. Some information about the Balena HPC Service is available here: http://www.bath.ac.uk/bucs/services/hpc/facilities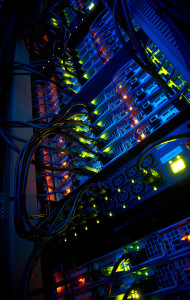 Associated with the new facility, we are pleased to announce that two PhD studentships will be created, partly funded by ClusterVision. These studentships will fund a home or EU student for 3.5 years, starting in October 2015. Although the funding is not yet absolutely certain, we want to advertise the studentships fairly soon, so that academics have sufficient time to recruit to them.
Academic staff from across the University who are HPC users or potential HPC users are invited to put forward projects for these studentships. There will be a competitive process, overseen by the HPC management group (chaired by Prof David Bird). Priority will be given to projects that involve the development of new codes and applications rather than using existing codes. The management group would like to support academics who are new to HPC and cross-departmental collaborations if suitable projects come forward. We would welcome projects that involve a supervisor new to HPC teaming up with a more HPC-experienced co-supervisor.
Bids for these studentships should be sent to Emma Perry (E.Perry@bath.ac.uk) by 5pm on Wednesday 5 November.
Bids should include a title, names and departments of supervisors, and a 300 (strict maximum) word case that outlines the project and describes how it fits the above criteria. Dr Steven Chapman (s.a.chapman@bath.ac.uk) will be able to answer technical questions and to help people understand the capabilities of the new facility.