We are getting reports of a phishing e-mail that has beeen sent to students and staff. If you receive this e-mail please be aware that it is fake. Please ignore and delete it.
Example of the phishing e-mail is below:
Subject: Pending Message
Sender: account@bath.ac.uk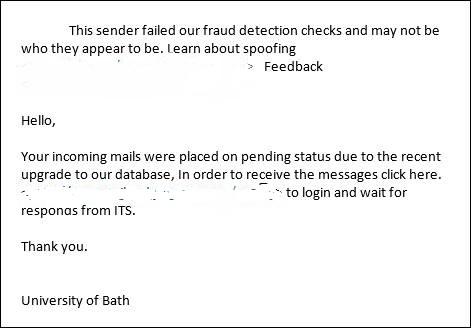 If you are concerned about any e-mails you receive you can forward it to phishing@bath.ac.uk and the team will advise.