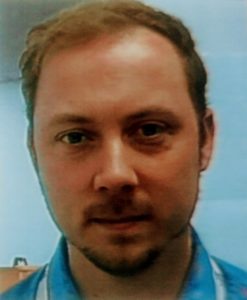 My name is Tom and I've recently started in a new role with the University as Media and Copyright Advisor. I'm based in 6 West with the AV department. In the new role I will be looking at the current use of media and issues of copyright here at the University. I hope to develop new guidelines and procedures to help simplify the complexities of copyright and help staff use media in their work.
I was attracted to the post as it seemed a great opportunity to combine my technical AV experience and knowledge of licensing and copyright that I have gained throughout my career. I quite liked the idea and challenge of bridging the gap between the technical departments and the legal team.
I hope to help the department by bringing some insight into how we can put procedures in place to allow staff make the most of the technology we provide whilst understanding how to help themselves with issues relating to copyright. With current technology it has never been so easy to use and copy material, so having a consideration of the best ways to do so is an important part of the process. Making people aware of the licensing and facilities we have that cover them will also be an important part of enabling them to make the most out of their media usage.
Currently I am working on a 'Top Ten' list of essential knowledge to be considered when using media. We want staff to use media to its full potential, but importantly, use it in the right way. I am also working on a set of media usage and copyright advisory guidelines for Web Editors in the Faculties. These will address the issues for using media materials on the University website and signage, which will allow them to understand and comply with the media usage requirements.
I've worked in the AV industry for over ten years and done all sorts of different and varied roles including live events, broadcast, design and content creation. In my previous role I was at Bristol Museums & Galleries and would walk past a full size steam engine, a gorilla skeleton and the cockpit of a Concord in storage en route to my office every morning, I am sure working here will be every bit as exciting and have its own sights to see!