Following the scheduled maintenance to Single Sign-On, next Wednesday 11 October, the service will have a new look!
When you login you will see an updated login screen, which is more in keeping with other University web pages.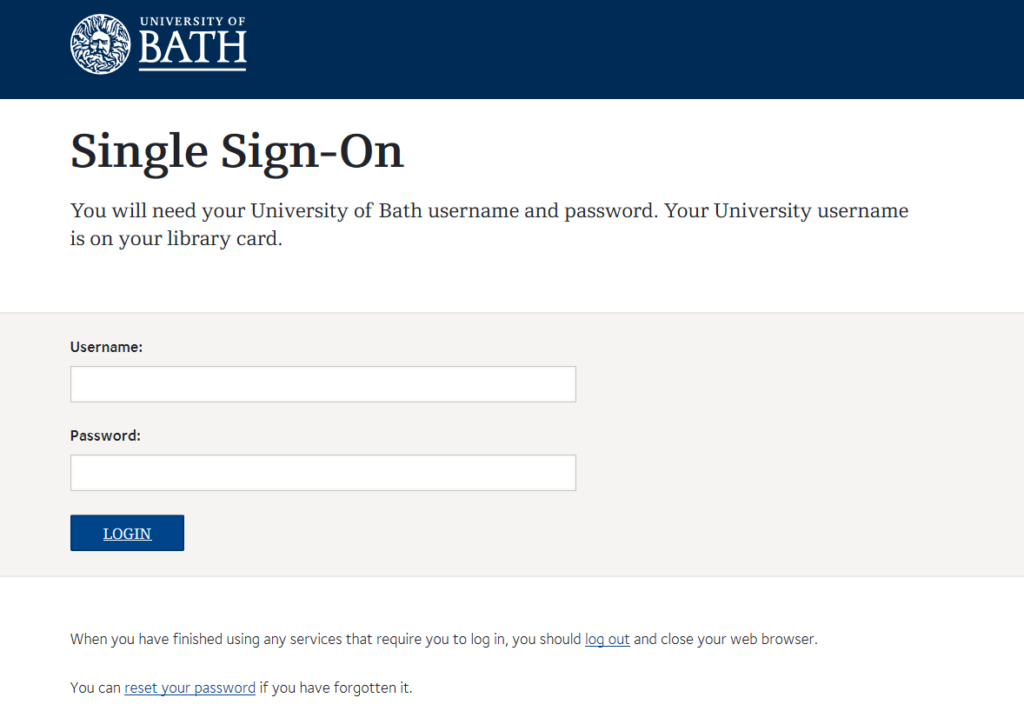 Logging on to external services through Single Sign-On
Logging on to sites that use the University Single Sign-On service (for example, TOPdesk) will require you to give consent to these third party providers. This is to enable better transparency and compliance with the new European General Data Protection Regulations (GDPR).  You will see the following screen: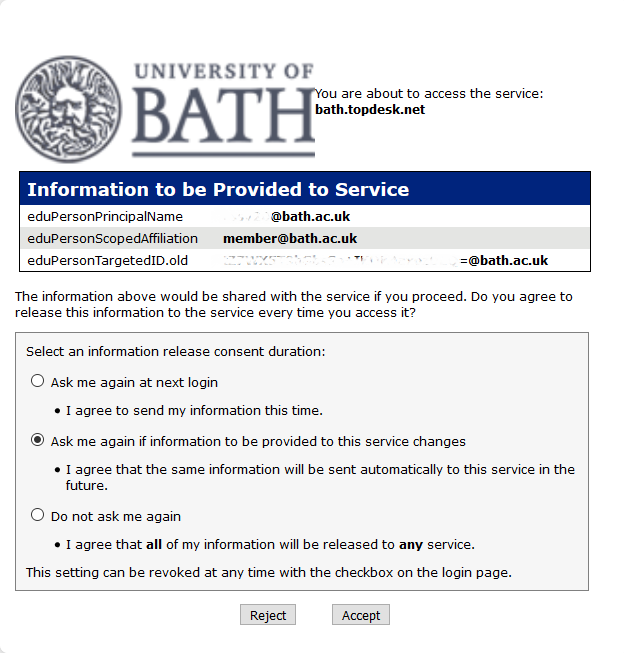 Check that the service you are logging into is correct, select "Ask me again if information to be provided to this service changes" then select "Accept"
For further details about this maintenance, see the IT Status page.