There are many ways of getting the attention of other members of a Microsoft Team. You can:
'@' somebody specific in a channel - e.g. @Joe Bloggs
'@' a specific channel to notify everyone in that channel of the Team - e.g. @general
'@' a specific Team to notify everyone in a Team - e.g. @Office 365 Project
You can also mark messages as important by selecting the rich text editor when creating a message: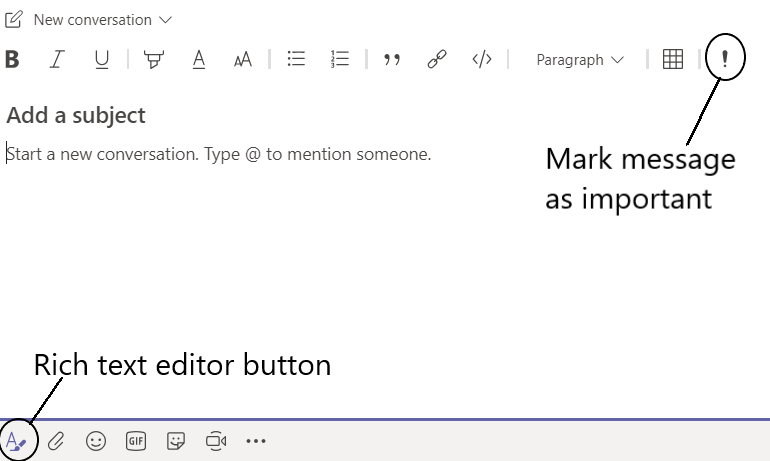 A new feature recently added to Microsoft Teams is the "Announcement" message type whereby you can grab other Team members' attention for any major announcements. Again, this is accessed using the rich text editor then selecting the "Announcement" type in the top right of the box: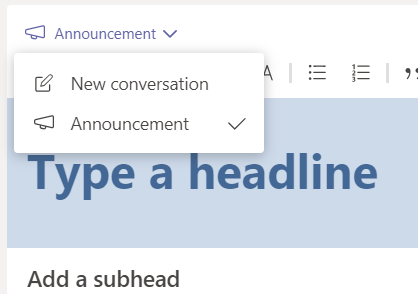 New features are arriving all the time in Office 365 and Teams and you can keep up to date with major changes on this blog.
Keen to find out more? Why not attend one of our Teams training sessions, read our Teams guidance or get help and support on the Microsoft support site.