Starting from today,  you'll discover a new, simpler way to navigate in Microsoft Teams which is called Grid view. In Grid view, your teams are arranged as individual tiles in the Teams view, with the teams you interact with most at the top of your view. If you select a team, you see the channels and tabs for that team.
See all your teams in one centralised place
Select any team to focus on your conversations and files within that team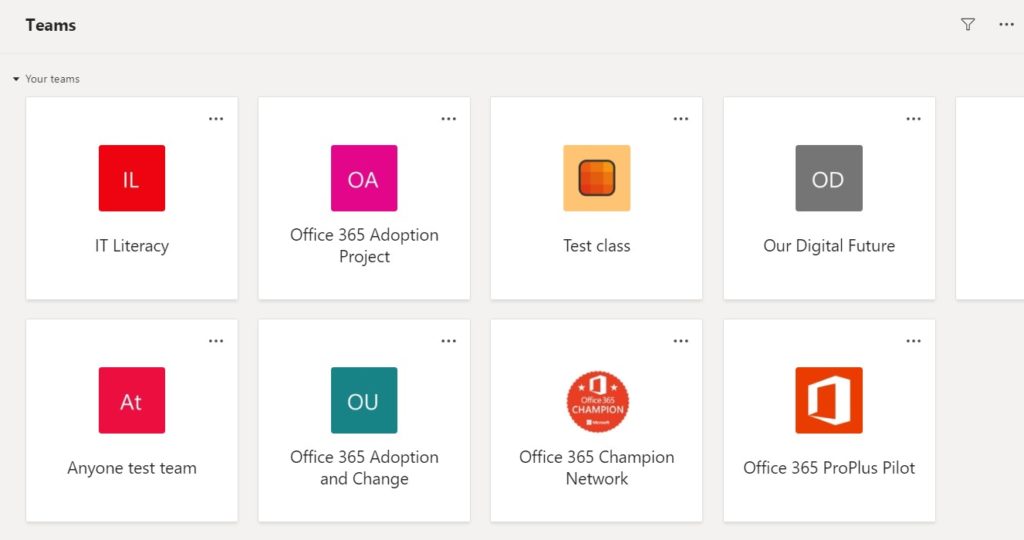 You can change back to the old view at any time, by selecting 'More options' next to the filter icon at the top right of your screen, selecting 'Switch view', then 'List'.
More information: https://support.office.com/en-gb/article/introducing-the-simplified-microsoft-teams-for-education-experience-preview-fd5b0668-4156-4ce1-a51a-e6f54827973d