We will be upgrading the Mailing List Service on Wednesday 25 September between 6am and 9am, which will bring a fresh new look and feel to the current web page.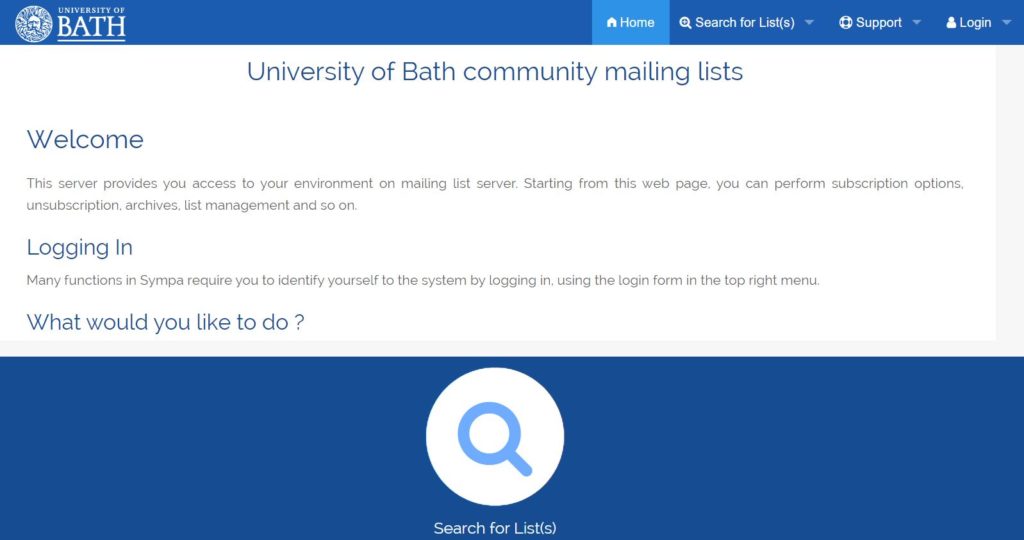 What this upgrade means to you:
Access to https://lists.bath.ac.uk and https://lists.maths.bath.ac.uk will be unavailable between 6am and 9am
Any emails sent to @lists.bath.ac.uk or @lists.maths.bath.ac.uk email addresses will be delayed and held in a queue. All queued emails will be processed once the upgrade work is complete
We thank you for your understanding during this upgrade and hope you will enjoy the improved look and feel.