A packed Show & Tell this week as we decamped to a more glamorous location than usual - The Chancellors' building on the East side of Campus. Apologies to those who couldn't find us in time to attend - you missed a doozy!
Tom Natt – CMS infrastructure
Tom talked us through the thinking and practicalities behind the infrastructure of the new University of Bath CMS.
The new setup involves a number of discrete applications handling tasks such as editing and publishing content. This content is then 'fed' through a static site generator which builds a robust, stable, and blazingly fast site.
This is a non-traditional set-up most elegantly described as 'Small pieces, loosely coupled'.
The main benefit of this approach is that we are no longer beholden to the vagaries of database uptime. As the pages are compiled into static HTML/CSS/Javascript the site will continue to function without an active database.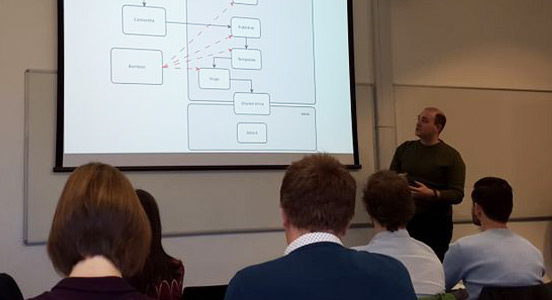 Kelvin Gan – How to code
Kelvin took us on a wild ride in the first of his show 'n' tell sessions on how to code.
This inaugural session covered $variables. Kelvin explained that variables are reusable 'buckets' that hold values - a string of characters, a single digit etc. If you find yourself repeating a value regularly (eg: margin-top: 20px;) then placing it in a variable will help simplify your code. An added benefit is that with your variable in place then changing multiple instances of a single value becomes trivial.
In fact, the most complex thing about variables is coming up with the right name…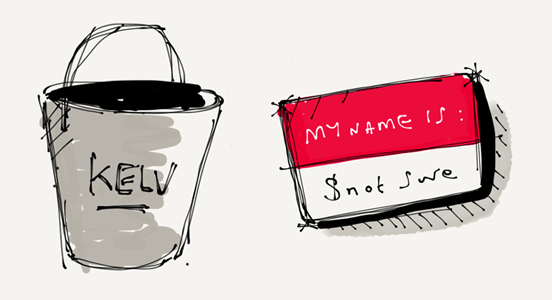 Graham Hackney – CRM: Benefits for Bath
Graham wrapped up his 2-part series on our potential new CRM (Customer Relationship Manager) with a run down of the potential benefits for the University.
Coordination of our outgoing comms
A significant technical and functional upgrade to our existing software
An increased understanding of our target market
Enhanced conversion of the top students by making it easier to identify them earlier in the induction process
A greater understanding between departments, faculties and groups across campus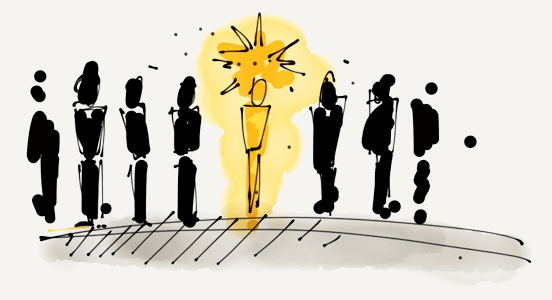 Marie Salter – MOOC big data
Marie shared some insights into the performance of our MOOC (Massive Open Online Course) over the past 12 months and highlighted some of the emerging patterns we can see from the data captured.
Although we can't share the exact figures it's clear from the stats shown that MOOCs are an increasingly popular and efficient way of learning.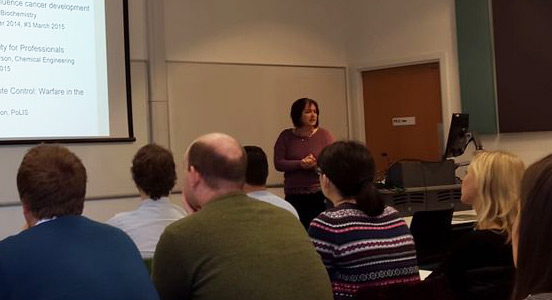 Liam McMurray – Break conference
A mammoth session from Mr McMurray as he attempted to summarise an entire 2-day conference in a 5 minute presentation.
Break took place in Belfast back in November 2014. It pitches itself as a design-led conference that eschews technical information for a more inspirational approach.
There were a wide variety of speakers and topics over the 2 days but, as time was short, Liam focused on the talk from Sarah Richards, formerly of GDS and now at Citizens Advice Bureau.
Sarah shared some of her insights into working on gov.uk and how these are being applied in her new role at CAB. To summarise:
Make it simpler - Start with user needs and cull everything else
Make it clearer - Speak in plain English
Make it faster - If you can answer a question before the user actually gets to your site then all the better
Take a look at Sarah's slides from the Break conference
Take a look at Liam's slides on the Break conference