We've held our 3rd One Hour Upgrade. This follows two previous fruitful outings.
The idea behind One Hour Upgrade is for each member of the Digital team to spend 60 minutes working on their own initiative to make digital communications at the University of Bath better.
Good things
Here's what the team achieved this time around:
built up our accessibility testing toolkit
updated the accessibility information in our publishing guidelines
put the Omnibus (the University staff society) pages in the latest page templates
became expert users of BrowserStack, a tool to do automated tests of different browser types and versions
progressed a performance dashboard for display on a large screen
investigated how to deploy to our blogs hosting (WPEngine) using Bamboo, our continuous integration app
sorted out a set of consistent icons for use on the board that tells the team who is in or out today and over the next month.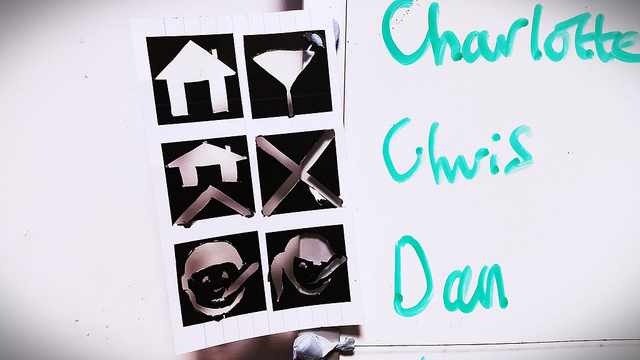 Third time lucky
Besides the deliverables, the One Hour Upgrade also serves as a training exercise because we run it like a 'sprint in miniature' (a dash?) to fine-tune our agile delivery skills. For example, after each Upgrade we have a retrospective to identify what we can do better next time.
Based on our learning from the previous 2 Upgrades, this time round we set aside 20 minutes earlier in the week to run a sprint planning where we wrote, prioritised and allocated stories to be tackled during the One Hour. Previously, we'd attempted the planning during the Upgrade hour itself and ended up cannibalising our time.
Pairing up on Upgrade tasks was better this time. No one worked in isolation, ensuring that more got done in the time and the knowledge was spread around. It also provided an opportunity for people to work in pairs they wouldn't necessarily find themselves working in on project work.
From the experience of this the 3rd Upgrade, we've agreed that (lightweight) documentation is something that we need to improve during the sprint so that the 'future us' have an record of why and how we worked on something. This is as true for 'real' sprints as much as Upgrades.