It was a big crowd for our 5-minute talks today and, whilst Dan was drawing the pictures below, we covered a wide range of topics, from industrial-scale printing and webinars to an overview of git and shipping a new website section. Tom and Charlotte kicked us off:
Performing content inventories
Our site is really big and so it can be really scary to think about listing out and analysing all the resources in it by hand. Tom has created a PHP application which automates the extraction of data from the CMS and the filesystem and then pairs it with data from Google Analytics, ready for pasting into Google Sheets.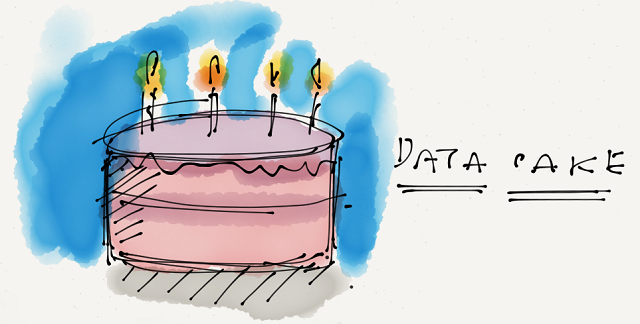 Being able to have all this data in a single location for each of our sites is essential for helping us plan our migration to the new CMS.
Webinars
Nearly 60% of the postgraduates for some of our humanities courses come from outside the UK and so to help increase our conversion rates from "prospective student" to "actual student", Matt's faculty have started running course-specific webinars. These allow the academic and administrative staff to present highly-targeted information directly to people who are interested, and to be able to answer any questions they may have.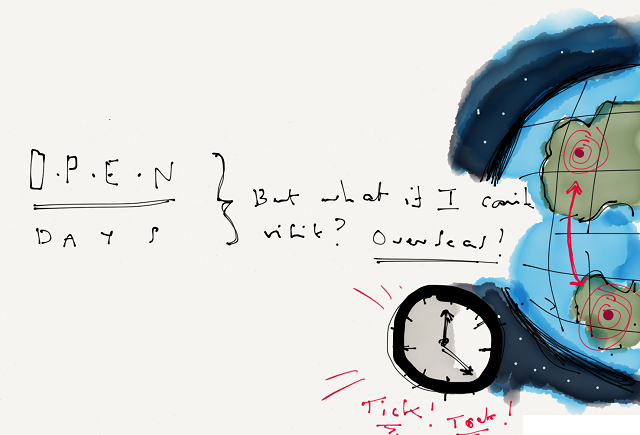 Presentations need regular points of audience interaction, from interactive Q&As to using low-barrier polls like asking where the participants where they're from. This ensures that interest is maintained throughout.
So far all the webinars have had oversight from the central team but they hope that as they set up guidelines and build up more experience the relevant staff will be able to run the webinars themselves.
Printing the prospectus
This year we're printing about 60,000 prospectuses.
Maree went on a trip down to Cornwall to visit the company who are printing our prospectus this year. It's a family-run business which has been around for about four decades, which is apparently a rarity in the printing industry. We saw some wonderful photos of their classic Heidelberg Press printer alongside the newer full production hardware from printers (which cost £2m each!) to the folders and binders.
A more advanced printing process means that they can print individual pages or blocks of pages rather than the whole document, which allows us to start printing the pages which have been approved much earlier in the process.

The real reason for the visit was to be able to use the specialised lighting booth to do colouration approval and make any tweaks there and then.
It was also nice to hear that alongside their use of solar power, the printing company plant three trees for every one they cut down.
The International Section
Earlier this week we shipped a new section for the International Relations Office (IRO). Miao took us through the importance of identifying user needs to be able to deliver a simple and consistent set of pages.
Miao ran a series of user needs workshops with the IRO to write a series of stories, and got them to group and prioritise them. It was these highest-priority needs which the section was developed to meet.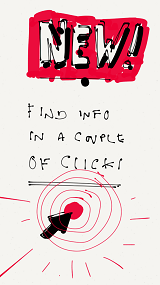 Future sprints will address more of the user needs, but we're also setting up data tracking to help inform decisions about which parts of the section are worked on next.
Git on up
Git is jam-packed with jargon but Dan broke it down through the medium of James Brown, Web Developer!
I can't possibly do his presentation justice in words so check it out!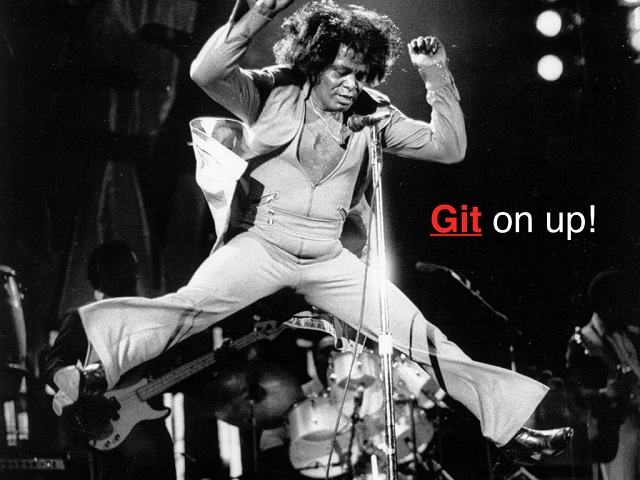 Join us in a fortnight's time when we'll be hearing about User behaviour, Content types, Pushing code in Git and our new Prospectus alpha application!