Auditing inventories can be a daunting task. Publishers auditing inventories as part of the transition into the new publishing app will have to review a lot of content while also having to consider content types and migration options. To help, we are providing training 'boot camps' for all the stages of this process.
The first thing we need to train publishers in is how to audit their content, determining what to transition, archive or delete. Rather than visit every department offering one-to-one training, we decided to hold an audit boot camp session for groups of six or more at a time. We would talk through the inventories we created, inform people of what auditing will involve and enable them to self-facilitate this process.
Designing a boot camp
When sitting down to design our boot camp, the first thing we did was set our objectives. By the end of the session publishers must be able to:
carry out a review of the inventory
make informed decisions on content types and migration actions
know their next steps, timescales and deadlines for the project.
We decided to make the boot camp a three-hour training session and created a 180-minute timeline. Having blocked out time for introductions, a break and a summary, we started thinking about how much time we had and how long to spend on different elements.
We knew that we needed to give our trainees an understanding of:
what agile content is
the cost of maintaining content in terms of staff time
our inventories and their analytics data
the content types available in the new CMS
the next steps publishers will need to take
how Digital will support them going forward.
With these objectives in mind, we created a series of presentations, handouts and exercises. Rich wrote a presentation on agile content and designed an icebreaker exercise in which trainees would be assigned cards representing content with a number of points on them, in which they had to select cards adding up to no more than 20 points. This would be followed by a walkthrough of our inventories and content types, and exercises in which people would get a chance to select content types and decide what to transition, archive or delete in a practice inventory. There would be time at the end for questions and discussion.
We planned this all to come in at 160 minutes, to give us some leeway for when exercises or talks inevitably overran.
Putting a plan into practice
Our first session was with the Faculty Web Editors. We had two trainers (Rhian and Rich) and one observer (Justin), and all three wrote notes from the sessions, recording what worked, what timings needed to be revised and what could be iterated on.
What worked
Our icebreaker exercise proved very effective in underlining the relationship between the value of content and how much it costs to maintain. The discussions that followed it and other exercises were very valuable for both trainers and trainees.
Based on observations within the session, the attendees seemed to appreciate the 'practical exercises' more than having to listen to talks and walkthroughs. Having to work as a group and spend time figuring out the relationships between content helped them put the project in perspective.
What needed tweaking
While our first session was successful, it showed us that 20 minutes wasn't nearly enough slack, and three hours wasn't long enough for the entire session. We had to rush through some of the discussion towards the end, just when it became clear that this was very important to our publishers.
Take 2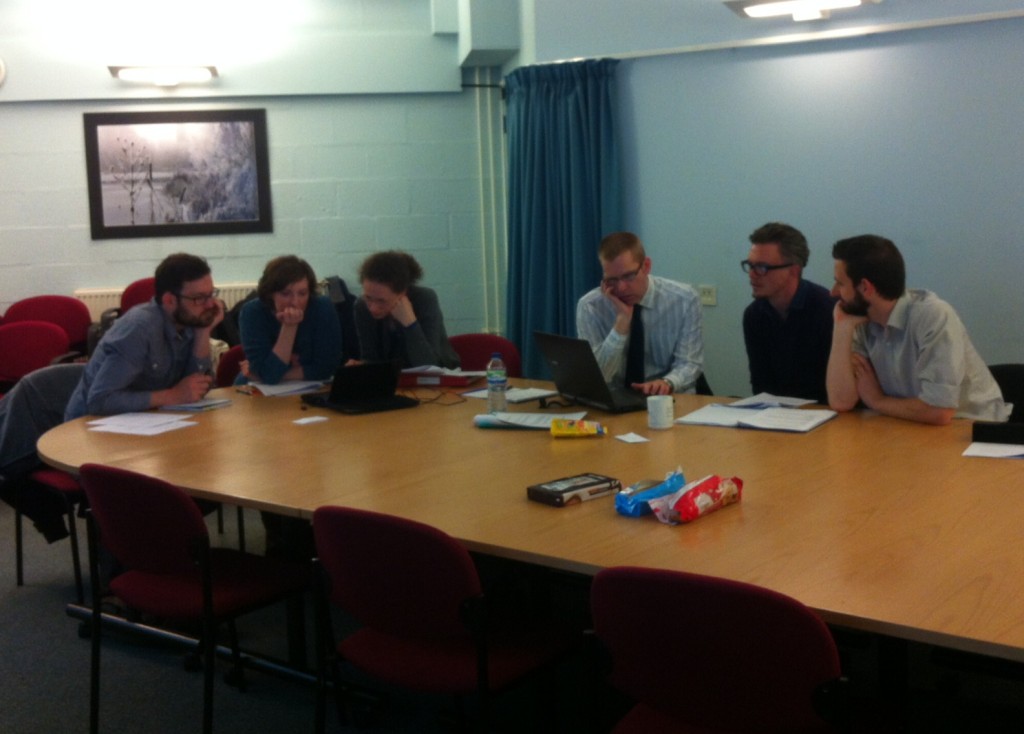 We made several improvements based on the the first session. We added an hour, mainly to ensure that publishers would have enough time to talk to each other, put forward ideas and ask questions. We were ruthless in editing ourselves, and cut back the length of Rich's Agile talk from 10 to 5 minutes to free up more time to focus on the skills required for auditing and selecting content types.
Our second session ran a lot smoother, with the extra hour allowing us to explain things more fully and have a more detailed back and forth discussion.
How we applied this to other boot camps
The audit training session is only the first of three different boot camps for publishers. Trainees who have attended audit will then go on to boot camps for User Story Planning and Content Creation.
We learned valuable lessons from our first session, namely to consider the following when planning a boot camp:
have a very clear idea of the outcomes and objectives you want the session to achieve
ensure all presentations and exercises contribute to these objectives
make sure there a plenty of practical exercises, and not too much time spent just talking at trainees
allow trainees plenty of time to talk about what they are learning
make sure by the end trainees are clear on what they have to do next, and feel enabled to do so.
If you wish to find out more about our training, then email your "single point of contact" in the Digital team. To book yourself on a session, complete our booking form.