Today the University's new content management system went live, and publishers in departments around the University will begin using it to publish their content to the web.
This marks a major milestone in transforming how the University communicates and delivers services digitally.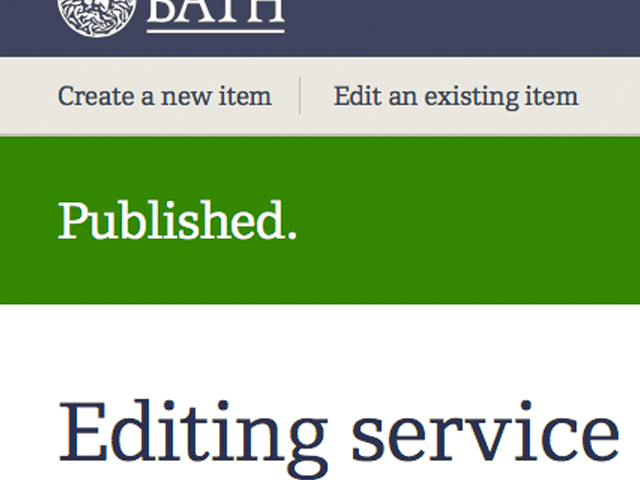 Roll out
We are coordinating a rolling launch so that each department is supported by the Digital team as they develop new pages. The first group of departments will transition in September and our goal is to have completed the last group by the end of 2015.
We are looking forward to seeing the new site gradually unfurl and we'll be posting updates as departments and sections of content switch over. Staff and students on campus can see a preview of the new website as it takes shape at beta.bath.ac.uk.
You can find links to pages that have transitioned to the new site by looking at the sitemap page.
Big benefits
We studied what publishers at Bath needed from a CMS and developed the software to meet those needs. Any publisher using this new CMS will be better off than they were before.
Our new CMS is designed to be simpler, quicker and more pleasant to use. The most important features are:
templates that make it quicker to create and edit content
dashboards that make it easier to find and manage your content
editorial tools that make it simpler to ensure consistent quality.
It will improve the quality of content and enable more staff to publish material online without the need for specialist training in using the software.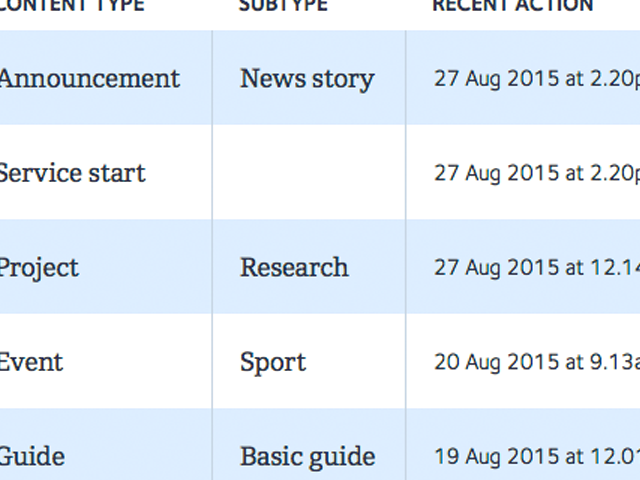 New site
For a time the new CMS and new site will run alongside the existing versions. When a department is happy with the quality and coverage of its content in the new CMS, a date will be agreed to 'switch over' to the new site. At this point you'll no longer be able to visit the old version.
Like the CMS, the new website has been built to better meet the needs of the people who use bath.ac.uk to get information and complete tasks. The most important improvements include:
content has been pared back and updated to make it more current and useful
the designs make things brighter and easier to read
pages work well on mobiles, tablets and computers.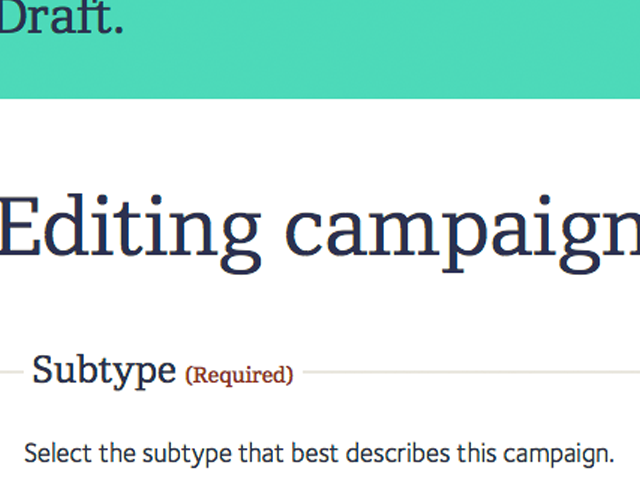 Designed to improve
The new CMS and the website it supports have been built over the course of 7 months by the University's Digital team, with the help of publishers across departments.
The truth is that we've been releasing the features of the new CMS bit-by-bit since we started in March. What makes this the 'go-live moment' is that we have reached a threshold of features that constitute a minimum viable product.
The new CMS has essential features that publishers will need to get their information online. It's a good base to build on and there are many more features still to come. A major benefit of how we have built the new CMS is that adding new features or improving existing ones is very easy.
We expect users to discover bugs, snags and additional features that need to be added. If you find a problem or have a suggestion, we've provided a feedback form so you can tell us about it. We will be publishing a prioritised list of features so that you can track which improvements have been made and what we will be working on next.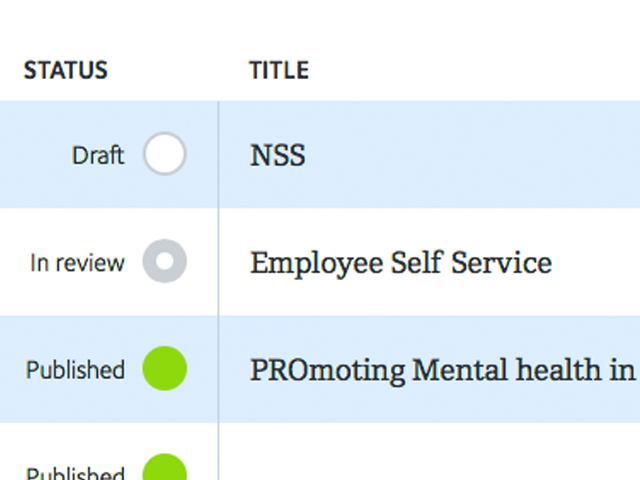 Bigger than a CMS
The CMS is a publishing product, but the bigger goal it supports is organisational change. We've also been working hard alongside publishers in departments to make the content on the site more useful and improve skills across our publishing community.
We want our publishers to become excellent at:
producing user-centred content
using data about how it performs to continuously improving their content
engaging with the people who use and depend on their information and tools.
As a result of the progress we've already made while preparing for transition to the new CMS:
there is at least one lead publisher in every University department and each one has been through training in user-centred content design techniques
every item of content is being checked against user needs and updated to ensure it is helpful
shared editorial responsibilities have been established, removing duplication and reducing the volume of content that will exist on our site by more than half.
More to come
Further projects over the course of the next 12 months will consolidate these gains and improve the capacity of our publishing community further. We hope to also welcome more staff into this network so that more of the work that goes on across the University can be represented on our domain.
We are very excited by the potential the new publishing platform unlocks. Success will be determined by the extent that bath.ac.uk helps the University to recruit students, promote research, and provide services more effectively.
We are excited to be starting this new phase and we'll be sharing the results as we go.