As a subscriber to Harvard Gazette's daily email newsletter, I am constantly impressed by how the stories are told and the stunning photos that are worth 'a thousand words'. The quality of content on the website has been inspirational to me and my work at Bath's Digital team.
As the official news voice of Harvard for over a century, Harvard Gazette highlights innovation and discovery in teaching, learning and research across the campus.
Today I have the opportunity to learn first-hand knowledge and experience from the Harvard Gazette's Managing Editor, Terry Murphy; Jim Concannon, the Gazette's News Editor; and Mike Petroff, Associate Director of Digital Content Strategy. The word 'storytelling' has been frequently mentioned and discussed throughout our conversations.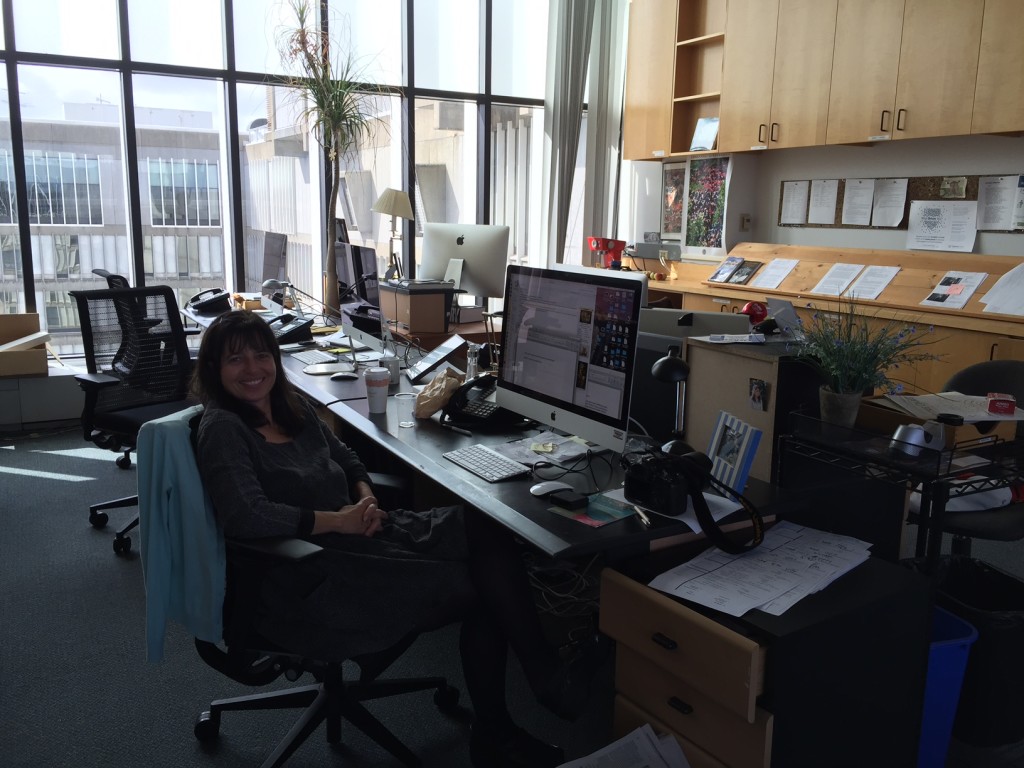 "Storytelling is huge!"
Having spent 28 years at Boston Globe and 5 years so far at Harvard Gazette, Jim is definitely one of the best people to talk about storytelling.
Gazette holds weekly editorial meetings with the faculties, bringing discussions into early conversations about whether this is a good story or how to structure it to make it a good story.
What makes a good story? I am curious.
"Each individual story stands on its own." Jim gives me an example of a recent story on Gazette, How coffee loves us back. It has made connection to the National Coffee Day in the USA on 29 September and gathers all the research done by Harvard University on coffee. It has also gone viral on social media.
A piece of advice comes from Terry: "Always add the human elements into a story. People care about people. That's how the story captures the attention from your readers."
Another great tip Jim has offered me is: "Slow down and think how to tell the story better. Make the time for discussion. Every subject can be interesting, as long as you ask enough questions."
"If you build it, he will come"
Harvard Gazette's primary subscribers are the Harvard community, consisting of students, parents, faculties and alumni. But does Gazette write specifically for international audiences? Jim's answer is straightforward: "Telling a story is our first priority. Just like the movie Field of Dreams's line - 'If you build it, he will come.'"
The marriage of news and digital
Harvard Gazette website was redesigned and relaunched in 2013. Since then, the multimedia storytelling has really taken off.
The change of audience behaviour due to mobile and social was the main driving force. More and more users read stories on different sizes of screens and through multiple channels. Instead of landing on the Gazette website as the first point, they are often driven by the daily e-newsletter and social media.
Gazette's stories have also received incredible attention from external media that re-create stories and publish them on their own sites.
Terry and Mike's teams work very closely together when it comes to reusing content on multiple digital channels. The Gazette writers and editors create high-quality and shareable stories; the Digital team finds the relevance to popular conversations online and leverages it across social channels. Mike also constantly monitors the analytics of where the stories are travelling to, as well as how much attention they have received, and feeds back to the editorial team.
"Another way of managing content effectively is to use a strong editorial calendar," Mike suggests. "Not simply to schedule when a tweet needs to go out, but a general temperature check of what is discussed around the world on social. We constantly ask ourselves: Do we have content to make a connection to a topic?"
Tell a good story, find the relevance and share it with digital tools. That's one of the most valuable lessons I've taken away from Harvard Gazette today.