In the Before time...
There was a time, long ago, when the Digital team posted regularly on the blog.
Looking back to February 2015, we published 13 posts that month. Among other things, we blogged about typesetting, Github, and using Flow to manage editorial calendars.
And the blog was happy.
Then came the Age of Transition
Jump ahead to August 2016. We published two posts that month and only three in September.
The blog felt a little unloved. We had sidelined it, shunted it down the order of priorities in favour of the transition to the new Content Publisher.
But surely we could do better. The blog deserved it. We deserved it.
The Renaissance
Since the end of last year, we've been giving the blog some love. It started in October when Hanna and I decided to use a One Hour Upgrade to look at how we blog and how we could improve the process.
We started where we usually start, by creating a Trello board and mapping out a process, from coming up with ideas to publishing a post and sharing it on social media. For each stage of the process, we wrote a card to help team members follow the process.
At the top of the ideas column, we made a card listing different types of posts to give people some inspiration.
As it turned out, the team didn't need inspiring. Here's how the board looks today, with its loaded backlog of ideas, healthy 'Currently working on' column, and quickly expanding 'Done' column (WARNING: SPOILERS!!!).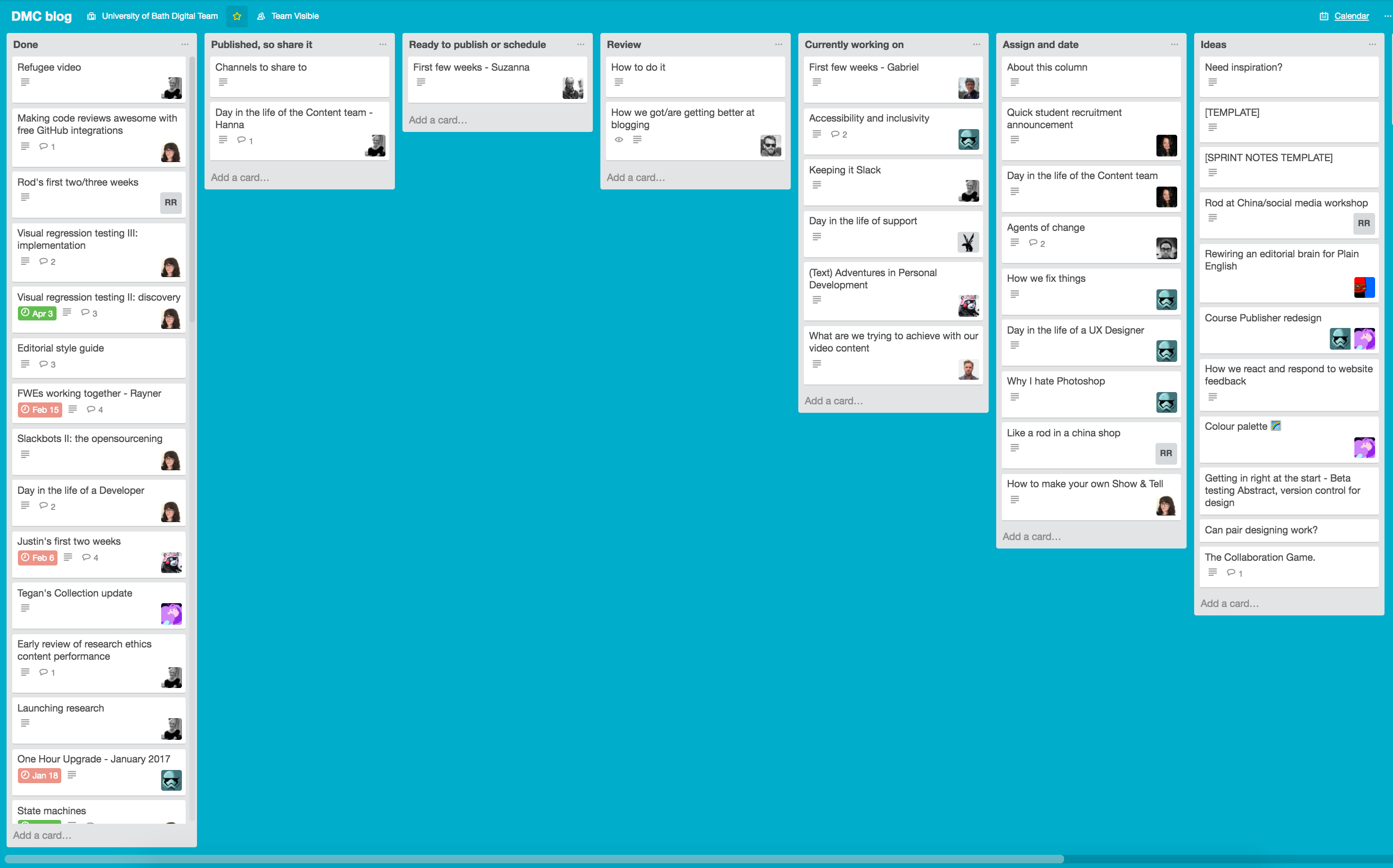 We also made a card for the editorial process, which mostly involves an informal fortnightly meeting involving anyone in the Digital team who wants to be there. We keep these casual by wheeling our swivel chairs into the middle of the office and chatting through any ideas we've had, flagging up posts that need reviews, and solving any problems anyone has.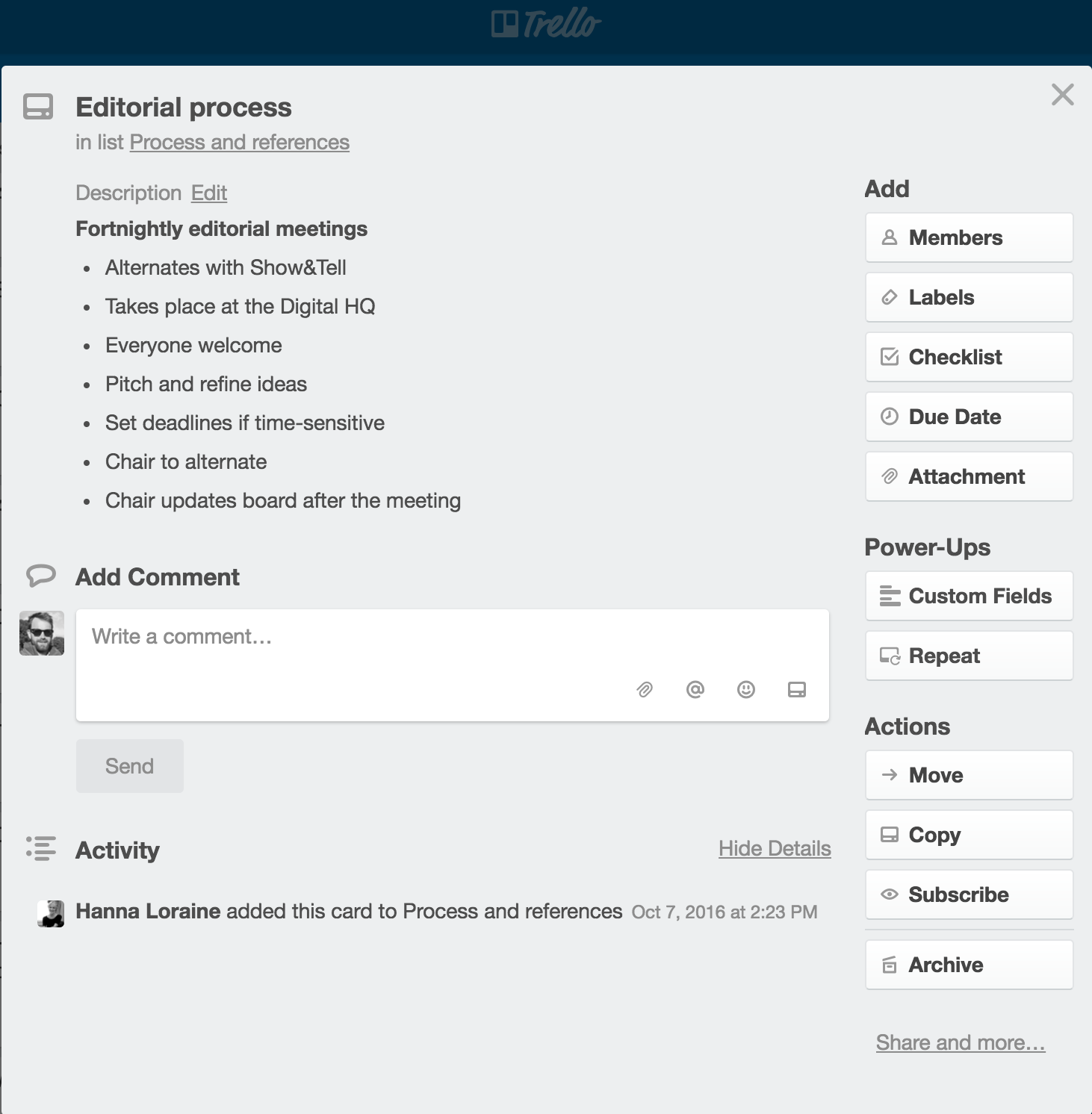 Although we set out the process like this, we try to keep it all fairly relaxed. Not everyone on our team loves writing as much as the Content folks, so we let people go at their own speed and use their own style.
Some blogs (like this one) start as a Show & Tell presentation. Some spend a while as notes, bouncing back and forth between team members until they coalesce (the notes, not the team members), like some primordial organism, into a fully formed post with whole sentences, paragraphs and meaning.
In December 2016, we published nine posts.
Now we be like: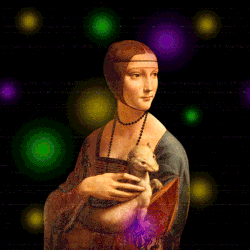 Back on the road to Blogtopia
Now that we're getting back on track with our blogging, it's tempting to start looking at the analytics and working out what types of post get the most traffic and dwell time. But that's not what this is about, not yet at least.
For now, it's about having words up here that reflect the work we do. The whole team is now writing posts, like Tegan, the UX Designer who blogged about her first big ship and new Editor Rod analysing his first three weeks. We've started a 'Day in the life of...' series which describes what all the different facets of the Digital team get up to on any given day, and we're looking at other ways we can share what we do and how we do it.
Where we're going, we don't need roads
We had always planned on rotating the chair - not talking swivel this time - to give everyone a chance to run the fortnightly meeting and take shared ownership of the blog.
We'd also really like some more guest bloggers. We've already had School of Management Faculty Web Editor, Rayner Simpson writing an A-Team-homage of a post, but we'd like to encourage anyone who works with us or in the University's digital sphere to get in touch and propose a post for our blog.
Come on, you know you want to!