Author: Colton Newbury -
---
Being one of the students who started their placements during lockdown, I would like to share my experience of what it was like working from home for most of my placement.
Although we are all experiencing the same situation, we have all been affected by lockdown rather differently. For me, after a long and awfully sorrow search for a Part I Architectural Assistant placement, which often took place in my bedroom, I finally found one despite the setbacks.
My placement was with Spratley & Partners, who are a young team of architects working with select clients in the UK across the commercial, residential, educational, hospitality and public sectors. Founded by Jeremy Spratley in 2003, it is based in Henley-on-Thames. Recently, they have expanded to include the Bristol area due to additional work opportunities.
My first day was just short of a fortnight before the country was advised to work from home. In those two weeks, I met some incredible people who have helped me settle in during a tough time for everyone, ensuring that I am equipped with everything I need to get the job done – with added emphasis of the effects of lockdown.
The Bristol office offers a closer relationship to colleagues than what one might expect to find on placement because of its confined area. This was fundamental in establishing a close-working relationship with colleagues, especially prior to working-from-home.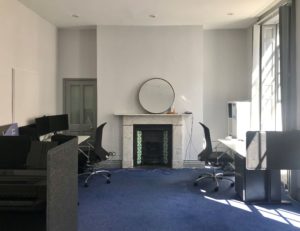 The first project upon arrival was a refurbishment of a shared office space in the centre of Southampton. It was already in an early spatial coordination phase before I joined. Other than working on CAD drawings, I was assigned to model, render and produce an internal visual of the proposed office interior - which had multiple schemes and revisions; typically design decisions, or organisation of M&E specification.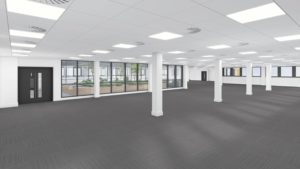 Before returning to the office, I had been working from home, thankfully not in my bedroom, and I had quite literally brought the office to my dining room.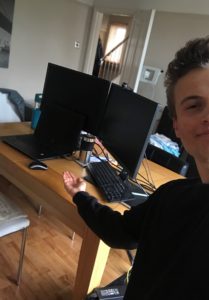 One of the problems with working from home, that I have found the hard way, has been staying professional during meetings. Based in my family home there are old photos of me displayed in the background of my workspace. Meetings often contain the dreaded and inevitable question: 'is that you?' I have thought of redecorating the room to my liking, but I think I've already pushed it enough by taking over the dinner table and forcing everyone to eat their Sunday roast in the lounge!
A few weeks before starting placement, I learned how to ride a bike so I could get to work, not to mention the environmental benefits and the strong cycling community within the profession! I had not cycled before, so this was an exciting, and somewhat wary, experience for me. I would look forward to cycling home after a day at work and discussing different routes with colleagues the following day. Whilst working from home, I would end the day by cycling somewhere new as my daily exercise to remind myself of the 'go home' feeling after a day's work.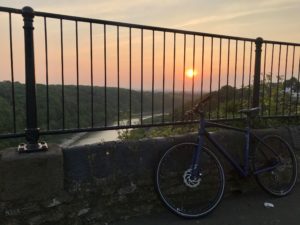 Although the large majority of placement was spent working-from-home, I thoroughly enjoyed my time working with Spratley & Partners and would greatly recommend to any student looking for a Placement opportunity.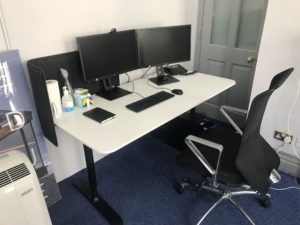 It's not quite the experience I imagined for my first job in architectural practice, but nevertheless it's good to know that there are positives amongst everything that is going on and I appreciated every moment of it.
My main takeaway is the importance of working in an adaptive manner, and that I should take the current situation as a scenario to be aware of in the future.