The Equality & Diversity Committee recently welcomed Imo Lydford  - undergraduate student (Sport & Social Sciences)  and Co-Chair of the Students Union LGBT+ support group - to talk with us about supporting our LGBT+ students and promoting an inclusive culture within our department. This was an informative and extremely useful discussion and it was fantastic to be learning from our students in this way. 
Supporting LGBT+ staff is also an important area of our commitment to ED&I. More to follow on this soon. In the meantime, staff are directed to Kaleidoscope - LGBT+ group for staff and postgraduate researchers at the University. 
Read on for Imo's excellent Q&A style guest blog, which summarises our student support discussion...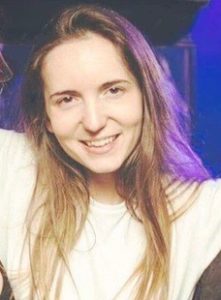 "At the end of the day, it's okay"
How have you found being an LGBT+ student at the University of Bath?
Being thrown into an unknown environment with a bunch of people you don't know can seem rather daunting for anyone. Add being a lesbian in a hall of 15 straight people then you've got a bit of a statistic stacked against you. Before I arrived at Bath, I was really worried about being the only LGBT+ person. As unlikely as this was, it's a common fear for members of the LGBT+ community to face.
My overall journey through uni has been fantastic. I've continued to have a loving and supporting family, accepting friendship circle and lots of opportunities to discuss my sexuality through my Sport & Social Sciences work. I've been able to meet other LGBT+ people and be elected as Co-Chair of the LGBT+ group two years running.
However, not every member of the LGBT+ community has such a smooth run. Unfortunately, some LGBT+ students come from homophobic environments, bullying at schools and oppression of their gender or sexuality. It's so incredibly important to provide a space for students to feel safe with who they are because it really can impact their mental health.
How can we continue to promote an inclusive environment for LGBT+ students within the department?
It's really important for students to work with their department/university so that their voices are heard (and vice versa!). My overall experience within the department for health and Bath Uni has been positive. There are a couple of areas that coule be improved though...
Inclusive language:
In lectures, it's vital that inclusive language is used. For example, instead of "boys and girls" perhaps use "everyone". Rather than "boys what do your girlfriends do to support your sport?", perhaps rephrase as "so everyone, what does your partner do to support your sport?". The LGBT+ society isn't 'policing' lecturers language, nor are we asking them to change their content. But a neutral alteration to language can really create a much more inclusive environment for everyone, which can ultimately lead to much more engaging lectures.
Lecture slides:
Thinking about how to make contact time with students more inclusive, using LGBT+ examples on slides would be great. For example, if a lecturer needs a picture of a family on a slide, use a gay couple! There are also many LGBT+ athletes, why not use one of them as a case study, or include an image of them?
Role Models:
There are very few LGBT+ role models within the department, or across the Uni. Having adult LGBT+ figures to 'look up to' can be really great for students, especially those in 1st year who may have come straight out of school and are living away from home for the first time or are questioning their gender or sexual identity. "Having an older figure to raise LGBT+ visibility shows that they support the community, which is very reassuring for LGBT+ students". This could be wearing a rainbow pin or lanyard. It's a small thing but could make a student feel just that little bit more comfortable in class (so long as they are also using inclusive language!).
Changing and bathroom facilities:
Bath Uni seems to have a lack of all gender toilets, which can create a really uncomfortable environment for trans people. It's important to have inclusive toilet arrangements available to people so as not to 'out' trans students. It's also important to allow trans people privacy especially as body dysmorphia is a prevalent issue among some trans people. I cannot speak for every trans person, but I can use this platform to raise awareness around the issues they face. It's pivotal to make changing room and toilets accessible to all genders as it creates a comfortable environment. And at the end of the day, people just want to go to the loo!
What would be your advice to students within the department who feel unsure about their gender or sexual identity?
Use your support points. The LGBT+ group at Bath are so welcoming! Come and have a coffee with us to talk about things and meet other LGBT+ people. As cheesy as it sounds, you really aren't alone and nor do you have to be. There are so many people out there who are worried or unsure about how they identify, and ultimately they end up isolating themselves over the fear or worry. But seeking support and talking to people really is a huge weight off your chest, trust me.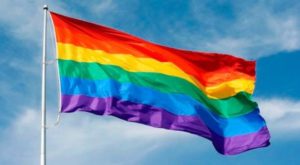 Notes:
Rainbow pins - If you'd like to wear one, these are available from Harriet.
Terminology: "LGBT+" is 

the name of the SU support group and the '+' is an umbrella for everyone in the community. 

For additional terms and definitions see Stonewall's Glossary of terms.
Gender-neutral toilets - See below for details of GN toilets across campus. However, while provision may be available, trans people may face the additional difficulty of having to provide an explanation for why they are visiting facilities further away rather than those closest to the lecture room. Please be mindful of this and allow students sufficient time to have a walk around campus during session breaks.
Additional Resources: