This week is an important milestone. As well as being 50 years since Dave Dee, Dozy, Beaky, Mick and Titch had a Number 1 with the Legend of Xanadu it is the first meeting of the 'expanded' Committee on the Office of Vice-Chancellor. We now have an external viewpoint from academia, Professor Julia Buckingham, the Vice-Chancellor at Brunel University as well as three more members from within this University. We welcome Professor Veronica Hope-Hailey from the School of Management, Jane Loveys from AHS and Mandy Wilson-Garner from the Students' Union who have all agreed to bring their unique perspectives to this selection process.
I asked Mandy why she wanted to take on this extra piece of work....
Studying for A levels as a single parent was hard, finding the right university was harder still. I needed somewhere that understood a person comes as a whole package, often requir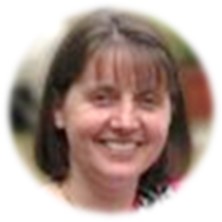 ing differing levels of support. My first university interview (not naming institutions here) was a disaster. A suit-wearing academic asked me pompous questions about Jane Austen, had no idea where the university nursery was or how to access it, and, having ticked a box, sent me on my way. Rejected, the first person from my family to ever go to university, I almost didn't try again. Luckily I did and, to my relief, I found a different institution with a set of values and behaviours that made me feel welcome and supported. Universities are not all the same. Universities can consciously adopt a new culture,  challenge values/behaviours, strive to be different. They can choose to change.  So, why did I agree to joining this committee? To bring about that change.
It looks as though Mandy is going to be interesting to work with. At the meeting this week I am hoping that we can agree the main elements of the job description and person specification. The next stage will be advertising and undertaking the active search for candidates in April. If we can arrange it, I  also plan to set up a web-page in the next couple of weeks to give anyone who is interested access to the results of our engagement exercise, the job description and these blogs. I am sure that will prompt further debate.
Richard
(now back to that black, barren land of HR with Dozy, Beaky etc.)