Happy Valentine's day everyone!  Whether you're with friends, family, loved ones, or you're by yourself, I hope the day is an extra lovely love filled one.
Speaking of love, as we reach the mid-point of LGBTQ+ History Month, the Queeroes series welcomes a man whose devotion to his community has seen him campaign for LGBTQ+ liberation across Ireland.  Activist, DJ, former president of the National LGBT Federation (NXF) and co-founder of Irelands longest running LGBTQ+ magazine, Tonie Walsh.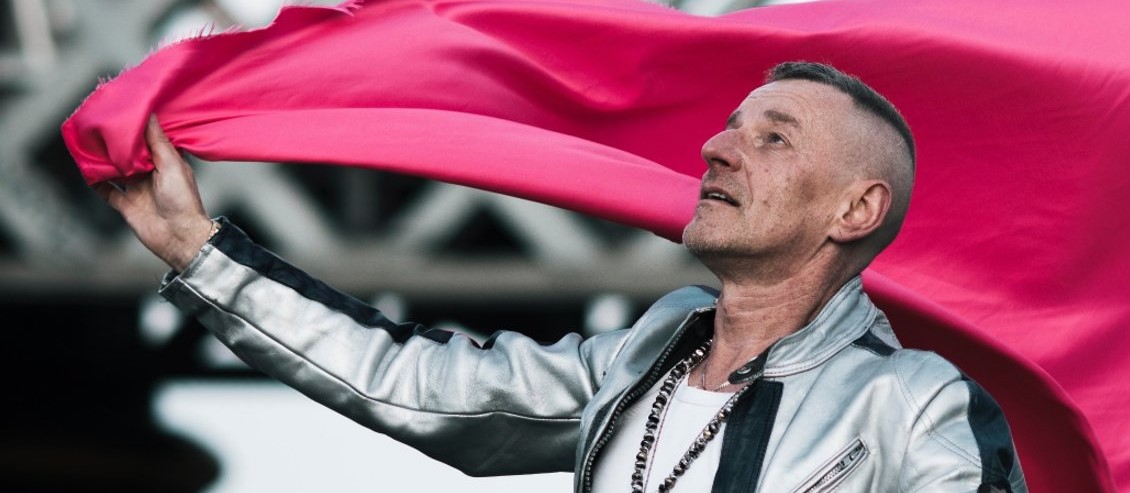 Antainín Breathnach was born on Christmas day, a gift to the world (excuse the pun), in 1960 to Vinny Walsh, a saxophonist and clarinet player, Sylvia Walsh (neé Byrne).  His family history was rich in civil reform and amongst them were his great-uncle Liam Ó Briain who was an activist for Irish democracy, his great-grandmother Isa Hughes, a suffragist, and her husband Hector who would support the Suffragettes and seek the abolition of the death penalty.  At the age of 19, Walsh came out as gay and would later continue their legacies by becoming involved with Irelands LGBTQ+ civil rights movement and HIV/AIDS education and awareness for many decades.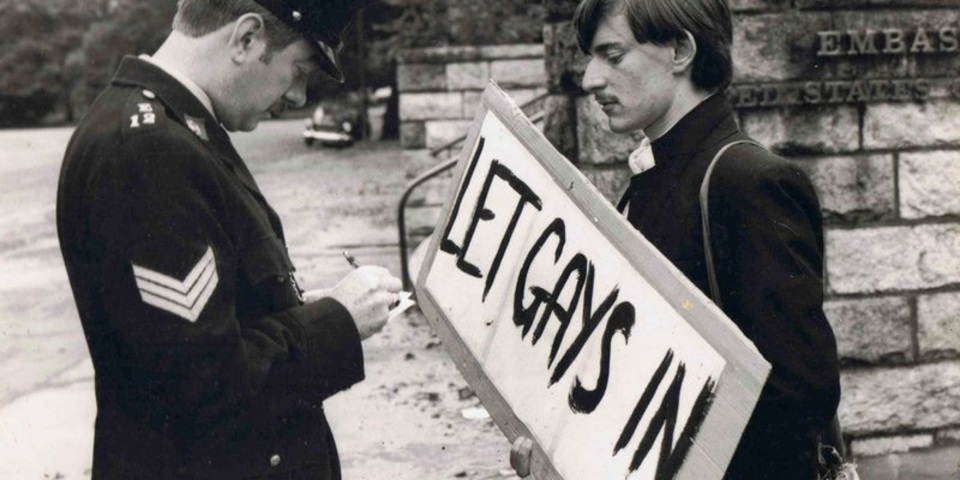 In March 1979, Irelands first LGBTQ+ community centre, the Hirschfeld Centre, was opened.  Walsh became a resident fixture as the in-house DJ for the nightclub event Flikkers.  Walsh's status in the community held a prominent influence on the gay nightlife scene all the way into the 2000s.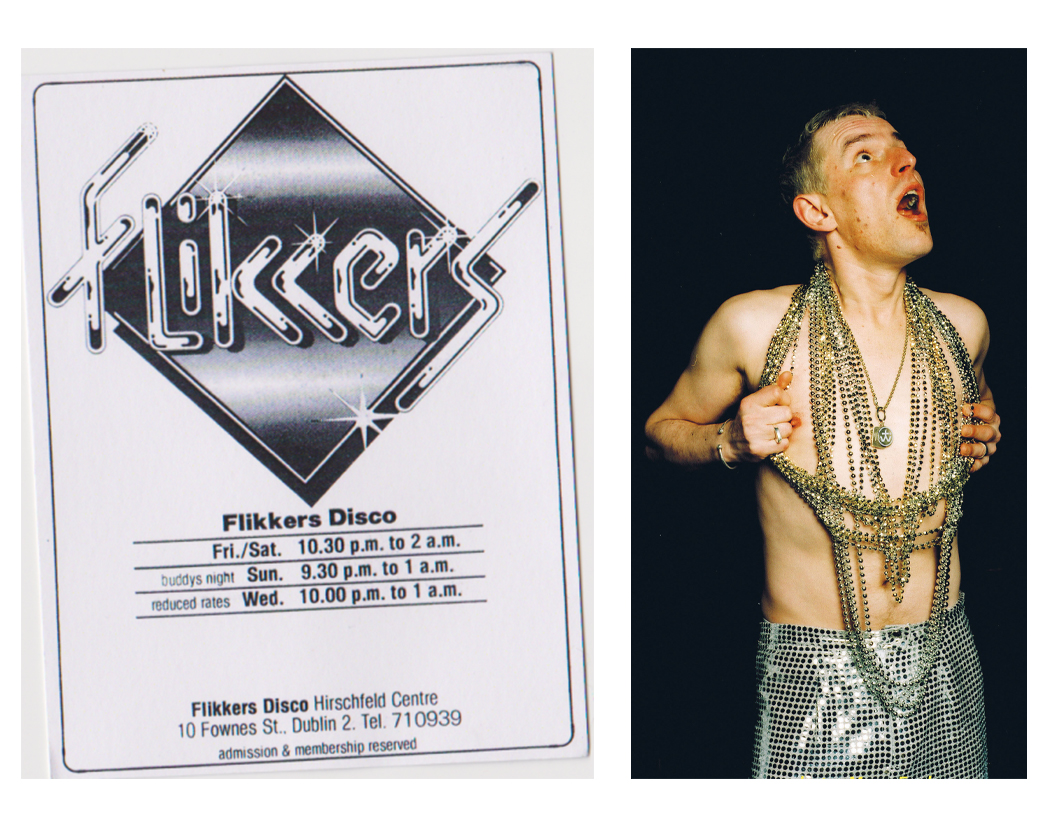 The venue itself would become a home to many men and women who were able to embrace their identity in a safe space.  Sadly, in November 1987, a devastating fire broke out and the safe space was no longer there, and the venue was closed.  Walsh would recall that day quite vividly as mourners would come by and leave flowers and pay their respects.  The building itself was later commemorated in recognition as a national landmark.

In the 1980s, Walsh was president of the National LGBT Federation, a non-governmental group focusing on LGBT rights.  It was during this time that they would successfully support civil rights activist David Norris in the case of Norris v. Ireland, which sought to repeal the law against sexual activity between men at the European Court of Human Rights.  However, it wasn't until 1993 that the law was decriminalised.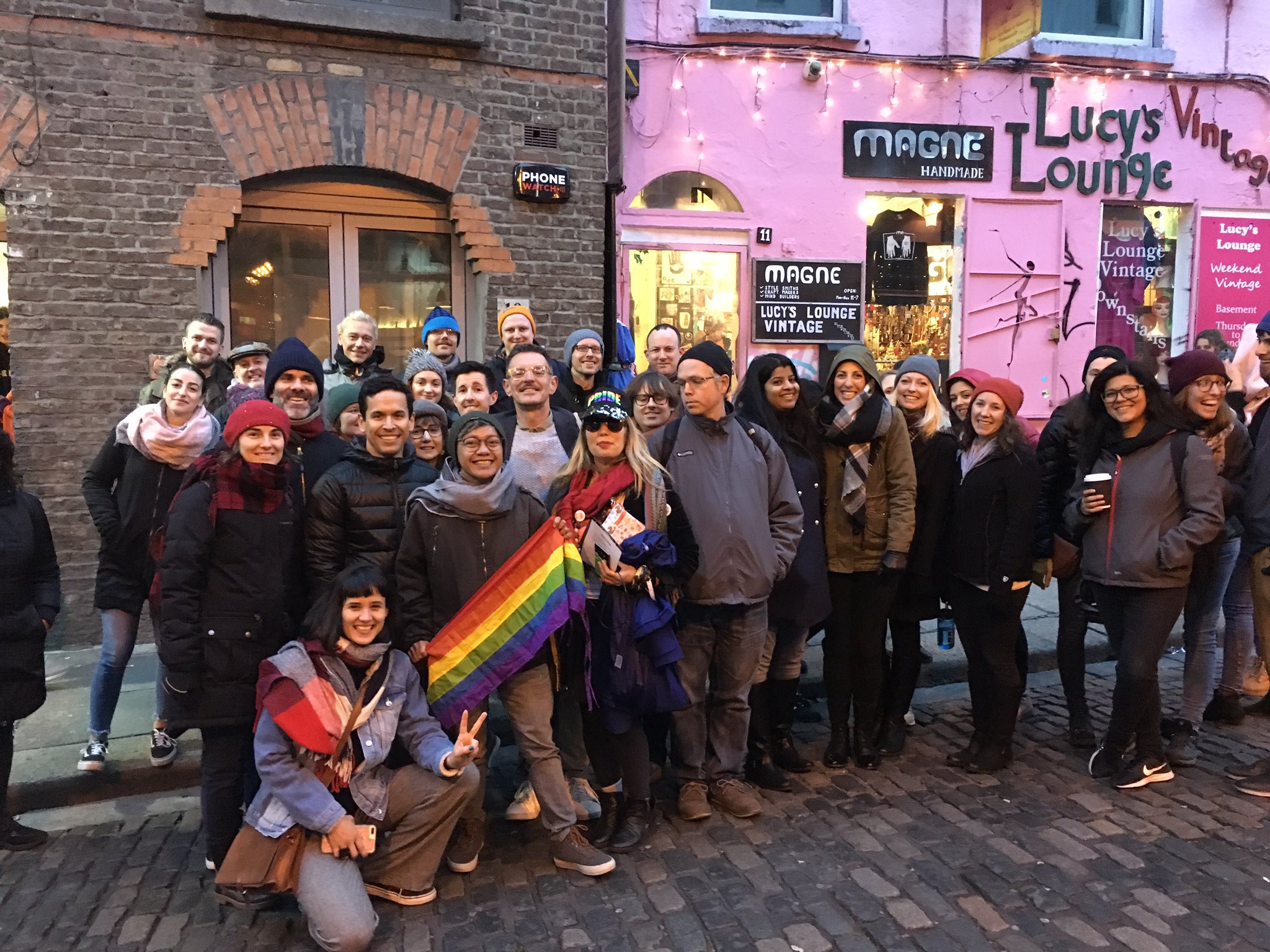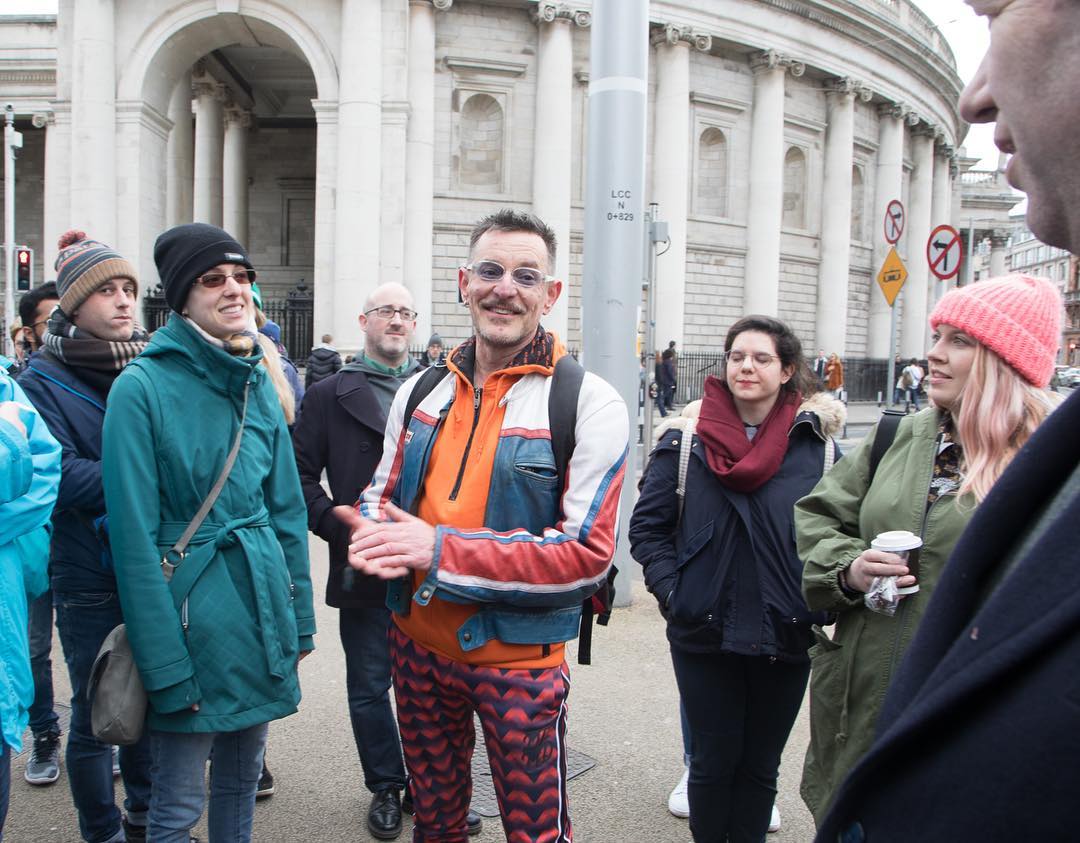 Walsh would collaborate with Norris again in 2009 when they started the Queer History Walking Tour of Dublin.  The tour would showcase different landmarks and the two would recount stories and facts on individuals involved whose influence played a significant impact on Irelands LGBTQ+ community.
Activism, DJing, civil reform and walking aside, Walsh's legacy and influence on Ireland's LGBTQ+ community would continue in print publications.  In 1984, he contributed to Out magazine, Irelands first commercial LGBTQ+ magazine, and in February 1988 founded the Gay Community News (Dublin).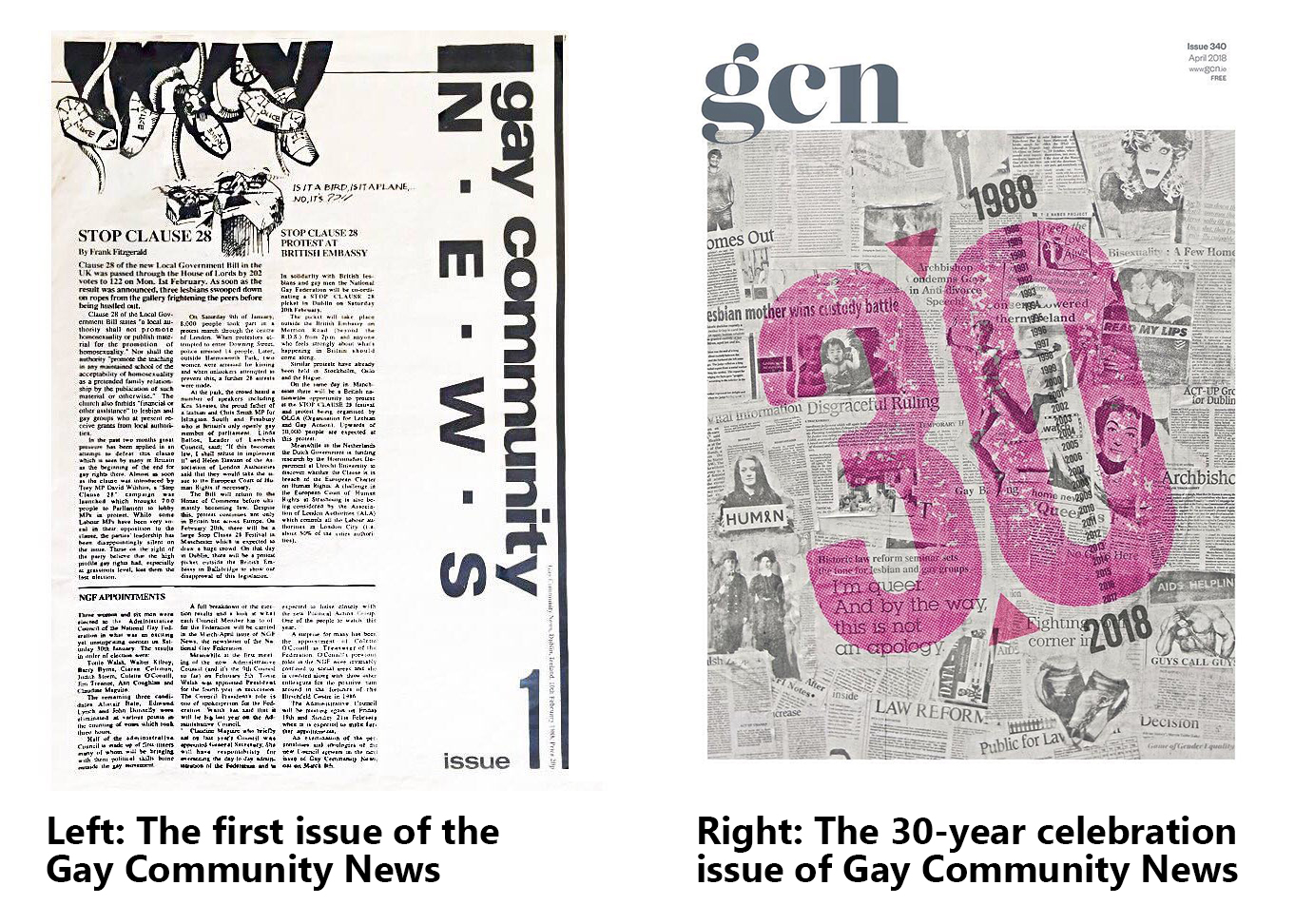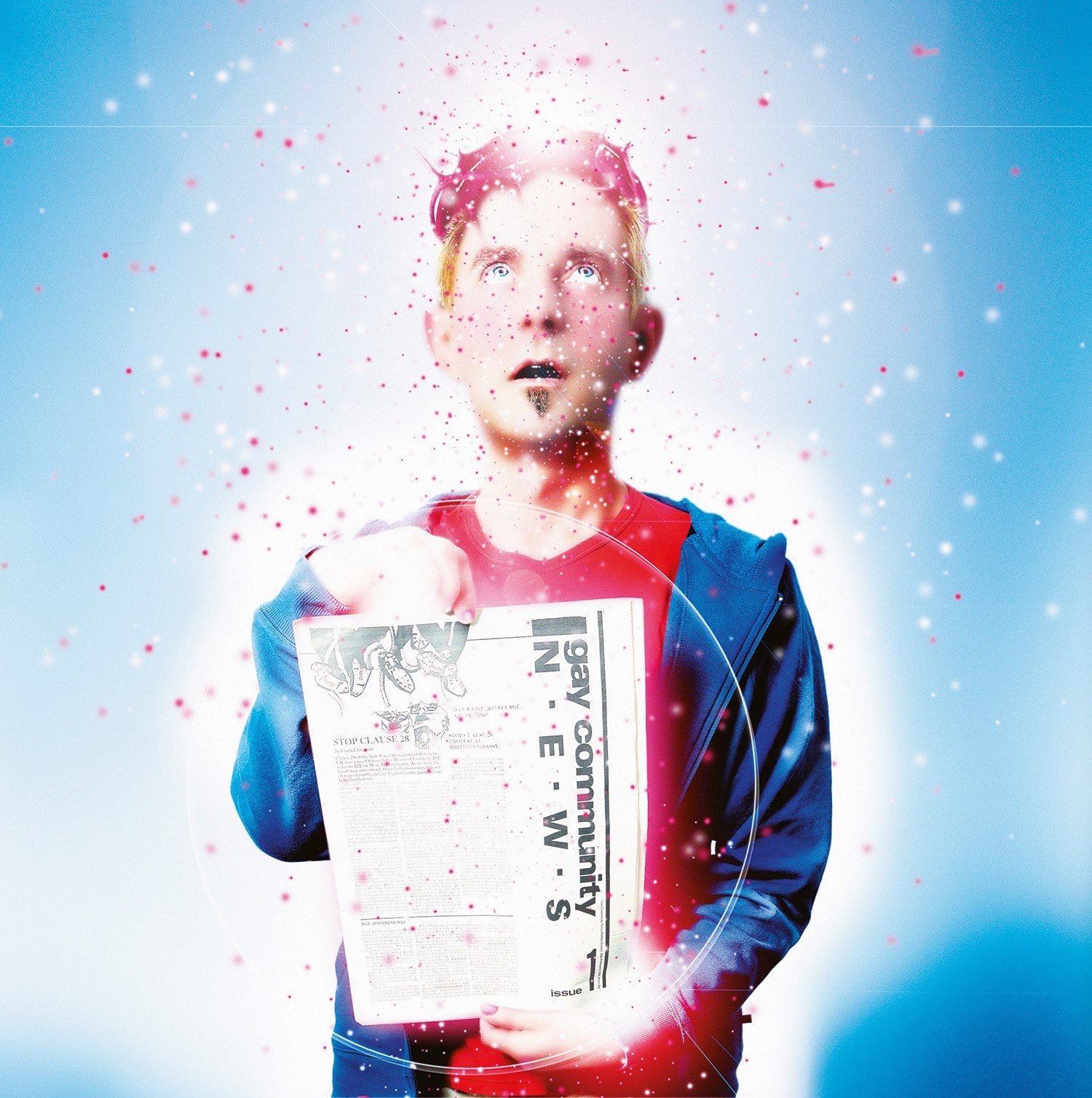 This social and political magazine would be used to share news from around the world on LGBTQ+ issues from politics to culture to events.  To this day the magazine, Irelands longest running monthly LGBTQ+ magazine, continues with the same core values and more with both a print and online presence.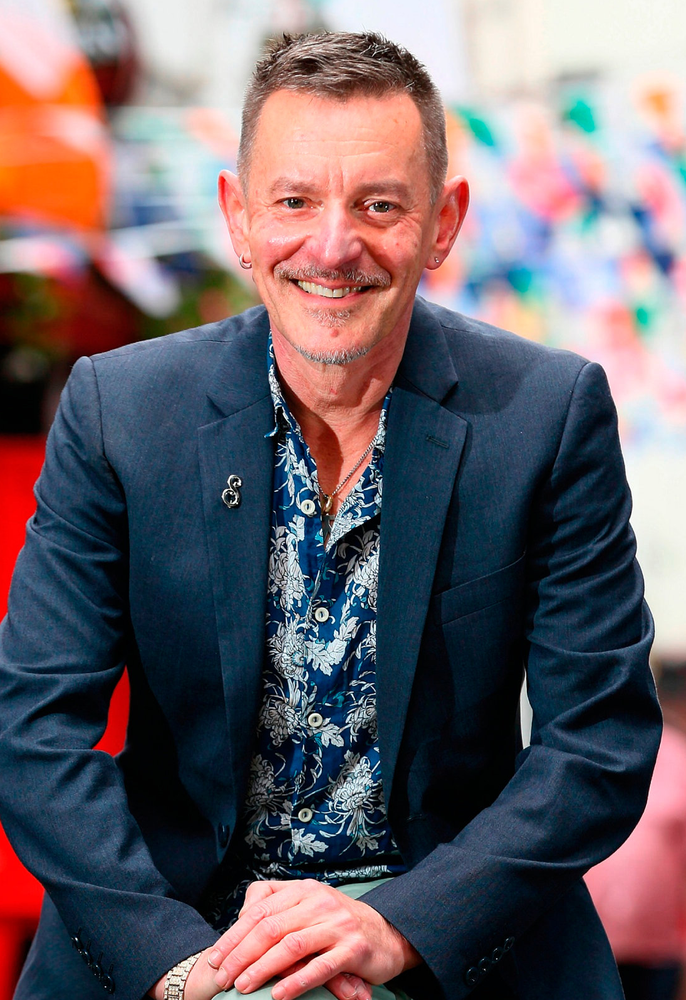 In 2015, Walsh took a brave stance in the hope of increasing sexual health education across Ireland and declared his HIV status.  This incredibly selfless act is one that could have ostracised Walsh from the LGBTQ+ community but he risked it all in the hopes of raising more awareness.  Walsh has worked extensively with HIV/AIDS organisations for decades and since 2016 has pushed governments to create a permanent memorial in dedication to those who lost their lives during the AIDS crisis in Ireland.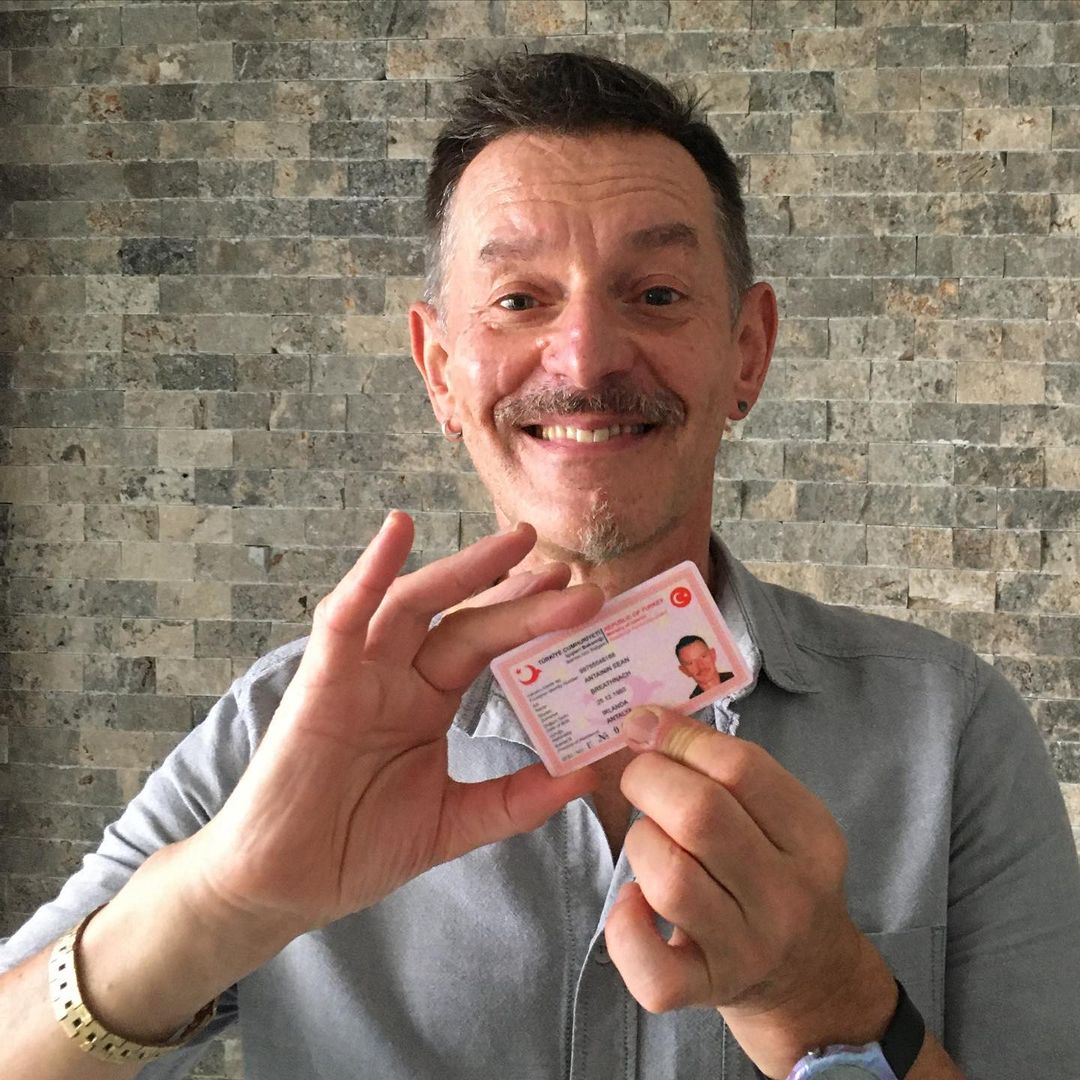 Today, Walsh lives in Turkey but continues to speak out about LGBTQ+ issues.  For many years he has chronicled Irelands LGBTQ+ history and since 1997 continues to curate the Irish Queer Archives, which he later donated to the National Library of Ireland in 2008.  He is also part of number of research and writing projects to this day around LGBTQ+ history and culture in Ireland.
As the 'Godfather of Gay', Tonie Walsh's legacy is one that continues in its significance and without his efforts, and others, Ireland would not have the LGBTQ+ reform it does today.
You can submerge yourself into his work and legacy through the following YouTube videos: