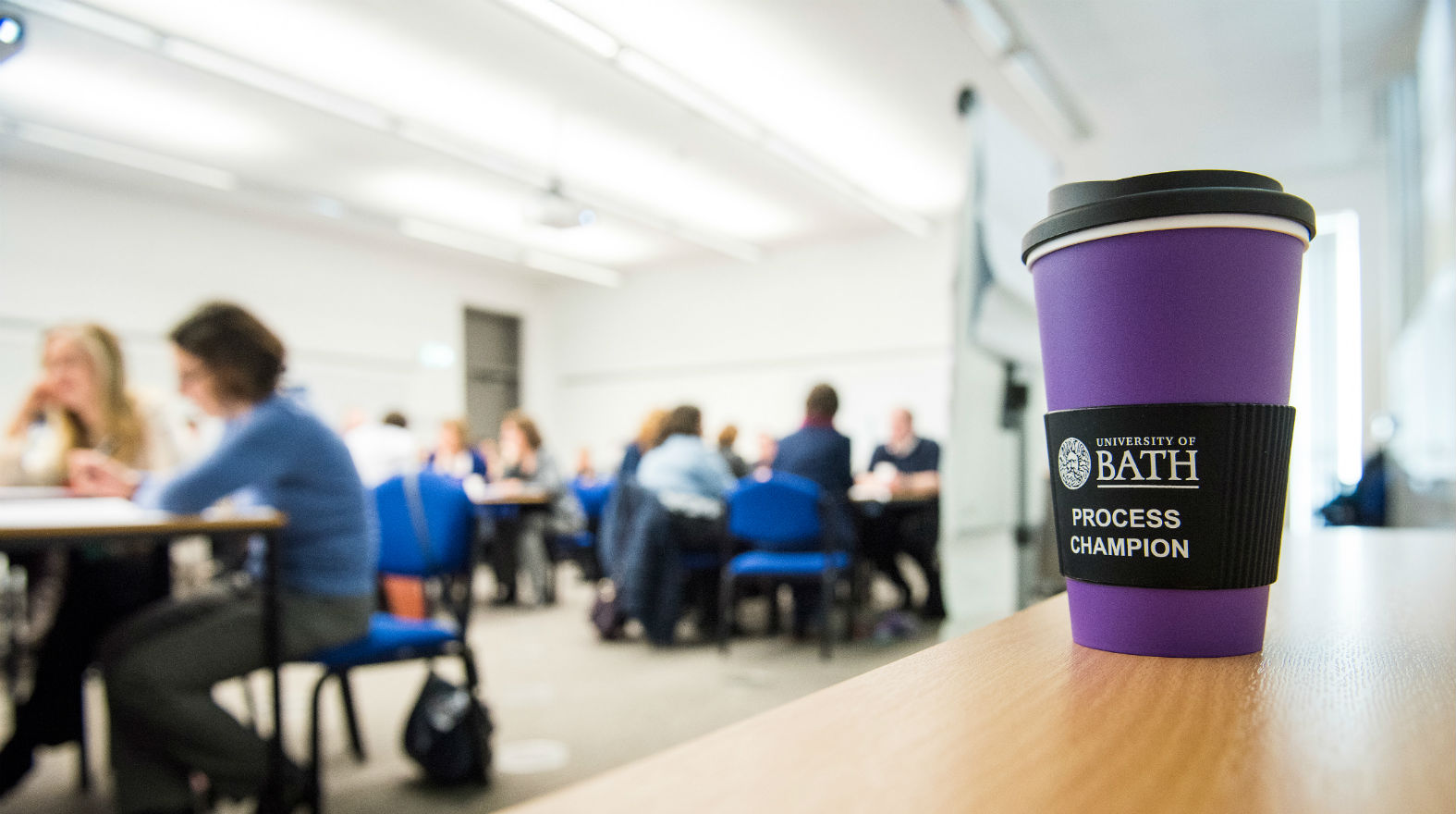 By Mark Ricketts, Director of Process Improvement
I'm writing my first ever blog so here goes…
I am thrilled with how well the Process Champions Network has started – with over 80 Process Champions representing the faculties, school and 16 professional services. Network members met for the first time in March this year, a second workshop took place in July, followed by a third event on Tuesday, 21st November.
At the November network event, Champions heard from Dr Bruce Rayton on the progress of the PGT Admissions System Project. The project originated from an in-house process improvement review in 2016 and has subsequently delivered the Smart Application Form that went live in September 2017 (alongside the creation of a centralised PGT Admissions Team). The new team has successfully implemented a considerable amount of change, so it was great to hear from Bruce on the developments.
Next, Phillippa Lowton provided insights on being a Project Manager managing a university-wide change project, the Curriculum Management Information System (CMIS). CMIS is an 'in-house' Computing Services developed Sharepoint system. It went live on 16th October, the result of a lot of collaborative hard work by a determined cross-department project team. It has demonstrated iterative 'agile' development is a valuable technique in a university, if set up in the right way (that could be the subject of an entire future blog…)
After looking at these case studies, we launched the University's approach to benefits realisation for process reviews and projects. This is an addition to the Project Management Methodology and builds on sector guidance (to which the University contributed a case study on Guest Accommodation) and takes into account the latest guidance from HEFCE on value for money.
And finally, Process Champions discussed the real process reviews they are working on. Steve Egan, Vice President (Implementation), laid down a challenge to the group when he attended in July -- for them to start changing real processes. Champions are taking up this challenge! We'll be showing Steve what they've delivered so far at the July 2018 meeting.
I am really encouraged by the enthusiasm of the Champions as they take on these process reviews. More details to follow when they have had a chance to develop their ideas further…
If you are interested in joining the Process Champions, please get in touch for more information via processimprovement@bath.ac.uk . (It's recommended that you discuss this with your Director of Service/Head of Department first).
And if you've got any comments or ideas for topics you'd like me to cover in future blog posts, do please get in touch.
Best wishes
Mark