Apocalyptic downpours could not deter nearly 2,000 visitors who came to Festival of Nature events in Bath last weekend to interact with researchers from our Milner Centre for Evolution and Centre for Sustainable Chemical Technologies (CSCT).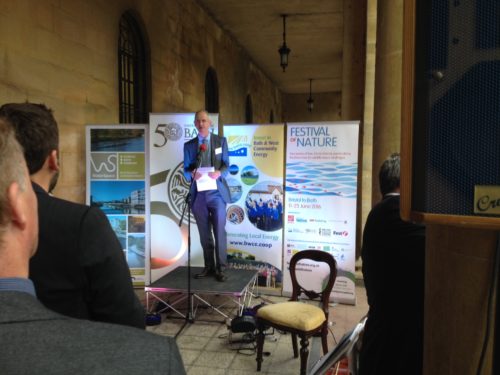 The Festival – the UK's largest free celebration of the natural world – is organised through the Bristol Natural History Consortium and has been running since 2003. This year marks the first time the festival has taken in the region's waterscapes, with events running between Bristol and Bath along the River Avon.
Although we've been involved in the Festival for the past two years, as first time sponsors this year, the event in Bath gave us an opportunity to showcase some of our work to the local community and also acted as one of the first events for our 50th anniversary celebrations. Activities in Bath this weekend provided the grand finale for two weeks of river-themed activities that took place in June.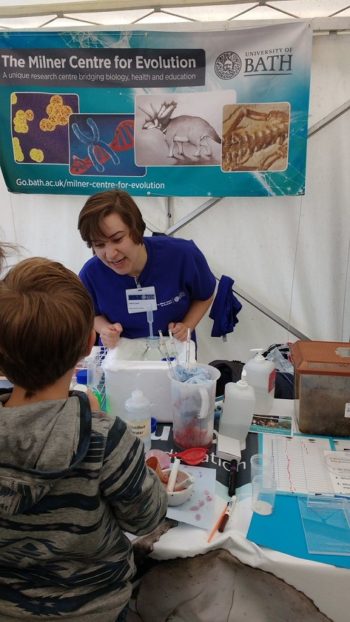 Saturday's event, which took place in Royal Victoria Park, involved researchers from CSCT who used hands-on demonstrations to talk to visitors about climate change, water purification and making polymers from renewable sources. Others performed stand-up and took engineering out on the streets with a new form of busking –'buskineering'.
Elsewhere researchers from the Milner Centre for Evolution spoke to festival goers about evolution through interactive games and demonstrations with opportunities to analyse fossils.
We're greatly looking forward to working closely with Festival of Nature ahead of next year's event in 2017.
Find out more about the Festival at www.festivalofnature.org.uk