Now that my exam is complete and revision is no more (fist pumps) I thought I'd write about the facilities at the university at Bath – which are great! Honestly, I hardly ever feel the need to leave the University. Almost everything you could ever want is within 5 minutes walking distance when you live on campus. In this blog I will tell you a bit out the library, Sports training village (STV) and the eateries on campus.
Firstly, the library. I've got to say this is the one I'm least familiar with! Its open 24/7 for starters so for that last minute revision or looming deadline it's perfect. Different floors have different policies regarding talking so it suits all types of learners, whether you work best in complete silence or , like me, prefer a bit of background noise. Tip - there are vast amounts of computers in the library, just don't sit in front of one with your laptop, they're in high demand and you won't be very popular! The library is very spacious though so there are plenty of places to work.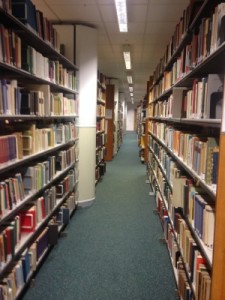 It's best to use the level that is home to the resources for your subject. For example the books and articles relating to psychology are on level 5 so if I work there I have quick and easy access to any papers I may need- handy! What is even more convenient though is the online search engine which allows you to see whether the book is available and exactly where, in the library, it is located. The ground floor of the library has areas of sofas and tables for group work and I have used these because after all it saves having to tidy your room before inviting your group members over!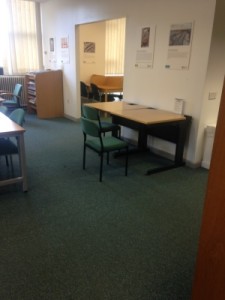 Secondly, a facility I'm pleased to say I do use, the STV. I didn't even look round this facility on the open day as exercise and sport is not my thing. However now I'm here I realise how lucky we are at Bath with the sports facilities and I really enjoy using it. At the beginning of the year I paid for an off-peak gym membership which cost £190, I have really tried to budget well and not spend too much money but, in my opinion, this is very reasonable. The gym is also available for use by the general public but at a higher price.  A peak membership is a little more expensive and with mine I can use the gym till 3pm on weekdays and 7pm at the weekends which suits me just fine – don't want to be doing too much exercise!
Included in the gym membership is access to classes and the opportunity to work with a member of staff to produce a personal exercise plan. It is well worth buying because the gym is great, really well equipped and I have found it the perfect way to escape from coursework and revision whilst keeping fit at University. The STV also has a huge swimming pool which I am yet to use but really want to! This is free for students to use so don't forget to bring your swimming gear!
Last but certainly not least, food! There is so much choice, it's so easy to just eat like a king and forget about the money you're spending and the weight you're gaining, oops! My personal favourite is The Limetree which has an Italian section selling a variety of pizza and pasta dishes as well as a salad bar and a choice of three homemade meals a day. In Fountain Café you can get burritos, fajitas, jacket potatoes, noodles, the list goes on! My flatmates favourite however is Parade Bar which has a huge selection of burgers which I must say, are delicious! Most of these eateries sell food throughout the day and also provide great social spaces to meet up with friends or get a bit of work done.