I wasn't sure what to expect regarding my financial situation at Uni. With my student loan not quite covering my accommodation costs (I mean, that's a bit of an understatement; it's £600 less than my termly fees so not a great start and I'm not even in Quads) I was ready to embrace a life of total poverty. Thankfully my parents are helping out; if they weren't I'd definitely be scrounging my flatmates' food (even more than I do already), and after spending summer virtually living at my old job I do thankfully have some money to live on!
After 4 months travelling and living on a budget of £15 a day including accommodation I thought I'd be pretty good at budgeting but, as usual, I was wrong. I am in a permanent state of 'treating myself' at virtually every opportunity; retail therapy is essentially my only hobby and I've found myself buying necessities such as constant supplies of new make-up and chocolate a little too often... I've watched my account balance steadily declining and my only source of comfort is knowing that one of my flat mates has already overspent to the point where he has to do all of his food shopping at pound land. Times aren't that tough just yet, but they are getting close.
In my defence, the first few months are particularly expensive. Freshers' Week kicks it off pretty well; rounds of shots are a good bonding method with new flat mates and hungover me enjoys regular trips to Fresh (the on-campus supermarket) to stock up on snacks for the day ahead. One particular morning of freshers I'd eaten a share bag of crisps and 4 bread rolls before 10am. Pretty impressive to say the least, and to be fair it only set me back £2! One perk of freshers, though, in terms of budget is that I did save a fair bit of money in the weeks following simply because I had freshers' flu. I missed a grand total of 5 nights out in the 2 weeks I was virtually bed bound, and with club entry in town averaging £6 this made life considerably cheaper. But I also felt as though I had the plague so this wasn't a money saving technique I'd recommend regularly taking on.
Aside from these initial nights out, societies have upfront joining costs which need to be accounted for when budgeting. Sports ones have a standard £30 fee, so unless you're in a position where you're able to do so it probably isn't wise to sign up to everything you see. I'm not a very sporty person (I feel like that comes across from my constant references to food), but I decided to sign up to Latin and ballroom because it just seemed like a good time to start something completely new! The joining fee is also motivation to actually go which is pretty good, as well as all the other benefits like meeting people and actually leaving my bed for a while each week. Non sports societies are around £5 or so, I've joined Amnesty International and will eventually go if I manage to find the room it's held in (navigation is not my strong point). So even though I'm not doing a ton of activities for more adventurous people, these upfront costs are pretty steep and something to bear in mind when you're planning your initial budget.
The gym is considerably more, though; I think a year's membership is in the £270 region. This isn't expensive when you think of it in terms of a weekly price or per visit and it's pretty standard compared to gyms where I live at home, as well as having all the state of the art equipment, Netflix on the machines etc. But I mean, anything over about £3 just doesn't interest me (or my student budget). The sports' centre is pretty handy though because there are really good gym classes for £3 ish, there's a free indoor swimming pool and running tracks which are great alternatives if you're not sure you can commit to the gym but still want to keep fit. And my flat mates (who are just so cute) also go for group walks and jogs which is so convenient and also fun, and campus is so pretty it's nice to explore it a bit (only when I'm ready to get out of bed though).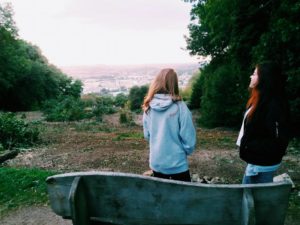 Food shopping is pretty weird. I have a ton of dietary requirements (I'm technically a dairy free pescetarian but 'fussy eater' will also suffice) and so my parents have always given me a lot of freedom buying my own food, but somehow moving to Uni has meant that I spend the same as the 3 or 4 of us would spend on a weekly shop by myself… To start with I justified it because it was my first shop and I was buying stuff in bulk, but 5 weeks in this has continued to be the case. My brain needs fuelling I guess??? And who can say no to a packet of biscuits (or 5) every now and then.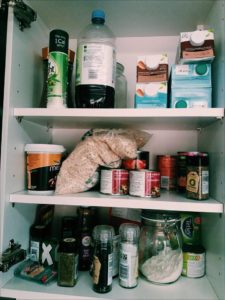 I do a big food shop delivery every 10 days or so with a couple of girls in my flat, so we end up paying like £1 delivery each which I'd much rather do than trek across town with bags of food shopping. My 'top up' shops in Fresh, which frequently consist purely of junk food, probably don't help my budget either, but hey, I'm adapting, right? I do cook pretty economically, though; I bulk made a veggie Bolognese, curry, risotto and a couple of pasta bakes so my freezer is always stocked if I can't find the motivation to cook something from scratch, and it stops me reaching for the Domino's menu- I'd recommend this if you're frequently surrounded by empty pizza boxes.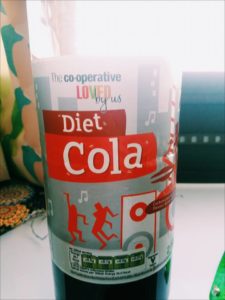 Another big expenditure is travel. Within Bath it's really not bad; the buses are around £1.50 for a single and £2.50 for a return which is amazing on a night out or shopping trip and a lot cheaper than in my hometown of Bournemouth. Getting home and to visit friends at other unis is a different matter, however. Rail cards are pretty much an essential- I think Santander gives away a free one if you open a student bank account with them (I didn't) but I bought mine using Tesco club card vouchers, but even if you pay full price you'll earn the money back quickly anyway. I'd recommend buying off peak returns for trains because plans change and they give you the freedom of returning any time within a month. If you buy a couple of weeks in advance they're generally cheaper, especially if you travel on a weekday, and if they're still looking extortionate coaches are a decent alternative although they do take a bit longer. I actually managed to do work on one the other day though which I considered to be a massive achievement.
A lot of students get student jobs, too. My parents were very much against me doing this because I'm very good at getting distracted and would probably sign up to work full time somewhere in town, forgetting that I am actually in Bath to do a degree… But yeah, the benefits of living in a city are that there are plenty of shops and restaurants in the city centre hiring, as well as loads on campus. From working at Fresh or the Limetree restaurant to showing people around Uni on open days, or hey, writing blog posts for prospective students (reserved only for the coolest of students, obviously), if you do find yourself in a situation where your bank account can't keep up with the lifestyle you're accustomed to this is always an option. But I'd give it a few weeks to check you're managing your workload okay before committing yourself to too many hours!
So yeah, that's the current state my finances are in. I'm not quite in the poverty I anticipated thanks to saving a lot beforehand and being careful (ish) when I can be. I am still awaiting my contactless transactions to come up on my bank statement from the last few days, however, so I may take that statement back pretty soon. Obvious things like not buying too many drinks in night clubs and bars, getting buses rather than taxis are just common sense and while the stereotype of poor students is fairly accurate money isn't something to worry about too much. There are plenty of bursaries available and your loan is dependent on your parents' incomes so don't start panicking; you won't just be thrown into uni with no money. I'm still adapting to life on a budget where I'm responsible for buying things for myself (the shower gel bottles don't just refill themselves???) but it's all an experience and all your flat mates are in a similar position. I recently had to lend a friend money because she checked her account and found she only had £1.53, but hey, it's a learning curve and adapting is pretty much unavoidable so hey, just embrace it (and Christmas is coming up; maybe this year's list can include fun things like shampoo and pasta).
Laura x