The big event of the past few months has hands down been getting to work at the National Reality TV Awards with hayu; a red carpet event which awards reality stars and TV shows for their work over the past year. This is, incidentally, how I ended up a few feet away from Bake Off (and general) queen Mary Berry. I was largely in the green room, where hayu interviewed stars directly after they had come off the stage. This was my first time working with "talent", they seemed overwhelmingly glamourous (although I did get told by a stylist that my dress was very on trend, something tells me I was likely the only person wearing an outfit they got for £10 online).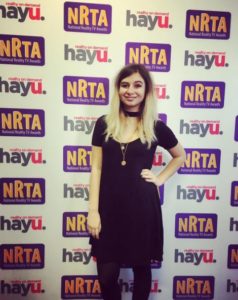 I've also been partial to the occasional free film screenings of  Universal Pictures theatrical releases. My favourite so far has been Nocturnal Animals, as it plays perfectly into my love of bold, colour-corrected landscape shots and Jake Gyllenhaal's eyes. There's also the office film club, which frequently streams releases in the company's screening room– for free. That's not to say that I didn't watch a lot of film and TV before, it's just that new releases can be a bit financially off limit as a student. Now, it quite literally comes with the job. The next film I hope to  see is Loving. Now, I must admit, I may have shed a tear when I recently saw the trailer for the second time (yes, I knew exactly what was coming and yet two and a half minutes of footage still got me all emotional). I don't have high hopes for my keeping it together during the actual film.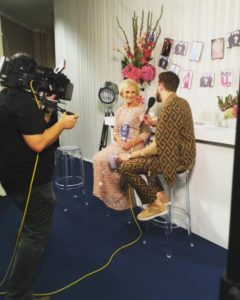 I've recently seen my job title change from "New Media Intern" to "Digital Intern" amidst some restructures in the department. This is more reflective of the work that I do, as the number of my web and social media responsibilities have increased; including two new big projects. Firstly, The Tonight Show Starring Jimmy Fallon has launched in the UK and I have been tasked with tracking and reporting its performance on social media. This involved building a new, semi-automated report from scratch using systems that I frankly hadn't heard of pre-placement.  Designing it has certainly been a learning curve; displaying data on Excel can be fiddly at the best of times, but it is certainly gratifying to see the time taken to complete the report sharply decreasing each week. Also on the social media front, I have designed the new social media section of the weekly hayu report and am responsible for updating it each week.
I can't believe we're already in February - it's all gone far too quickly!